Tuesday, Nov 14, 2023
Oncology Interest Group hosting toy, book drive at OUWB through Nov. 17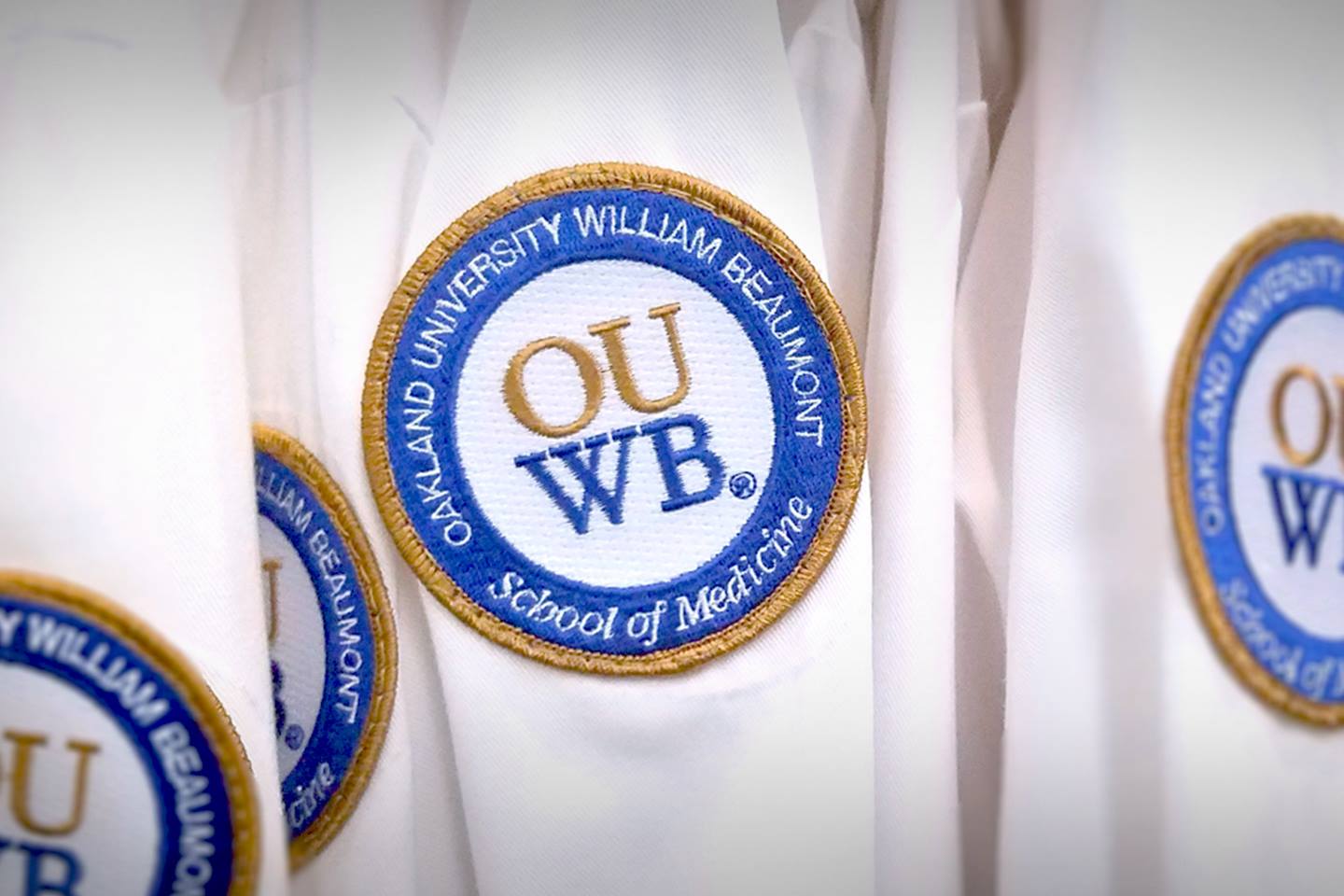 An Oakland University William Beaumont School of Medicine student organization is hosting a back-to-school book and toy drive for Kids Kicking Cancer.
The Oncology Interest Group (OncIG) will collect lightly used books for children and teens (ages 6-18) and toys or board games through Nov. 17. A donation box is in the student lounge located within OUWB's O'Dowd Hall.
OncIG representatives say the organization aims to educate OUWB students about the oncology field and make a difference in the fight against cancer.
Alicia Bui, M2, president, OncIG, said the student organization connected with Kids Kicking Cancer because they value them as a community partner.
"The work they do really helps impact kids with cancer and other illnesses that they're battling," she said.
Southfield-based Kids Kicking Cancer Heroes Circle is a nonprofit organization. The mission is to empower children to heal physically, spiritually, and emotionally through martial arts and other therapeutic programs.
Bui said the drive is all about bringing joy to children.
"It just helps the kids have activities to look forward to and helps them heal in different ways other than the traditional medication they receive that can take a lot out of them," she said. "It's important to help them heal holistically and get them involved in other things that kids enjoy doing."
Cindy Cohen, global program director, Kids Kicking Cancer Heroes Circle, said resources such as toys and books are needed year-round for their program.
"Children are hospitalized, they have birthdays, we send care packages for extra TLC, and of course there are holidays," she said. "Often with the cost of medical treatments, extras like books and toys can be hard to get."
Cohen also said that Kids Kicking Cancer Heroes Circle believes books and toys are vital for kids' normalization, engagement, and learning.
"The kids are so excited to pick out their new books and come back to class talking about the stories they've read," she said. "Some of the older kids have discussions about their books and suggestions for the next read."
"When we receive a new donation of books, I'm sometimes not sure who is more excited – the parents or the kids," she added.
Cohen said Kids Kicking Cancer Heroes Circle appreciates the constant enthusiasm and work from OncIG.
"The OncIG students provide volunteer resources for our programs as well as organizing this to and the book drive," Cohen said. "These are crucial aspects of our program that help us serve the needs of the children and families we work with."
"Kids Kicking Cancer Heroes Circle program is free of any cost for children and families dealing with illness," she added. "It is through the help of organizations such as this that we are to provide our wrap-around services for our families."
Trixy Hall, coordinator of graduate programs and outreach, OUWB, said student organizations, like OncIG, are pivotal in carrying out the OUWB core value of compassion.
"Undertaking projects that serve our community at large is a reflection of the overall culture within our school," she added.
If interested in getting involved with Kids Kicking Cancer Heroes Circle, please reach out to Cohen at cindy@kidskickingcancer.org or visit their website at www.heroescircle.org.
For more information, contact Andrew Dietderich, marketing writer, OUWB, at adietderich@oakland.edu.
To request an interview, visit the OUWB Communications & Marketing webpage.
This work is licensed under a Creative Commons Attribution-NonCommercial 4.0 International License.