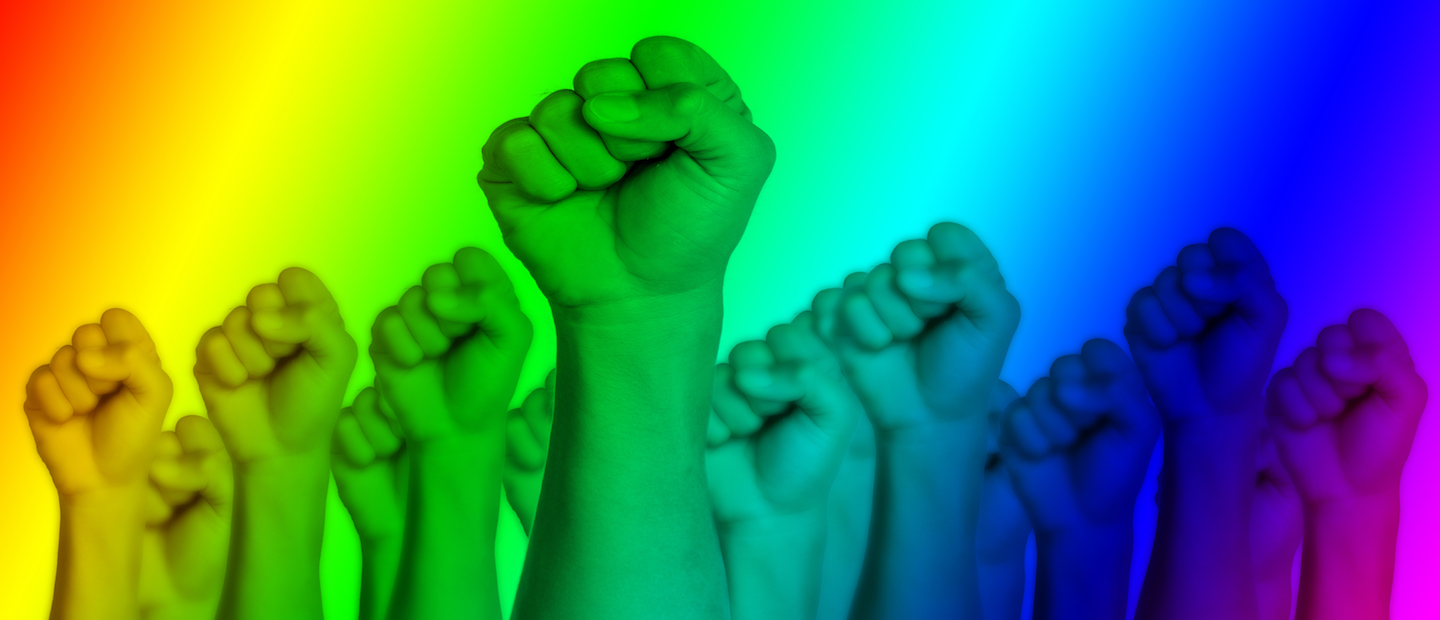 The American Association of University Professors - OU Chapter
The Oakland University faculty, through the
American Association of University Professors
, plays a vital role in:
Improving the quality of Oakland University
Protecting academic freedom and tenure
Involving faculty in university governance
Upholding faculty rights and due process
Improving salaries, benefits, and working conditions
Lobbying for faculty interests at the state and national government levels
Gay, Straight Alliance
GSA@OU
is a political, social, educational and charity student organization. It supports all people who strive for equality and promotes healthy sexual-well being. We push for the visibility and recognition of the Gender & Sexuality Center, as it provides our campus with vital resources for women, sexual well-being, and the lesbian, gay, bisexual, transgender, intersex, queer, questioning and allied (LGBTIQQA) community.
Gaylor Collection
The Gaylor Collection, located in the GLBT Literature and Resource Center (KL 106), consists of almost 3000 titles focusing on gay, lesbian, bi-sexual, or trangendered individuals or lifestyles. Approximately 40 percent of the collection is fiction featuring gay or lesbian characters. The remaining texts cover a wide variety of disciplines, e.g. religion, philosophy, psychology, sociology, politics, literature, the arts and history. In addition a number of backruns of important journal titles are included.
OU Counseling Center
The
Oakland University Counseling Center
, located in the Graham Health Center has been serving the students and staff of the university for over 30 years. They provide a broad range of mental health services which include:
Personal Counseling
Psychological and Psychoeducational Testing
Career Testing and Counseling
Substance Abuse Evaluation, Treatment, and Prevention
Consultation and Outreach
Crisis Intervention
The Office of Diversity, Equity and Inclusion
The
Office of Diversity, Equity and Inclusion
serves as a resource and is charged with promoting and furthering the university's commitment to the principles of diversity inclusion and equal opportunity. The Oakland University Board of Trustees has made an unwavering commitment to equality of opportunity for all persons. In a society that relies on an informed, educated citizenry, no one should be denied the opportunity to attain his or her fullest potential. Therefore, the university has established a goal to build a community that welcomes and honors all persons and provides equal opportunity in education and employment consistent with all applicable laws.
S.A.F.E. On Campus
S.A.F.E. (Students, Administrators & Faculty for Equality) On Campus
consists of a dedicated team of students, administrators and faculty members who are committed to providing a safe haven, a listening ear, and support for anyone dealing with issues related to sexual orientation or gender identity. The team also educates themselves and the university community on current issues facing the lesbian, gay, bisexual, transgender, intersex, queer, questioning and allied (LGBTIQQA) population. Find out more through the tab for our page at the OU Gender and Sexuality Center.