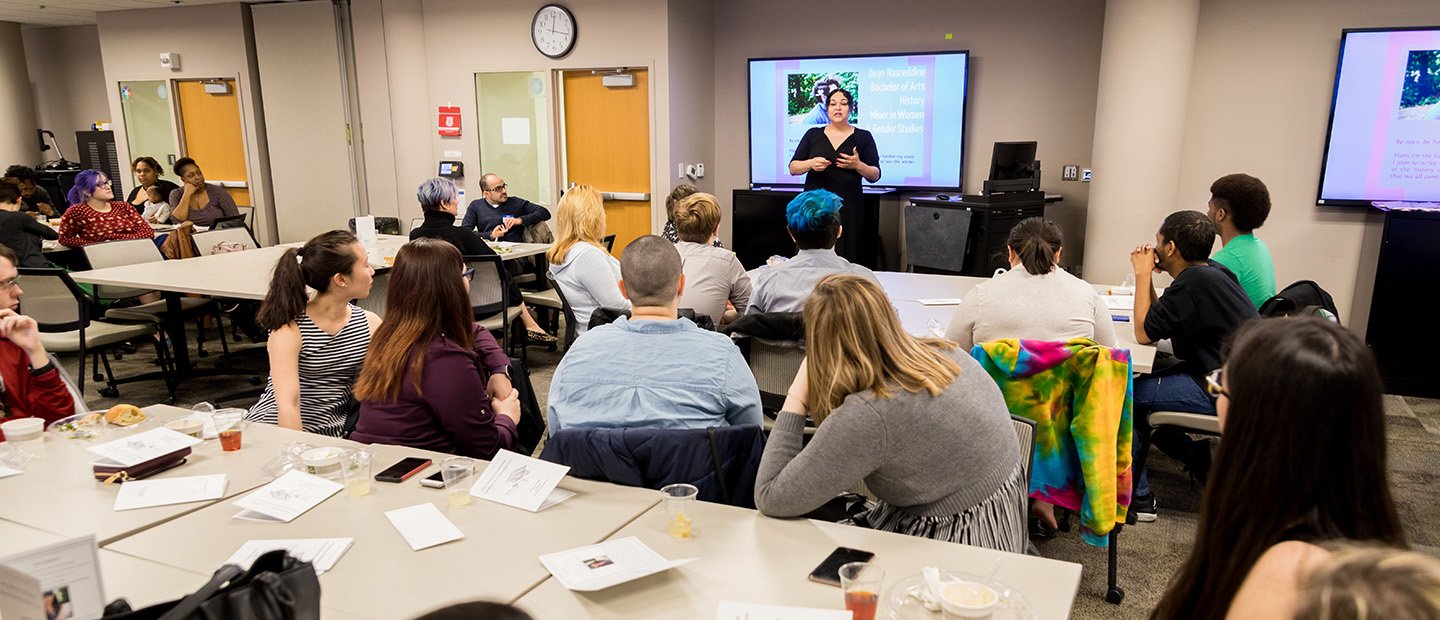 Each of these trainings is offered throughout the Fall and Winter semesters and are open to all OU students, staff, and faculty. Additionally, each training is available to any student organization or campus office/staff by request. Email gsc@oakland.edu to request a training.
SAFE on Campus Training
Students, Administrators and Faculty for Equality (SAFE) on Campus empowers students, staff and faculty to provide support to LGBTQ+ colleagues at Oakland University. Training includes sexual orientation versus gender identity, defining LGBTQ+, includes group activities, campus resources, and guidance on making referrals. SAFE on Campus training is a 90 minute program. Upon completion of the training, participants can complete a short quiz to earn a SAFE on Campus Placard.
Exploring Your Gender Identity
Exploring Your Gender Identity provides OU students, staff, and faculty an opportunity to learn about the concepts of gender identity and gender expression through self-exploration. This training includes guided reflections and group discussions. Exploring Your Gender Identity is a 60 minute program.
Pronouns 101
Pronouns 101 is a new training opportunity which focuses on using pronouns in daily life, and the importance of using appropriate pronouns for all people. Participants will practice using he/him/hers, she/her/hers, they/them/theirs, ze/hir/hirs, ze/zir/zirs, ey/em/eir, and xe/xem/xyr(s) pronouns. Pronouns 101 is a 60 minute program.
Specialized Trainings
Additional training programs may be developed in consultation with student organizations or campus offices. These trainings will focus on the specific needs of the group, and can cover any LGBTQ+ related topic.