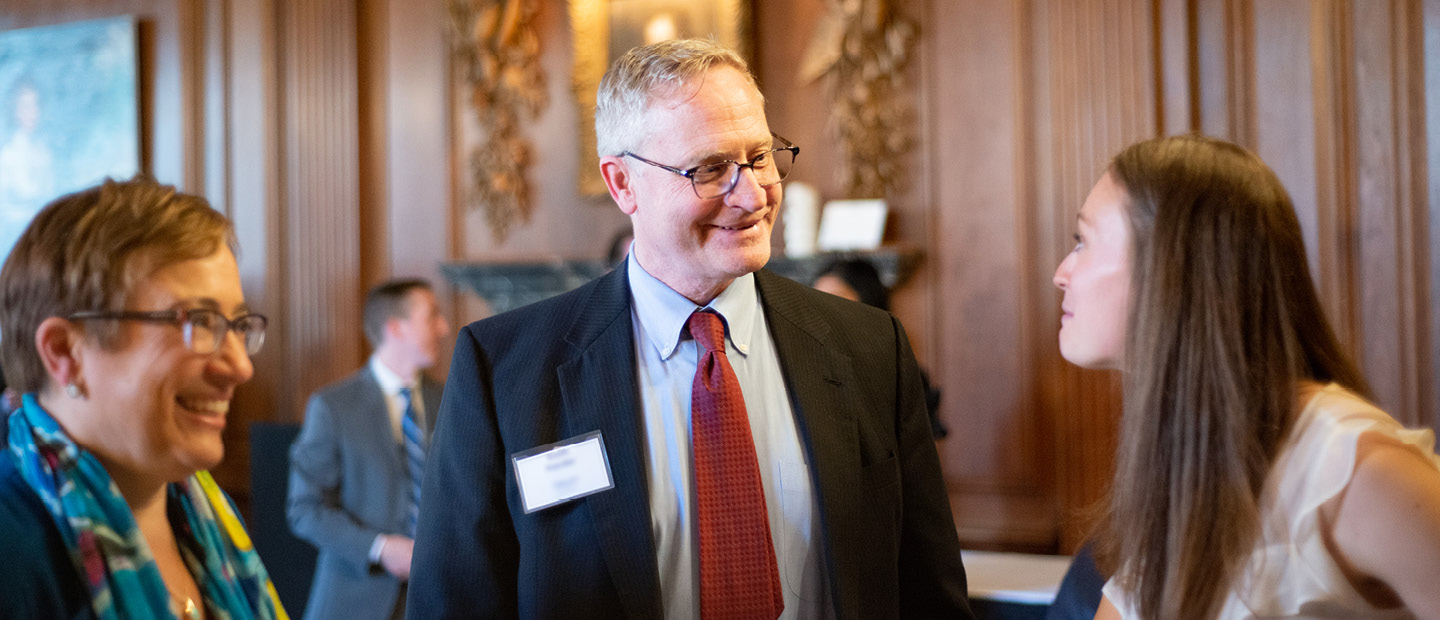 Get involved at OU!
Whether you have little time or a lot, your efforts make a big difference. Do you want to help a student? Lend a hand? Share your expertise or serve as an advocate? You can find ways to safely volunteer—from wherever you are. The possibilities are endless! Let us know how you would like to continue your connection to OU – Go Grizzlies!
Ways to volunteer at OU:
Helping students
Lend a hand
Event volunteers

Alumni Admissions Ambassadors
OUFD
OU Day of Giving Ambassadors

Meadow Brook Hall volunteers
OUCARES
Share your expertise
Speakers
Presenters
Panelists
Serve as an advocate
Advisory boards
Committees
Grassroots Grizzlies
Interested in volunteering? Fill out the volunteer interest form. Someone will contact you to talk about your interest in volunteering and to share more information about the volunteer opportunities at OU!

The Volunteer Connection e-newsletter provides important information for OU volunteers. Click here to view the most recent newsletter.