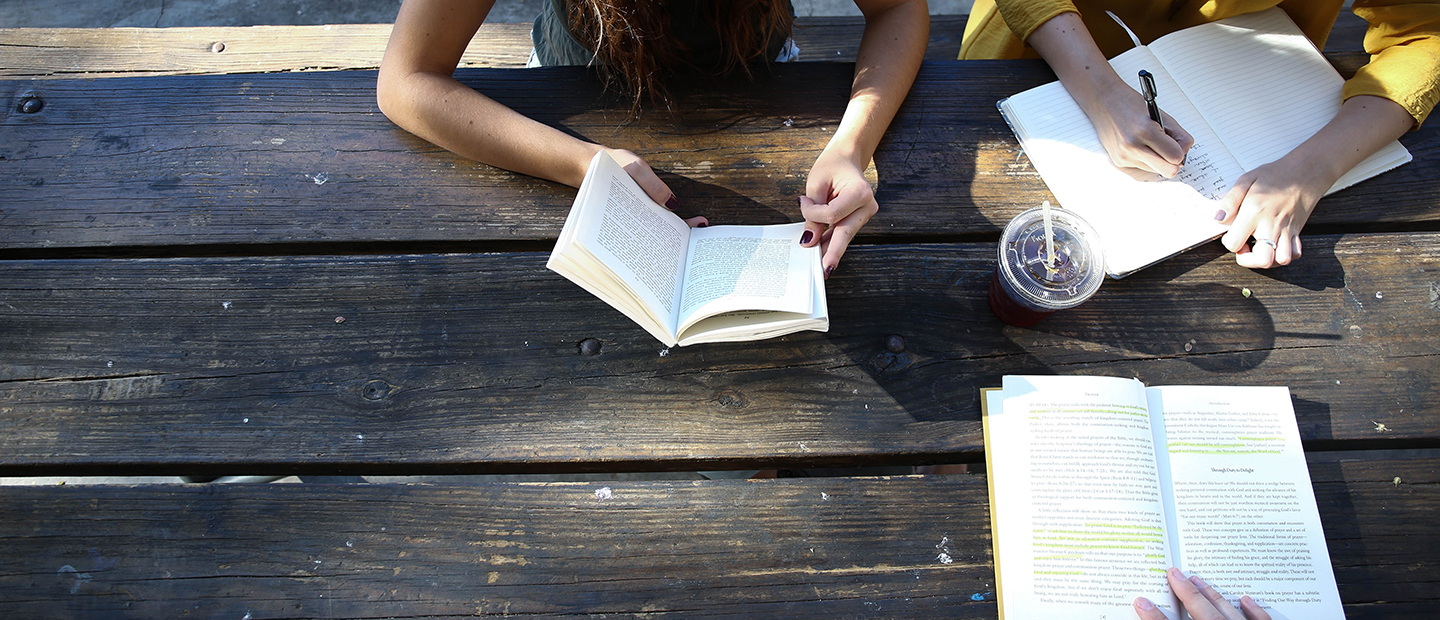 Solutions Journalism: Covering news from a problem-solving lens
OU journalism faculty Kate Roff and Holly Shreve Gilbert developed this solutions journalism teaching approach with support from CETL's Teaching Grant. 
Mainstream news media has long drawn criticism for its "negative" approach, but with recent coverage of the COVID-19 pandemic, divisive domestic politics, and now conflict in Ukraine, it's easy to feel overwhelmed. Even before the pandemic, nearly two-thirds of Americans said they suffered from news fatigue and a staggering 41% were already beginning to actively avoid news. As academics we have witnessed the toll that negative news cycles have had on our students, particularly over the last few years, impacting their mental health and ability to engage effectively with the world around them. 
The escalation of news avoidance has, however, prompted the rise of "solutions journalism", a constructive approach that offers rigorous coverage of community issues from a problem-solving lens. This emerging style has been elevated by major publications with specific "solutions" news beats, such as in The Guardian, BBC, The New York Times, and NBC News, creating platforms for reporters to cover complex issues in a manner that doesn't isolate readers. There's a thorough collection of examples, from publications across the nation covering everything from economic mobility to climate solutions, curated by the Solutions Journalism Network's Solutions Story Tracker. 
Here at OU, we provide training in this field in our journalism department, not solely to meet current industry trends, but to re-engage students with media in a healthy, productive, and supportive manner, particularly after a time of global crisis. You can see this work in action on our student's Solutions News Bureau site, like this story about a student nurse mentorship program that is helping to break down gender identity barriers.
It's an approach that can, we believe, be applied across disciplines.
How to Engage Students with Solutions
Solutions journalism is not about "good news" or advocacy journalism, but about reporting on complex social issues with a focus on the responses. Like many of our disciplines across campus, this style doesn't shy away from reporting on difficult issues, but zooms in on how communities are responding, and what's working (or not, because that's valuable knowledge too). Solutions journalism upholds four key pillars: 
focusing on the

response

to a social problem; 

sharing

insight

(what others could learn from the implementation of this response);

 
evidence

(providing data or qualitative results that indicate effectiveness); and 

limitations

(what are the shortcomings of this response). We've always thought it to be quite an academic approach to reporting.
By encouraging students not to avoid a problem (whether that shows up in anything from misinformation to political divisions to inequities in healthcare to environmental disasters) but to also investigate the responses that are happening to these issues, we allow them to discover the whole picture. They tell us they feel more connected as they ask: What's working to solve these issues? Where (and how) are responses happening? What can we learn from responses that aren't working?
Is it working?
Increasingly, solution journalism researchers and practitioners are noticing the way this approach helps fill a "hope gap" in mainstream reporting. Last year, a SmithGeiger study found that not only do news consumers find solutions journalism stories more engaging but more relevant. Audiences report a stronger willingness to talk to other people about the issues, collaborate on initiatives, and hold officials in positions of power accountable for change. 
During a time when students feel overwhelmed and without agency in the structures around them, we have the opportunity to empower them with knowledge about not just the biggest challenges we face (across any of our fields of expertise), but about the responses happening in their own communities. That's pretty powerful.
Save and adapt a Google Doc version of this teaching tip.
About the Authors
Special Lecturer Kate Roff is an award-winning journalist and editor, and has worked for media agencies in Australia, New Zealand, Canada, and Costa Rica. She is the founding editor of Peace News Network, managing editor for Detroit's Metromode and Model D, and a recognized solutions journalist. 
Adjunct Instructor Holly Shreve Gilbert is a freelance writer, public relations consultant, and publication designer. Her expertise includes story-telling for new media and media design. Formerly a feature editor, she has been teaching at Oakland since 1994 and serves as chief academic adviser for the journalism and public relations programs at OU.
View all CETL Weekly Teaching Tips. Follow these and more on Facebook, Twitter, and LinkedIn.