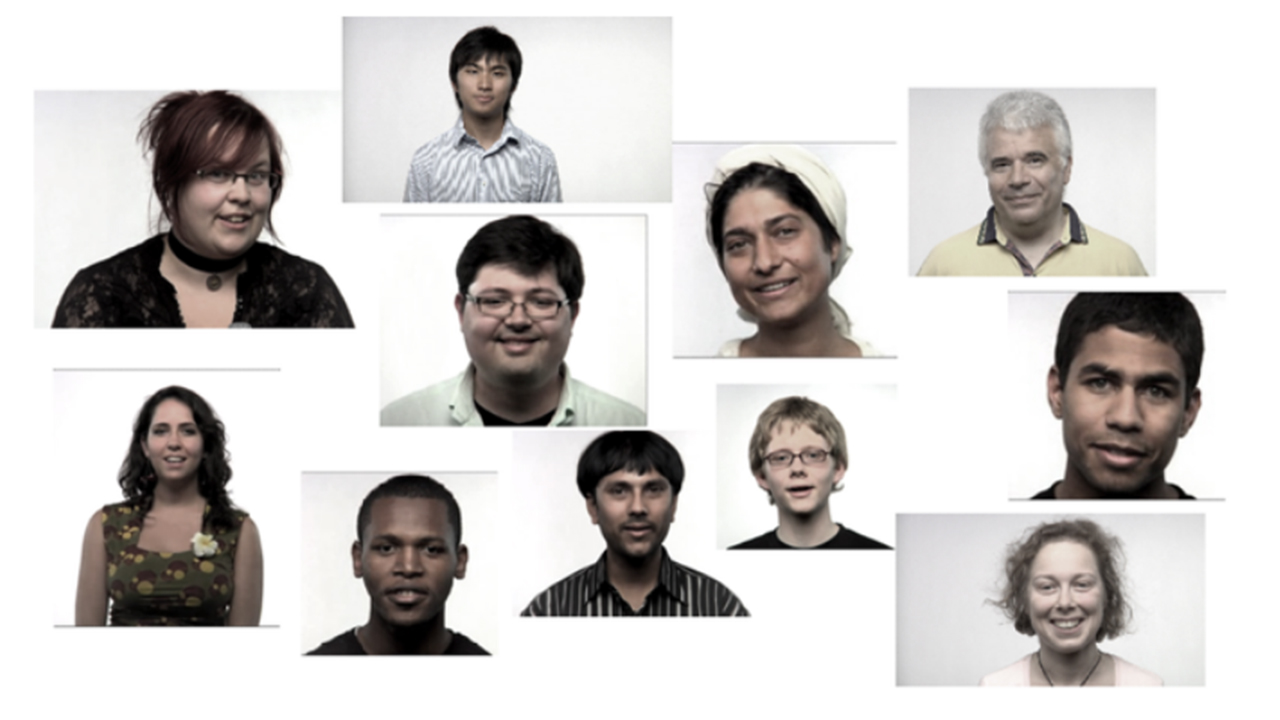 Help Students Build Empathy Before They Engage with the Community
How do we prepare students to engage sensitively with people who are different from themselves? The following are suggestions for helping students build empathy for people with whom they will interact in the community (or even in classes or careers). The intended audience for this tip includes faculty who are new to preparing students to engage with the community, as well as faculty asking students to interact with vulnerable populations. This list was compiled through conversations with many experienced instructors.
Steps for Building Empathy
Start by asking students, "What kinds of activities can you imagine would help you gain empathy?" Their ideas may supplement the suggested steps below.
INVESTIGATE.

Through reading and research, learn as much as you can about the group and related issues through secondary sources.

REFLECT.

Reflect and write about your own identity, and how it may influence your assumptions about others. Here is a

sample class activity on identify, intersectionality, and privilege (from AVERT)

.

LISTEN.

Invite a guest speaker to share their personal experiences and insights about the issue.

OBSERVE.

Visit the target community, perhaps with a guide, e.g. attend a community gathering. Brainstorm where and when you can observe respectfully and without being intrusive. 

TALK.

Start a conversation or dialog with a person from a group you wish you learn about. Share information about yourself, too. Sometimes it's helpful to ask an insider to make an introduction to help start the conversation. Through volunteering, you may find opportunities to have casual conversations with people.

INVITE THEIR PERSPECTIVE.

For example, after you establish rapport, you could provide people with a camera and invite them to document their experiences, then share their photos with you.

EXPERIENCE

. Is there a way you can experience "a day in the life"? (How might we create an experience that replicates elements, feelings, or dynamics of what the other person is experiencing?)
As Archbishop Tutu said, "When we see others as separate, they become a threat.  When we see others as part of us, as connected, as interdependent, then there is no challenge we cannot face–together."
Save and adapt a Google Doc version of this teaching tip.
See more of CETL's Resources on Service Learning and Community Engagement.
Contributed by Kara Brascia, Director of Service-Learning at the Center for Excellence in Teaching and Learning at Boise State University. Banner image by Sage Ross.
Others may share and adapt under Creative Commons License CC BY-NC. View all CETL Weekly Teaching Tips. Follow these and more on Facebook, Twitter, and LinkedIn.