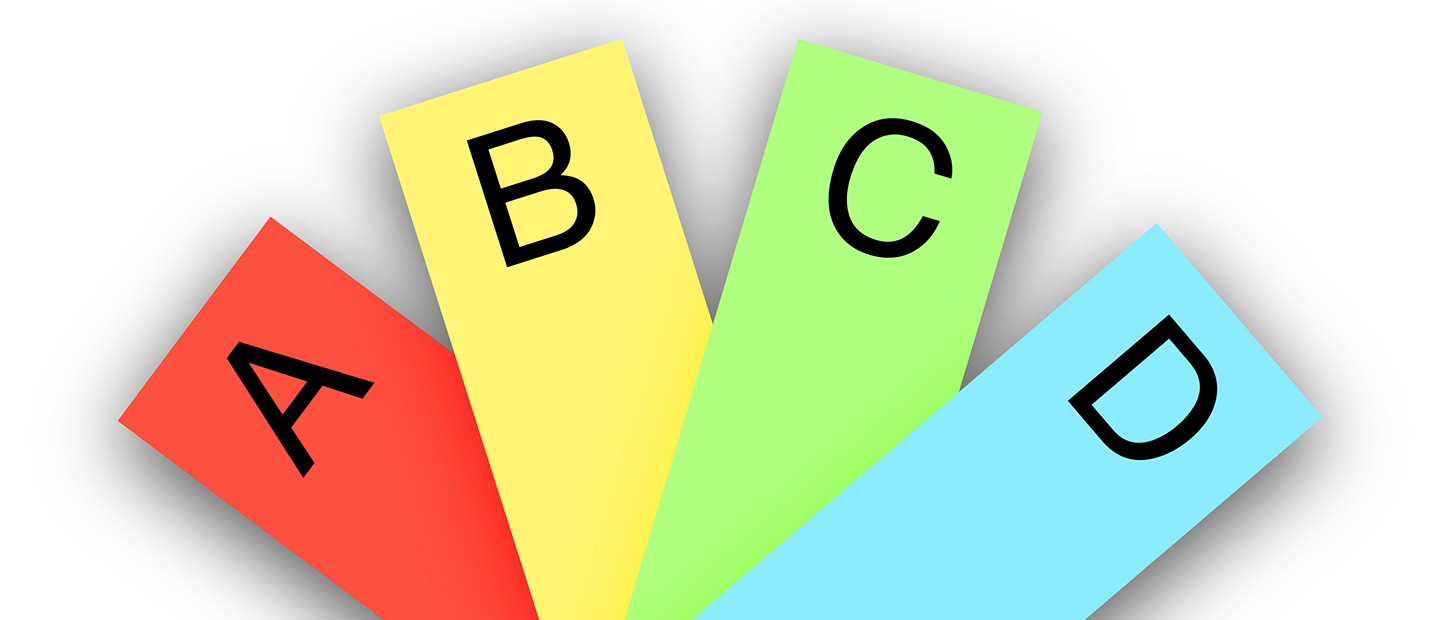 Real-Time Assessment in Large Classes with a Voting Card
Most publishers provide i-clickers for real-time assessment in large classrooms. Although this method provides immediate feedback on the whole class, it does not promptly show which students are having issues understanding the material.
In my course I utilize instead an ABCD voting card, which I provide to the students at the beginning of the term. The card is four-fold, with a bright background for each letter. During my lecture, I periodically stop to ask conceptual questions to the students. I give them a set of possible answers, labeled as A, B, C, D, and allow them to discuss the matter with their peers for a few minutes. When ready, the students show their answer by placing the card on their arm rest, folded to show the letter of their choice.
The color of their choice gives me an immediate feedback of where the whole class stands. Naturally, those who chose the wrong answer stand out very easily by the color of their card. This allows me to address incorrect answers. Usually, I ask randomly students who chose the correct answer to explain their reasoning and also to explain why other answers are incorrect.
You can download the ABCD Card at Center for Astronomy Education - University of Arizona
Save and adapt a Google Doc version of this teaching tip.
About the Author
Kapila Clara Castoldi is an Adjunct Associate Professor of Physics at OU. She focuses on teaching introductory physics and astronomy courses and has created online versions of these courses. Others may share and adapt under Creative Commons License CC BY-NC.View all CETL Weekly Teaching Tips. Follow these and more on Facebook, Twitter, and LinkedIn.