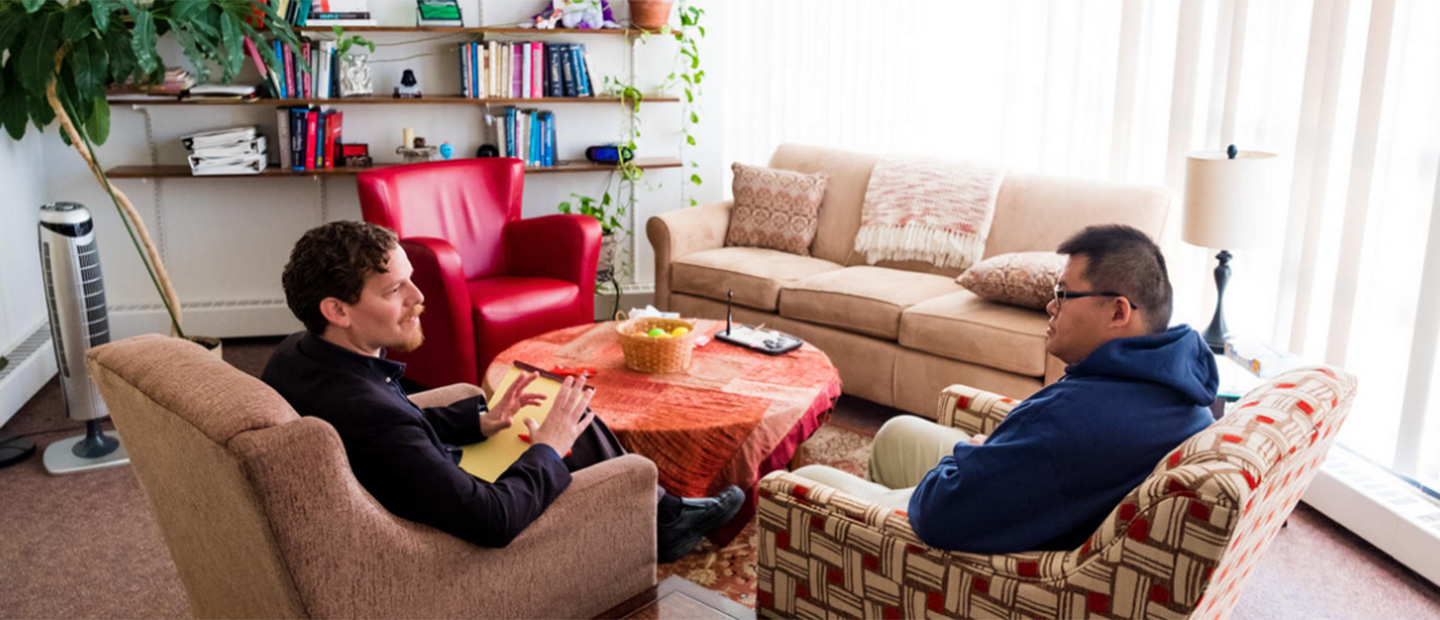 Office Hours: A Refresh
Office hours are key to students making meaningful connections with their professors, especially in large classes. This is often where connections lead to clarity of learning expectations, mentorship, research opportunities, letters of recommendation, and a host of experiences that make all the difference. 
The only problem is that too few students take advantage of them. It likely not because students don't care or want to talk with their professor, but because they're not sure what office hours are for or feel intimidated about coming to a professor's office. Even if we feel students should learn to persist through feelings of intimidation, it can help to be explicit about how students can use office hours, tell students they should feel welcome to attend, and maybe even ease into the traditional office hours structure.
As shown in our suggested syllabus template (see CETL Syllabus Resources page), some faculty have favored renaming "office hours" to "student hours," the idea being that the focus on students rather than the office. Along with this simple wording change, consider these other ways faculty have changed how they approach office hours.
Revamp office hours format with more specific intentions based on the course progression.
One barrier to students using office hours is knowing what they're for or how they could be used. This example shows how to vary the office hour format in a way that is accessible and beneficial to students, from a 5-minute check-in to a project consult with a partner.
Ask students about office hours format.
Where would students like to meet? What would be helpful to do during office hours? If you know most of your students live on campus, it may make sense to hold student hours in a study area in housing or in the student center. Other students might prefer a quieter setting like the library or your office. If space and time allows, student hours right before or after class in the classroom or nearby can be just the convenience everyone needs.
Invite students to talk about their good work.
Going to "office hours" can feel a bit like going to the principal's office. We can rewire this message by proactively inviting a variety of students to a short outside-of-classtime chat about something great they have contributed or another positive, personalized purpose. OU's Helena Riha meets with all students at some point in the semester, which can de-mystify talking with the instructor.
Offer virtual office hours via Google Meet or Zoom
When the COVID-19 pandemic required all meetings to be virtual, many faculty and staff found that students were receptive to this option. For students with limited time on campus (online students, working students, students with children), hold some office hours online by using Google Meet, video-conferencing software built into the Google Suite available in our OU email accounts. Either make this an open meeting time established each week, or use the Google Appointment slots to allow students to sign up for a time slot. This allows for varied times, such as evenings or weekends as appropriate for you and your class.
References and Resources 
Ableser, J. (2018 January). Welcoming Students During Student (or "Office") Hours. CETL Teaching Tips Series.
Coon, J. (2020, February 12). Office hours: Should I go? The Oakland Post.
Riha, H. (2021 May). "Chat with Your Professor" Builds Instructor-Student Rapport. CETL Teaching Tips Series.
Robertson, K., & Smith, T. (2020, December 9). For Those Who Need it Most: Using Active Inclusivity to Increase Office Hour Attendance and Extracurricular Activities. Faculty Focus.
Ideas for revamping office hours comes from Dr. Viji Sathy, co-founder of inclusifiED.
Syllabus resources, which include language for describing office hours, are included on theCETL Syllabus Resources page.
Save and adapt a Google Doc version of this teaching tip.
About the Author
Written by Christina Moore, Center for Excellence in Teaching and Learning at Oakland University. Photo by Oakland University. Originally published on January 6, 2020. Updated August 2021. Others may share and adapt under Creative Commons License CC BY-NC.View all CETL Weekly Teaching Tips. Follow these and more on Facebook, Twitter, and LinkedIn.