Friday, Feb 03, 2023
Perfect! OUWB maintains 100% success rate in urology with 2023 early match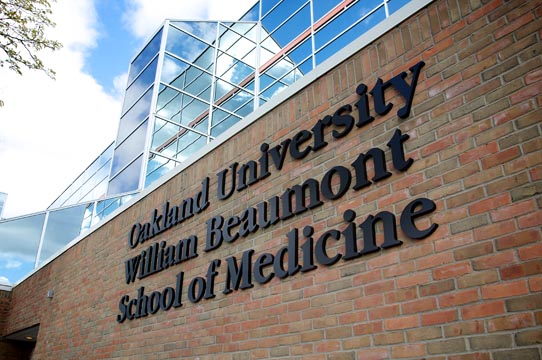 Oakland University William Beaumont School of Medicine has maintained its match rate of 100% in urology after three students from the Class of 2023 successfully matched in the field.
The three students — Andrew Shanholtzer, Brent Yelton, and Shivam Patel — are among six from the forthcoming class of graduates to match early.
(Three other students also matched early via the military: Benjamin Collaer, Brianna Walter, and Adam Wahl. See graphic.)
Early matches apply to specialties not affiliated with the National Resident Matching Program (NRMP), which annually holds its Match Day the third Friday in March (on March 17 this year).
The three future urologists from the Class of 2023 join 22 OUWB alumni who have matched in the specialty since 2015, and have established OUWB as a top feeder school in the field.
"I am so proud that since the inception of the OUWB School of Medicine, every student seeking a urology residency has matched," said Kenneth Peters, M.D., a urologist and chair of OUWB's Department of Urology.
"This is an unbelievable statistic given that urology is one of the most competitive residencies to acquire," he said.
"When the match list was published, the first thing I did was see who we matched and then immediately checked to see how the OUWB students did," he said.
"I was thrilled to see they all were accepted to a training program."
Urology's "bright" future
The urology match is independently run by the Society of Academic Urologists (SAU) and American Urological Association (AUA).
According to AUA, more than 500 medical trainees registered in this year's urology match for 386 positions in 145 urology residency training programs across the country.
When the matching algorithm was processed, 383 vacancies were matched with 75% of trainees matched to a position in a program. This is up from 365 vacancies matched in 2022.
"We are extremely proud of the success of the urology residency match and look forward each year to helping medical students begin their practice in urology," said SAU President Raj Som Pruthi, M.D. "This program is vital to advancing urology by helping to develop the careers of the people who make up the future of our specialty."
On average, the 2023 urology match participants submitted 88 applications. Participating programs received an average of 332 applications. Programs granted an average of 42 interviews, with potential residents taking an average of 12 interviews. Matched applicants had an average of 15 programs on their preference lists.
"The AUA is honored to host the many applicants pursuing a future in the practice of urology," said AUA President Edward M. Messing, M.D. "We commend all the match participants for their hard work, resilience and commitment. The future of urology is bright."
"Flurry of emotions"
Peters said OUWB's perfect match record is a testament to the members of the Corewell Health William Beaumont University Hospital Department of Urology.
"We have outstanding urology faculty who serve as great mentors for the students," said Peters.
He also noted the quality of OUWB students.
"OUWB students are fantastic and over the years they have made some of our best residents," he said. "I know programs across the country are aware of the excellence of OUWB graduates and thrilled to have them as residents."
Further, Peters pointed to research opportunities that "certainly improved their application for urology."
In just one example, Shanholtzer led a study called "Post orgasmic illness syndrome successfully managed with antihistamine: A case report." Originally published in Urology Case Reports, the report made headlines globally.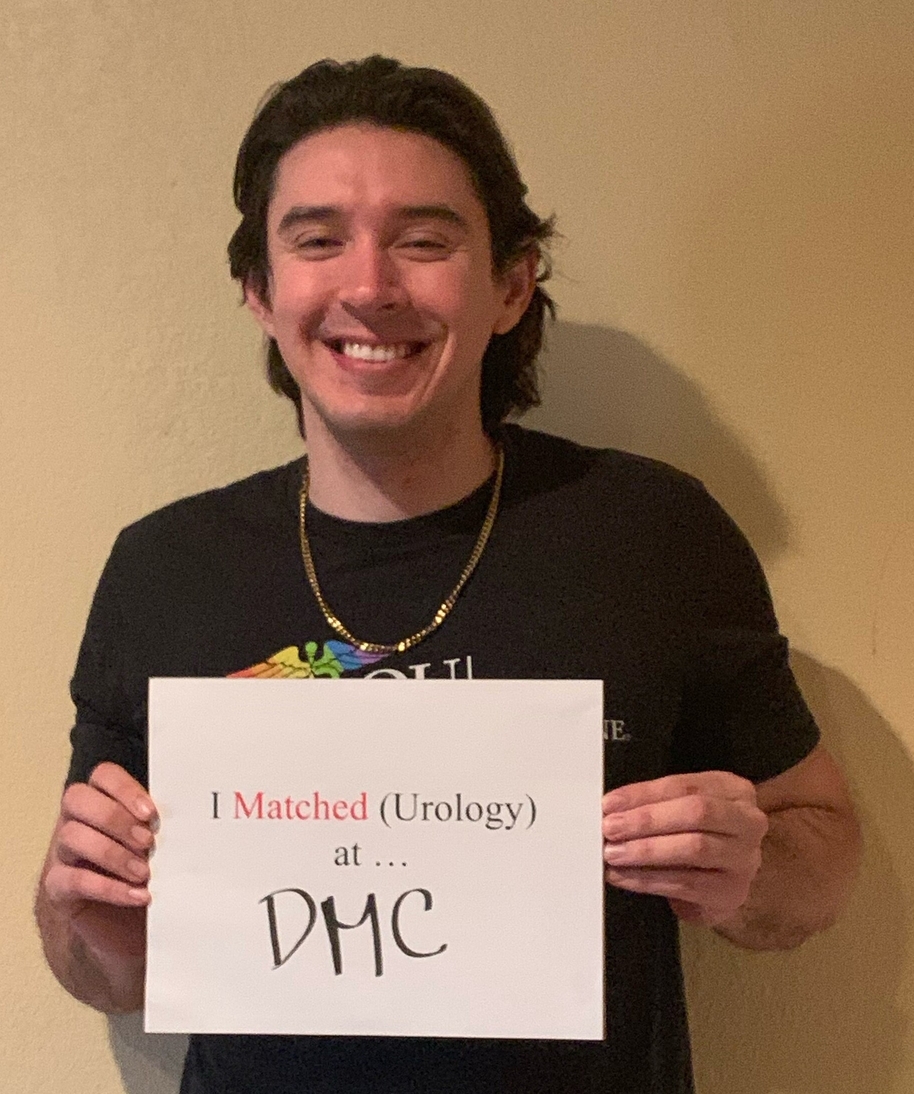 Shanholtzer matched at Detroit Medical Center, and said he felt "great."
Shanholtzer matched at Detroit Medical Center, and said he felt "great."
"There's a flurry of emotions in the weeks and months before matching, so it's a huge relief," he said. "It's very competitive and you have no idea where you're going to end up…I'm super grateful to be staying in metro Detroit."
He credits the urologists at Corewell Health William Beaumont University Hospital for the success of OUWB students' success in the specialty.
"It speaks to the way the (Corewell Health) urologists carry themselves, the way they teach, and their attitude toward medical students," he said.
Shanholtzer said the hands-on learning he experienced, as well as the overall mentorship he received were "huge positives."
"When you're looking to specialize, all of those things are going to show you the kind of personalities that are in the field," he said. "It definitely gives you a positive outlook."
Shanholtzer recently was among 19 from the OUWB Class of 2023 inducted into the Alpha Omega Alpha Honor Medical Society.
Another AOA inductee from the class also matched in urology.
Yelton matched in urology at University of Iowa Hospitals & Clinics.
"I was thrilled when I found out I had matched at Iowa," he said. "I was really impressed with the culture of the urology program at Iowa and I am very excited to be a part of it in the near future."
Yelton also credited OUWB faculty and residents at Corewell with "incredible mentorship."
Rounding out the trio of urology matches, Patel matched at Corewell Health William Beaumont University Hospital.
Looking ahead, Peters urged those who matched in urology to "work hard."
"Urology is very competitive and we are fortunate to get the best and brightest joining the field," he said. "Get involved early with the Department of Urology, seek out research opportunities and engage yourself in department activities." 
"The more we know you, the better and more genuine letters of recommendation we can write," he added.
For more information, contact Andrew Dietderich, marketing writer, OUWB, at adietderich@oakland.edu.
This work is licensed under a Creative Commons Attribution-NonCommercial 4.0 International License.