Tuesday, Nov 07, 2023
OUWB among 10 U.S. medical schools chosen to help improve obesity education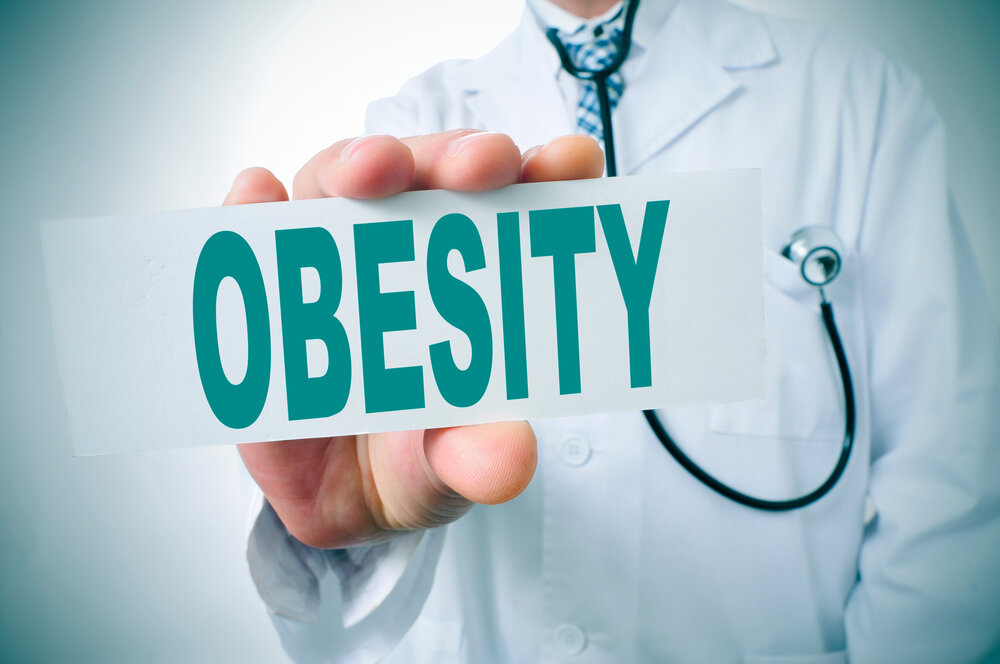 Oakland University William Beaumont School of Medicine is among 10 U.S. medical schools participating in a new program aiming to improve health care for patients who live with obesity.
Called the Forward Quality Improvement (QI) Project on Obesity Education, the two-year endeavor is designed to evaluate and optimize obesity educational materials for integration into medical school curricula. Led by The Obesity Society with support from Novo Nordisk, the overall goal is to better prepare future physicians to treat patients with obesity.
Educators from OUWB and doctors from Corewell Health will work with their counterparts at several institutions including Michigan State University College of Osteopathic Medicine; University of Illinois at Chicago; University of California-San Diego; Case Western Reserve University; and Cleveland Clinic Lerner College of Medicine.
It's happening now because changing views on obesity are having a ripple effect on medical education, according to Wendy Miller, M.D., professor, OUWB, and director of Nutrition and Preventive Medicine for Corewell Health in southeast Michigan.
"Obesity is an epidemic," she says.
"No matter what specialty medical students go into as future physicians, they're going to encounter patients who have obesity. It's very important for them to learn more about this chronic disease."
Virginia Uhley, Ph.D., associate professor, Department of Foundational Medical Studies, is principal investigator for OUWB on the project. She leads a workgroup consisting of herself, Miller, and four other clinical faculty and doctors from Corewell Health.
With chronic disease management a big part of OUWB's curriculum, it makes sense for the school to further examine how it teaches students about obesity, and how that might need to change, says Uhley.
"We want to include in our curriculum topics that are going to be important for our students' future clinical management of patients," she says. "Leaving out obesity would be like leaving out cardiovascular disease."
Changing views on obesity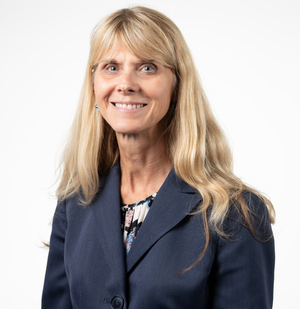 Uhley
The rationale for the importance of integrating obesity education into the medical education curriculum is based on the population prevalence of obesity, the disease burden associated with obesity, and the availability of treatment options for obesity.
But experts like Uhley and Miller say it might not be happening without evolution on how obesity is viewed by the field of medicine — especially in the last two decades.
"Traditionally, obesity has not been thought of as a disease state," says Miller. "It's been thought of by a lot of people, including some medical professionals, as being related to willpower or choices."
A big step toward changing that mindset occurred in 1998, when the National Institutes of Health declared obesity a disease.
That led to a 2007 report from the Association of American Medical Colleges that recommended, among other things, medical education should include assessment, prevention, and treatment of obesity. It also recommended obesity be integrated into basic sciences, clinical experiences, and population health sciences.
A year later, the American Obesity Society declared obesity a disease. The American Medical Association (AMA) House of Delegates followed suit in 2013 and voted to recognize obesity as a disease that requires treatment and prevention efforts.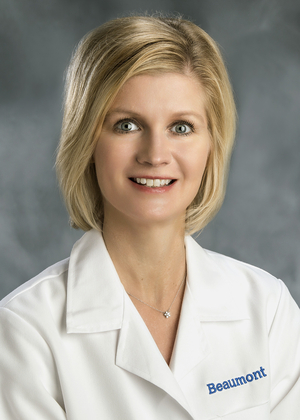 Miller
In 2016, the Obesity Medicine Education Collaborative (OMEC) was formed to develop obesity-focused competencies and benchmarks that can be used by undergraduate and graduate medical education program directors. (Uhley was a member of the OMEC working group that developed the competencies and benchmarks.)
In 2018, the U.S. Preventive Services Task Force (USPSTF) updated an obesity-related clinical preventive service recommendation. It advises that "clinicians offer or refer adults with a BMI of 30 or higher to intensive, multicomponent behavioral interventions that help people make healthy eating choices, encourage increased physical activity, and help people monitor their weight." This recommendation received B grade, meaning the USPSTF recommends the service and suggests that primary care clinicians offer or provide it.
Despite these developments, a 2020 survey of 40 medical schools revealed that only 10% of medical educators believed their students were "very prepared" to manage patients with obesity and one-third reported that their medical school had no obesity education program in place.
At OUWB, obesity is taught by Miller as part of the second-year curriculum.
Uhley says that OUWB students also are learning about obesity in clinical settings during their third and fourth years, but the extent of their exposure to the topic hasn't been adequately captured.
'The more we know'
In response to the 2020 survey, 12 obesity education modules called "Forward – Focus on Obesity Education," were developed by a small group of content experts. The modules cover a wide range of topics, including stigma and bias, pathophysiology, nutrition, social determinants of health, and pharmacotherapy.
The Forward QI Project on Obesity Education aims to take it a step further with two primary objectives over the next couple of years.
The first year will be focused on refinement of the modules, reviewing applicability to the curriculum, stage appropriateness, and usability. Modifications to the materials will be made by the steering committee based on feedback from the medical school educators. School officials will begin to map out plans for implementing the selected materials. A pre-implementation survey will be distributed prior to the second year of the program.
During the second year, participating schools will deploy the obesity educational curriculum. Quarterly virtual meetings will be conducted to discuss the opportunities and challenges of implementing curricular content. A post-implementation survey will be distributed at the end of the second year. Results of the study will be submitted for publication and the educational resources from the QI project made available to the medical community.
Selection to the program was based on need, diversity, preparedness, commitment, and ability to implement a new obesity curriculum. There are no costs for participating schools.
Selected schools were asked to create an internal faculty workgroup. In addition to Uhley and Miller, the OUWB cohort consists of Kathryn Ziegler, M.D., Corewell Health surgeon, and assistant professor of Surgery, OUWB; Tangenilla Fry-Riggins, Ph.D., clinical psychologist, Corewell Health, and instructor, OUWB; Kerstyn Zalesin, M.D., an obesity medicine physician, Corewell Health, and assistant professor of Internal Medicine, OUWB; and Michael Brennan, D.O., section head of Endocrinology at Corewell Health, and assistant professor in Internal Medicine, OUWB.
Uhley says she's looking forward to what comes out of the project.
"Obesity is one of those topics that is difficult to weave into the medical school curriculum, but the more we know — the more research that's been done and published — the more we know how important it is for clinical care of patients," she says.
For more information, contact Andrew Dietderich, marketing writer, OUWB, at adietderich@oakland.edu.
To request an interview, visit the OUWB Communications & Marketing webpage.
This work is licensed under a Creative Commons Attribution-NonCommercial 4.0 International License.