Thursday, Mar 10, 2022
Foundation for success: OUWB adopts new strategic plan for 2022-25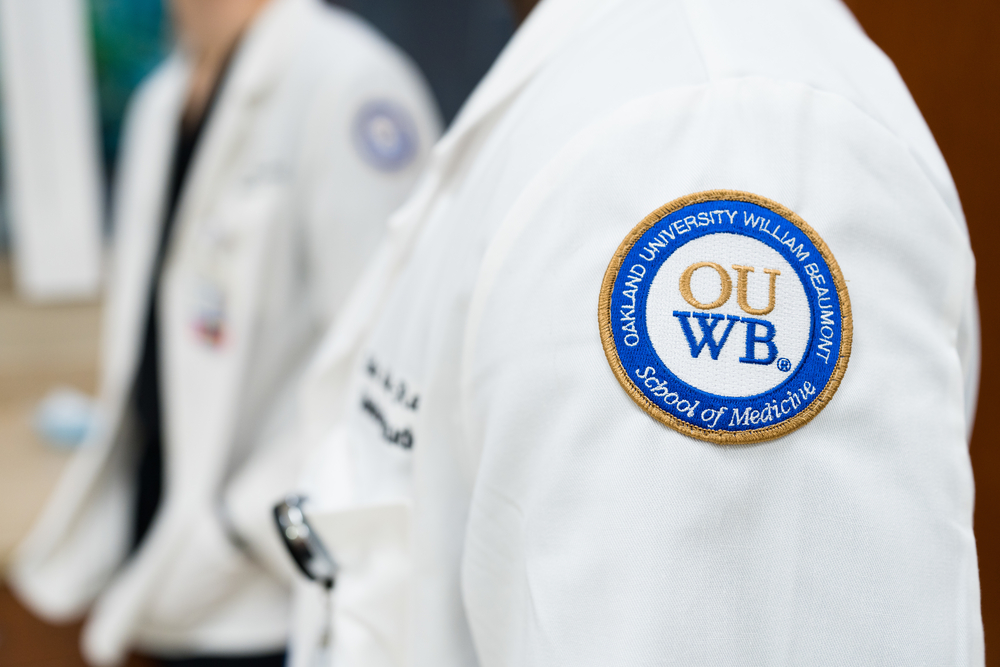 As Oakland University William Beaumont School of Medicine looks to its evolution for the next three years and beyond, a new strategic plan will help guide the way.
The OUWB 2022-25 Strategic Plan officially goes into effect on July 1 — the culmination of 18 months of work.
The plan includes updated mission and vision statements, values, and specifics on how to achieve identified goals. The goals are specific to education, diversity, equity, and inclusion, community engagement, research, and stewardship.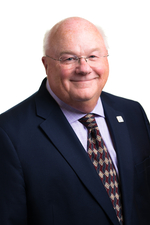 Mezwa
Duane Mezwa, M.D., Stephan Sharf Dean, OUWB, says the plan is extremely important.
""OUWB's new strategic plan is more than just a document because it serves as our foundation for success," says Mezwa. "It's a roadmap guiding us to continue developing the compassionate physicians we're already known for while enhancing service to our communities, refocusing our commitment to diversity, equity, and inclusion, putting our name behind groundbreaking research, and ensuring our infrastructure is sound for years to come."
Steve Collard, CMA, vice dean for Business and Administration, says updating the plan has been a priority.
"When I arrived at OUWB in 2020 I felt our old plan was not answering all of the questions our stakeholders were asking," he says. "I am excited that our new plan is providing the direction we need to take the next best steps as a school of medicine."
OUWB's blueprint
A strategic plan essentially provides a blueprint and direction for a school like OUWB, according to Erin Shirey, MPA, senior planning analyst.
It helps align resources and ensures "that we are all moving in a concise direction towards a particular vision."
"It provides a roadmap of where we want to be, how we will get there, and what resources we can align to support our school," says Shirey.
"It also gives an opportunity for all of our stakeholders to understand the direction in which we're going."
The strategic plan includes a mission statement, a vision statement, and the core values of the school.
The mission statement defines the school's purpose. The vision statement identifies what OUWB is working towards and what it will focus on. The values clearly define OUWB core principles — collaboration, compassion, diversity, equity, and inclusion, excellence, and professionalism.
Rebecca Pratt, Ph.D., professor in the Department of Foundational Medical Studies, was heavily involved in creation of the new strategic plan.
"A strategic plan tells people that you truly do believe that academia is a dynamic environment and not static," she says. "At the same time, you need to reassure people that there is a brand and that OUWB isn't changing everything. There are things we want to be known for, like community service or our Embark program, because that's our legacy moving forward."
Developing a new plan
The new plan replaces the former, which was developed in 2015. Shirey — who joined OUWB in late 2018 — says that the intention is to update the plan every three years going forward.
"Things move quickly in medical education," says Shirey. "Five years is just too long."
The process to create a new strategic plan officially kicked off in the fall of 2020.    
A big component of the process was forming a task force. Consisting of 15 faculty and staff from OUWB, Beaumont Health, and Oakland University, the task force partnered with OUWB's senior planning analyst to identify data needs, evaluate the data, and provide their recommendations.
Two internal surveys were deployed in the fall of 2020 and the fall of 2021 to provide OUWB stakeholders an opportunity to have input on the development of the school's goals as well as input on the revisions of our mission, vision, and values. Those surveyed included OUWB faculty, staff, students, alumni, parents, community partners, and leadership from both Oakland University and Beaumont.
Further, a consultant was hired to conduct an external market and comparison institution analyses. The process centered on comparing OUWB with other medical schools of similar size and age, as well as other medical schools in the state, to identify potential opportunities for improvement. The consultant also provided the task force with information on the direction of health care and medical education across the country.
All of the data from internal and external sources, as well as the carryover from the old plan, created a framework for the updated strategic plan.
"We did not make final decisions based on what was provided in the stakeholder survey or external market analysis — we used it as a guide for discussion," says Shirey.
The task force developed recommendations that were eventually taken to leadership teams at OUWB, Beaumont, and Oakland University for review and any additional input.
Pratt
Pratt, one of the task force members, says the committee spent a tremendous amount of time developing the recommendations. She says it's because the task force viewed the strategic plan as much more than words on a document.
"We jumped from a big overview and got granular and really dug some things out that had been sort of hidden under some baskets, and whether they were pretty or not, they came out," she says.
Once the task force recommendations were received, Shirey called on a team of "champions" and implementation teams to craft the approved recommendations into a final plan. The champions and their teams were faculty, staff, and administrators from OUWB, Oakland University, and Beaumont.  
The final seal of approval on the updated plan came from Mezwa, his executive leadership team, and the medical school management committee.
Shirey says it's exciting to get to this point, especially since the updated plan "really represents who our school is now."
"We have worked hard to make sure we have a plan that works for OUWB, that people understand it, that they feel as if their voices have been heard in developing the plan, and that their voices will continue to be heard," she says.
'Change is required
The updated plan already has been presented to several groups. The OUWB website has been updated with the new plan and signage related to OUWB's mission, vision, and values will soon be changed in the school's O'Dowd Hall and at Beaumont facilities.
The big challenge now, says Shirey, is making sure the plan is more than a bunch of words on paper. The updated plan calls for developing outcomes, metrics, and timelines. An updated dashboard will be used to monitor progress. Shirey says the dashboard will help OUWB officials see exactly how the school is doing in terms of sticking with its strategic plan.
"Having a plan is a big feat, but the bigger feat is rolling it out and implementing it," says Shirey.
Pratt says she calls the updated plan "moderate to bold," and that she hopes the OUWB community can work together to meet its goals.
"There are parts of the strategic plan that can be accomplished with the current day-to-day workings of OUWB, but there are other sections that cannot if we stay in a fixed mindset," she says. "We need to get a growth mindset to allow the community to recognize that change is required."
Both Pratt and Collard praised Shirey for fostering OUWB's revamped plan through the process.
Shirey, in turn, says it couldn't have been done without a tremendous amount of teamwork and leadership.
"It takes a very strong commitment from a school to go through this process and the commitment of OUWB's leadership team has never wavered in support of how important this is," says Shirey. "The OUWB community is very lucky."
Mezwa echoed the sentiment.
"The development of this plan has been a tremendous effort across our school," says Mezwa. "I cannot emphasize enough how thankful I am for the collaboration and commitment of everyone involved."
For more information, contact Andrew Dietderich, marketing writer, OUWB, at adietderich@oakland.edu. 
To request an interview, visit the OUWB Communications & Marketing webpage.
NOTICE: Except where otherwise noted, all articles are published under a Creative Commons Attribution 3.0 license. You are free to copy, distribute, adapt, transmit, or make commercial use of this work as long as you attribute Oakland University William Beaumont School of Medicine as the original creator and include a link to this article.