Monday, Oct 05, 2020
How OUWB's anatomy course got its groove back — despite COVID-19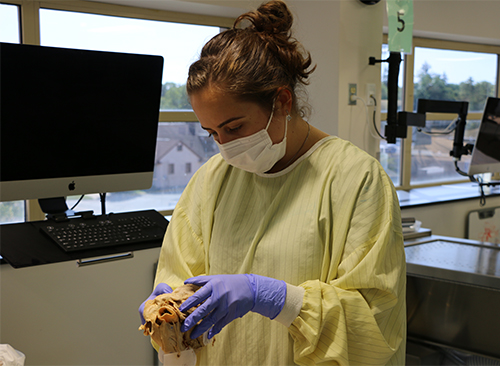 First-year OUWB medical student Kaliopi Agas studies a marked body structure in the school's anatomy lab during a special one-hour session.
When COVID-19 effectively changed life in early 2020, OUWB's anatomy faculty knew one thing: delaying anatomy for the incoming class of medical students — even for one semester — wasn't an option.
The reason?
Anatomical Foundations of Clinical Practice (AFCP) is a first semester requirement for all new medical students at OUWB.
Normally, AFCP combines classroom lectures with dissection of human cadavers (aka "donors") in OUWB's anatomy lab. It not only lays the groundwork for the students' next four years of medical school, but their respective careers in medicine.
Because of COVID-19, however, OUWB officials had to come up with a plan to essentially take the course online and ensure students would stay on track, said Malli Barremkala, M.B.B.S. (M.D.), assistant professor of anatomy, Department of Foundational Medical Studies.
"These students are going to be physicians, and for them to be physicians, they need to start with the basics, which is the human body," said Barremkala. "Without the anatomical foundational knowledge, they can't proceed to the other courses."
"It's like trying to climb a ladder and skipping the first 10 rungs," he added. 
Drawing from a combination of their own experiences and shared ideas from anatomists around the world and in groups like the American Association for Anatomy, the team built a robust course for the virtual learning environment.
It includes pre-recorded video lectures, and hundreds of photos and videos that the team "painstakingly" created to show prosected body structures from the donors.
Almost two months in, the approach appears to be working.
"We never get students that get 100 percent on the first exam, but this year we had two," said Barremkala. "Plus, we saw a 6 percent bump in the average of the class…I never saw that in my six years of tenure at OUWB." 
'One of the most challenging courses to put online'
Normally, students (usually in groups of five to six) work together in the anatomy lab to learn the layout of the human body and how its structure relates to body function via use of a dissection manual (dissector) as well as what they've learned in lectures.
But not during the COVID-19 pandemic.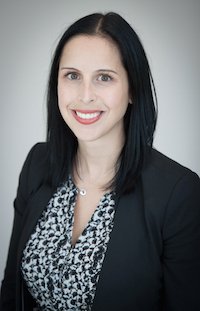 Attardi
"This is one of the most challenging courses to put online," said Stefanie Attardi, Ph.D., assistant professor, Department of Foundational Medical Studies.
"There are a lot of benefits to students doing cadaveric dissections," she added. "Students really learn to appreciate body diversity and anatomical variations."
Because the work done in the anatomy lab is primarily a student-driven experience, she said it yields a rich educational outcome.
"The dissection lab is where the knowledge really gets solidified for students," said Attardi.
She added that there are other benefits, such as the opportunities for students to see examples of different pathologies as well as gain a certain level of comfort around deceased bodies.
"They reflect on humanity and death and dying and that's really important for medical students because of what they're going to be faced with," said Attardi. "They're basically practicing respect for the body and respect for the patient."
"It's very hard to recreate all of the experiences gained through the in-person labs," she added.
Jickssa Gemechu, Ph.D., assistant professor of anatomy and embryology, Department of Foundational Medical Studies, said most students consider the donors to be their "first patient."
"That has a huge impact on them because they're working on the real structures of the human body," he said. 
'Very beneficial for students'
The process of creating the online version of OUWB's AFCP course for this fall began almost as soon as COVID-19 brought much of life to a standstill in March.
Typically, the course consists of two primary ways of learning: classroom lectures and the lab work.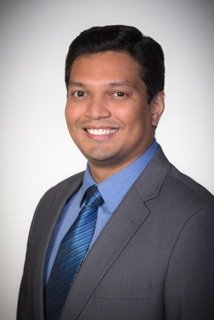 Barremkala
With regard to lectures, Barremkala said those that would normally be presented in a classroom were recorded and edited for video — designed to fit what would otherwise be the exact timeslot for a class. In a way, he said, the lectures are more efficient.
"Because we are limited by this time, we are very cognizant of what we are teaching within that timeframe," he said, adding that students also have access to the related question-and-answer sessions.
Because everything is recorded, students can stop and revisit lessons they might not have caught the first time through.
"We saw early in the semester that this was very beneficial for the students," said Gemechu. 
Getting 'granular' in the lab
For the anatomy lab portion of the course, Barremkala said the process essentially began by asking anatomy faculty members to identify the most important structures of the human body —particularly those that would allow medical students to stay on track with continued learning in subsequent semesters.
Faculty members, with the help of OUWB medical student interns, then prosected the donors and tagged the body structures identified as critical to the students' education.
It's a tedious and time-consuming process. For example, 45 parts of the human back are tagged.
To help keep students, faculty, and staff safe and socially distanced, OUWB students can sign up for one-hour time slots in the lab to study the tagged donors.
"We got very granular saying 'OK, these are the structures medical students need to see on a donor,'" Barremkala said, adding that some structures, such as bones, can be learned with plastic models.
"Students only have a one-hour slot, and because they can't learn everything in that one hour, we trimmed it down to the most challenging structures," said Barremkala.
He added that it was decided to allow for one-hour time slots "to optimally utilize lab space and allow time for all of the students to get into the lab."
What's missing?
Barremkala said he can understand that going forward, people might look at the relative success of the online version of the course and ask why it shouldn't stay that way.
Plenty of reasons exist, he said, for reinstatement of the traditional anatomy course once it becomes possible.
"One of the biggest things that is missing currently is collaborative learning," said Barremkala. "In previous semesters, when students can go in 24/7, they have their peers with them and they're able to bounce ideas off each other. The more discussions they have, the better they're going to remember anatomy…and actually it's not just for anatomy but anything else, as well."
Gemechu said he agreed.
"The most important thing we're missing is the dissection part where students learn by doing and practice," he said.  
Attardi said that she is "sad students are missing out" on the full dissection experience, but noted they will still gain all of the course knowledge.
"There's something about doing a dissection like this during the first year of medical school," she said. "Everybody's new…and because it's such an intimate experience, you really create a solid bond with your peers."
"But I will tell you that students are going to learn their anatomy in a way that they need to for the rest of the curriculum," she added. "We've made sure of that."
For more information, contact Andrew Dietderich, marketing writer, OUWB, at adietderich@oakland.edu. 
Follow OUWB on Facebook, Twitter, and Instagram.
NOTICE: Except where otherwise noted, all articles are published under a Creative Commons Attribution 3.0 license. You are free to copy, distribute, adapt, transmit, or make commercial use of this work as long as you attribute Oakland University William Beaumont School of Medicine as the original creator and include a link to this article.