Meet the Team
Sandra LaBlance, Ph.D.
Associate Dean for Student Affairs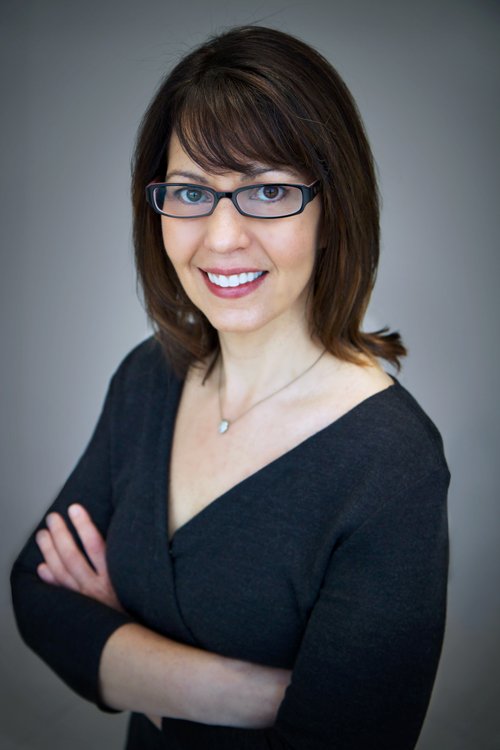 Sandra LaBlance, Ph.D., is the associate dean for Student Affairs. Dr. LaBlance has more than 20 years of experience in higher education, most recently at Northwestern University Feinberg School of Medicine where she served as director of academic and career counseling followed by three years of post-doctoral research with a focus on the socio-cultural issues that impact the career paths of biomedical scientists. Other research completed by Dr. LaBlance includes work focused on the role of relationships in medical student specialty choice as well as research on learning assistance, learning disabilities and effective pedagogical and learning techniques to support student needs.
Dr. LaBlance works closely with medical students throughout the medical specialty choice process, including residency application, interviewing and the match process. In addition, Dr. LaBlance has experience working with medical students who are interested in improving their study techniques and those seeking guidance in the process of preparing for the USMLE Step 1 and Step 2 board exams.
Berkley Browne, M.A.
Assistant Dean for Student Affairs

Berkley Browne (preferred pronouns: she/her) is the assistant dean for Student Affairs. Ms. Browne holds a Master of Arts degree in Counseling from Ashland Theological Seminary and a Post-Master's Graduate Certificate in Higher Education from Oakland University. Ms. Browne currently is a Ph.D. candidate in Education at Oakland University with an individualized concentration in medical student affairs. Her experience working in student affairs spans more than 10 years, and she first came to OUWB in 2014 as the Director of Academic Success.
As assistant dean for Student Affairs, Ms. Browne provides leadership and management of student affairs programming. Ms. Browne serves as an adviser for medical students, M1 through M4 years, through the Career Development program and the OUWB Well Being program and also oversees academic support, student organizations, and student events.
Ms. Browne is co-chair of the Diversity Equity and Inclusion Council, which focuses on supporting and developing comprehensive social, cultural, and educational student programs that foster community in alignment with OUWB's mission and vision.
Toni LeGrande, MBA
Administrative Coordinator
Toni LeGrande is a certified meeting professional with more than seven years of experience in higher education student services. She holds an MBA from the University of Phoenix and completed her bachelor's degree in Business Management at the Orlando, Florida campus. Her unique background also includes customer service training from Walt Disney World and six years planning and executing a variety of special events at the Townsend Hotel in Birmingham, Mich.
As the administrative coordinator for OUWB, Toni's primary focus is planning special events such as the White Coat Ceremony and the induction dinner for the Alpha Omega Alpha Honor Medical Society. Additionally, Toni is responsible for coordinating OUWB's "Connect" program, which provides social and networking opportunities for the significant others of medical students. 
Katherine Stotts
Student Affairs Coordinator
Katherine joined the OUWB Student Affairs Team in May 2016.  She graduated from Oakland University with a Bachelor of Arts in French Language and Literature in 2010. Before joining  OUWB, Katherine worked for Eastern Oil Company where she served as a customer service representative for OEM/Automotive accounts.
Jennifer Root, M.A.
Medical School Advisor
Jennifer Root joined the OUWB Student Affairs team in August 2018. She serves as the medical school advisor for M1 and M2 students providing academic, career and wellness support. She holds a Bachelor of Arts degree from University of Detroit Mercy and a Master of Arts degree in Counseling from Oakland University. She is currently pursuing the Lean Leadership Graduate Certificate program at Oakland University. Jennifer has six years of professional experience in higher education with a strong focus in career and educational advising.
Julie Rank
Receptionist/Office Assistant
Julie graduated from Oakland University with a Bachelor of Science in Human Resources. She was employed as a mortgage loan officer for over 15 years. She then sold advertising for four years before transitioning to education in 2012,  combining her love of knowledge and passion for teens and young adults with her professional life. After 5+ years working in a private high school as a communications associate, registrar, and administrative assistant, Julie joined OUWB in January of 2018. She has extensive volunteer experience mentoring and encouraging young people, including service at Wayne County Juvenile Detention Facility, Oakland County Children's Village, Oakland County Mentors Plus Program, and Children's Hospital of Detroit. She also has special training and certification in proofreading and editing. Julie is the Receptionist in the CMSS Suite, greeting and assisting OUWB students, staff, faculty, and visitors and serves as Office Assistant for Student Affairs.