Monday, Jun 26, 2017
Grant award enables OUWB student to dedicate summer to pediatric oncology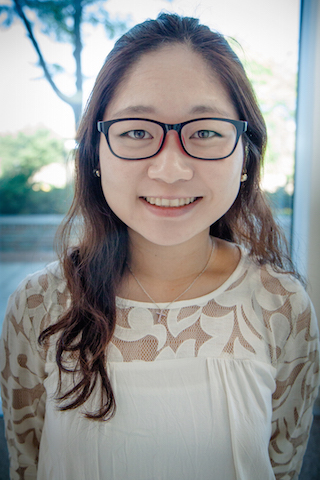 Paula Jeon
A grant from Alex's Lemonade Stand Foundation (ALSF) will help rising M2 medical student Paula Jeon conduct pediatric oncology research. 

The Pediatric Oncology Student Training (POST) grant enables Jeon to work in the lab of Dr. Mark Chiang at the University of Michigan. Her research, entitled "Investigating the rescue potential of genes regulated by NOTCH and ZMIZ in T-ALL," will also serve as her OUWB Embark project with Dwayne Baxa, Ph.D., assistant professor, as her OUWB co-mentor.

Awarded to undergraduate, graduate and medical students, POST grants provide students with an interest in pediatric oncology an opportunity to receive hands-on lab research experience with a mentor in the field. Each student receives $5,000 and dedicates at least eight full weeks to a research project already underway in a mentor's lab or to begin a new one.

"Our hope with these grants is that we can encourage students to pique their interest in pediatric oncology and come into the field. We want to get them interested," says Patricia Ohlott, ALSF grants associate.

It also serves as an opportunity for students to experience research fields with proven mentors already established with ALSF across the country. Chiang is a former ALSF Young Investigator grantee and current Innovation grantee. Ohlott appreciates that Jeon previously worked with Chiang and has experience in the field already, but that this summer she will work on a completely different project that will broaden her knowledge, skills, and experience.

Jeon hopes the opportunity will enable her to further develop her practical research skills. In particular, benchwork, or wet lab research, conducting lab experiments using chemicals, cell culture, and non-human subjects to understand cellular and molecular mechanisms of disease processes with a goal of translating that over to clinical applications.

Jeon recognizes that such experience can help OUWB gain greater visibility within the national medical community and encourages other students to consider applying for POST grant and similar opportunities.