The Financial Services Team
Contact Information:
O'Dowd Hall
586 Pioneer Drive
Rochester, MI 48309-4482
medfinservices@oakland.edu 
(248) 370-3611
---

Dan Kallenberger, M.S.
Assistant Dean for Admissions and Financial Services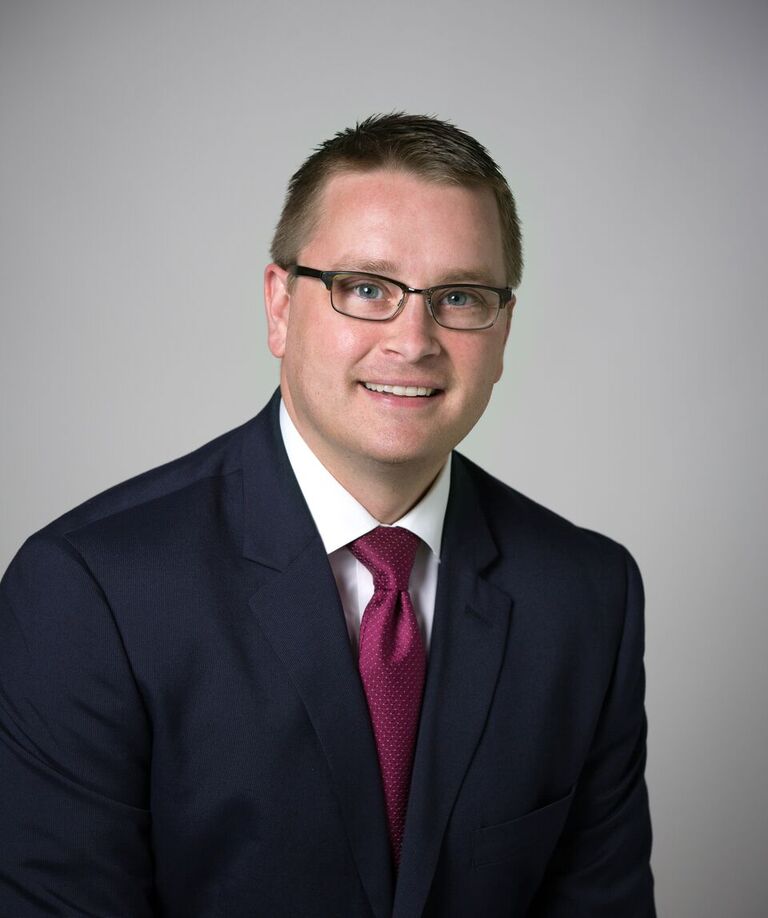 A native of Indiana, Dan's professional career has led him to the Detroit metropolitan area, with the OUWB Admissions leadership team. His journey to OUWB comes with years of experience in medical school admissions, marketing, and recruitment. Prior to joining OUWB in 2017, Dan served in the Office of Admissions at Western Michigan University Homer Stryker M.D. School of Medicine in Kalamazoo, Michigan. However, his medical school admissions and marketing career began after he earned three bachelor's degrees in economics, sports management, and marketing at Marian University, and a master's degree from the University of Louisville. 
In 2010, Dan returned to his alma mater, Marian University in Indianapolis, Indiana, for a position in the Office of Marketing and Communication. At that time, the university announced it would open Indiana's first new medical school in more than 110 years. Dan became one of the key leaders in the opening of Marian University's College of Osteopathic Medicine where he served as the Assistant Director of Admissions, Marketing, and Recruitment.  
While it is easy to come to work every day when you love what you do, Dan enjoys speaking with pre-health advisors and prospective students throughout the United States and abroad, as well as developing material that highlights the unique opportunities OUWB offers medical students.
---
Jeremy Jones, M.Ed., FAAC®
Associate Director of Financial Services
Jeremy joined Oakland University William Beaumont School of Medicine in January 2015. A native of southeast Michigan, he completed his Bachelor of Business Administration degree in Finance and Bachelor of Science degree in Economics at Grand Valley State University. More recently, he earned the Master of Education degree with a concentration in Higher Education Leadership at Oakland University. In April 2021, Jeremy became a certified financial aid administrator (FAAC®) under the auspices of the National Association of Student Financial Aid Administrators (NASFAA).

Prior to joining OUWB, he began his career serving as a Financial Aid Advisor at Baker College. As Associate Director, Jeremy's responsibilities include financial aid reporting, forecasting, and data entry; financial services communications; and financial wellness program development and implementation. Additionally, he proactively and collaboratively works across School of Medicine and University departments to ensure optimal student service as well as policy compliance.
---
Miranda Campbell, M.A.
Financial Services Advisor
Miranda joined Oakland University William Beaumont School of Medicine in February 2021. A Michigan native, she completed her Bachelor of Arts in Interdisciplinary Studies in Social Science as well as her Master of Arts in Higher, Adult, and Lifelong Education at Michigan State University. Prior to OUWB, she worked in undergraduate admissions for a private university. Miranda's responsibilities include advising students in areas of financial aid and financial wellness in addition to working with the team on developing and presenting our financial wellness program.