Christopher Carpenter, M.D.
Chair of Internal Medicine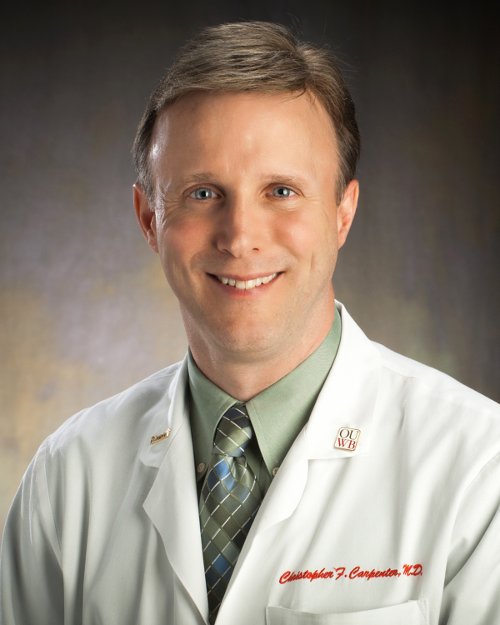 Christopher Carpenter, M.D., is a graduate of the University of Michigan School of Medicine. After completing his internal medicine residency at Duke University and a fellowship in infectious diseases at Johns Hopkins University, he joined the medical staff at Beaumont, Royal Oak in 2000. 
In addition to patient care, he has focused on antimicrobial stewardship, serving as director of Beaumont's stewardship program for 15 years. He was the program director of the Infectious Diseases fellowship program for 10 years from 2005-2015 and currently serves in multiple roles for Beaumont, including head of the Section of Infectious Diseases and International Medicine, vice chief of the Department of Medicine, physician executive for Beaumont Medical Group, co-chair of the pharmacy and therapeutics committee and professor of medicine at Oakland University William Beaumont School of Medicine.
Dr. Carpenter also recently earned his master's degree in Health Services Administration from the University of Michigan in 2017.