Faculty and staff are invited to attend OU's first-ever Teaching and Learning Symposium, an event filled with networking opportunities, faculty presentations and a keynote speech devoted to the topic of grading practices that inspire and accurately measure student learning. Register for the event. 
Hosted by the Center for Excellence in Teaching and Learning, the symposium will take place from 9 a.m.-3 p.m. on Friday, May 5, in the Oakland Center Gold Rooms. The day will feature talks from four OU faculty members, who will showcase different ways their teaching work has extended into research, scholarship, service and community engagement.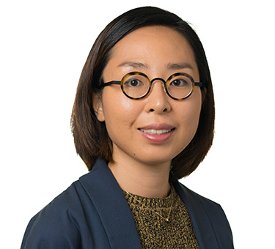 Dho Yee Chung
Dho Yee Chung, assistant professor in the Department of Art and Art History, will present "Inclusive Design Thinking for Teaching and Learning." 
Professor Chung's teaching and research focus on cultural and social inequality inherent in emerging visual media and technology. She observes injustice related to identity, race, and social status in the digital space, interprets it from a graphic design perspective and applies her scholarly interests toward achieving equitable outcomes through inclusive design thinking. 
"It is crucial for graphic designers to learn about the social injustices deeply rooted in technology and media because graphic designers actually give form to technology and media that makes them come to life. Inclusive design thinking motivates students to discuss their community and create a meaningful design to empower its diversity and inclusion," said Chung. 
"The student projects in my (DES 3900 Design Thinking in UI/UX) course include mobile applications facilitating neighborhood information systems, community crowdsourcing platforms and cultural engagement platforms. The goal is to make positive social, environmental, and economic impacts through digital design."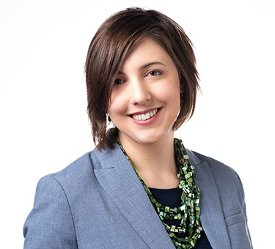 Katie Greer
Katie Greer, associate professor at Kresge Library, will present "Designing and Enacting Care in the Asynchronous Learning Environment."
Professor Greer has been interested in the best practices for online teaching and learning since coming to OU in 2011. She teaches LIB 2500: Introduction to library research and technology in the information age, a completely asynchronous general education course, and although a pedagogy of care was always something she strove for, after the 2020 pandemic it became a more intentional focus of her teaching. 
"A pedagogy of care embraces elements of critical pedagogy, culturally responsive pedagogy, trauma-informed pedagogy, and feminist pedagogy in order to create educational spaces wherein the learner feels seen as an individual and cared for, and in turn enacts care for others," said Greer.
"Many times, students tell me they chose my asynchronous class because they have work and family responsibilities on top of school. Many of them are caregivers for older family members, or they are parents themselves. By supporting them, and modeling that support so that they in turn support each other, and me, I feel like I make much better connections with them, even through a screen. And better connections make for better learning."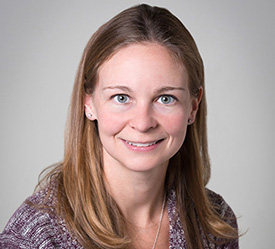 Sandra Troxell-Smith
Sandra Troxell-Smith, special lecturer in the Department of Biological Sciences, will present "Sharks, Crows, and Rays – Oh My! Providing Undergraduate Students with Research Opportunities That Can Benefit Exotic Animal Care and Welfare."
Dr.  Troxell-Smith has been teaching at OU for the past five years, and has worked with and within various zoos for several decades. She teaches the Biology Department's Animal Behavior Lecture and Lab courses (among others), which allows her to share her personal passions for captive animal welfare and conservation directly with her students. 
Results from recent collaborative undergraduate research projects focusing on animal behavior and welfare will be highlighted, along with a brief discussion of how advising undergraduate research can be balanced with the teaching-focused special lecturer role.  
"OU's location is fantastic for conducting animal welfare research. In addition to being able to ask questions about native species on campus in our Biological Preserve, OU is quite close to both the Sea Life Michigan Aquarium in Auburn Hills, and the Detroit Zoo in Royal Oak. By utilizing these resources, we can provide students with unique research opportunities to improve conditions for a wide variety of species," said Troxell-Smith.
"My previous students have been instrumental in identifying and documenting concerning behaviors, have been involved in the intervention process, and have had the amazing experience of seeing behaviors change and welfare improve directly as a result of their research efforts. Improving the lives of animals is a humbling and extremely rewarding experience, and I greatly value being able to provide these opportunities for our students here at OU."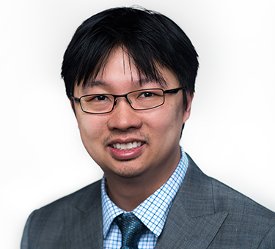 Colin Wu
Colin Wu, associate professor in the Department of Chemistry, will present "Integrating Authentic Research Experiences with Classroom Education and Community Outreach."
Dr. Wu teaches the biochemistry lecture and laboratory curriculum, and uses virtual reality technology, 3D printing, and other useful tools to bring his scientific topics to life. His presentation will highlight current efforts to bring authentic research experiences into classrooms to help improve student attitudes toward the STEM fields.  
"Traditional cookbook experiments are methods-driven and highly scripted so students can blindly follow a protocol and the experiments will magically work every time. That hardly reflects the scientific process and is not an accurate portrayal of research, said Wu.
"Instead, we've been focusing on including our students in active research projects in our laboratory classes. Students are still learning the same tools, but in a completely different context where the answers are not already known. They'll need to evaluate their data and refine their thinking along the way. So I think this helps improve student attitudes toward the STEM fields because it more accurately shows what 'real research' is like."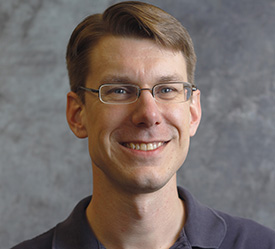 David Clark
David Clark, associate professor of mathematics at Grand Valley State University, will keynote the event with his talk "Grading for Growth." The talk will highlight research and ideas about reforming grading practices to better assess and inspire student learning. Check out Dr. Clark's Grading for Growth blog.
For more information, contact OU's Center for Excellence in Teaching and Learning at cetl@oakland.edu or visit the event web page.