Wednesday, Dec 08, 2021
Oakland University receives Gold Seal for excellence in student voter engagement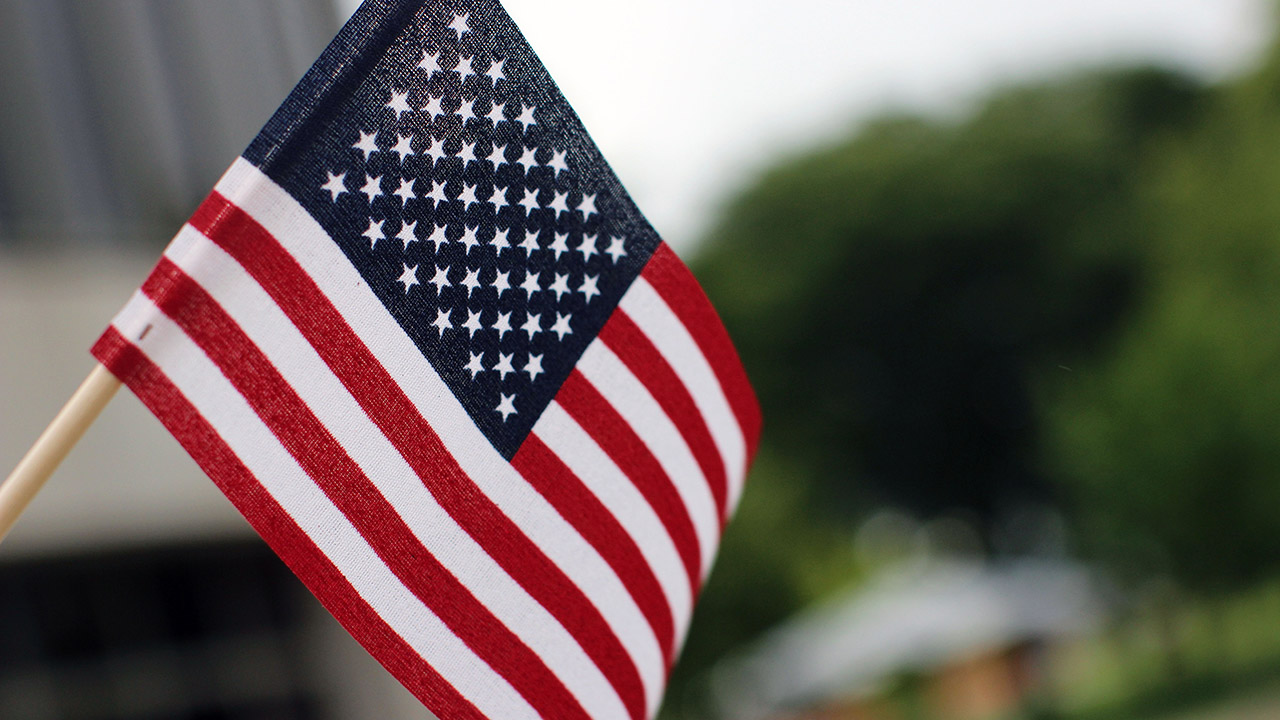 Oakland University has been recognized for excellence in student voter engagement.
At the 2021 ALL IN Challenge Awards Ceremony held to recognize colleges and universities committed to increasing college student voting rates, Oakland University received a Gold Seal for achieving a student rate between 70 percent and 79 percent in the 2020 elections. A full list of seal awardees can be viewed here.

"This recognition speaks to and recognizes the engagement that our students have in the democratic process," said Dr. David Dulio, professor of political science and director of the Center for Civic Engagement at Oakland University.

"The Center for Civic Engagement and our partners, including all levels of the OU administration as well as the OU Student Congress, work to provide students with the resources they need to become active participants in the electoral process."

Student participation in elections has increased from the 2016 presidential election to the recent 2020 presidential election. According to the National Study of Learning, Voting, and Engagement, an initiative of Tufts University's Institute for Democracy & Higher Education, voter turnout at the more than 1,200 institutions participating in the study increased by 14 points from 52 percent to 66 percent.

During the 2020 election cycle, Oakland University's election engagement efforts included:

• Holding a student-only presidential caucus that gave students what presidential caucuses can be like;

• Hosting a Macomb County-focused event with Dr. Stan Greenberg who has studied elections in Macomb for decades and coined the term "Reagan Democrats;"

• Holding discussions with OU faculty experts about the electoral process; and

• Working with partners to get students registered to vote including featuring a voter registration and absentee ballot public service announcement that was created by students in the Film Studies and Production program.

"We are excited to honor Oakland University with an ALL IN Challenge Gold Seal in recognition of their intentional efforts to increase democratic engagement and full student voter participation," said Jennifer Domagal-Goldman, executive director of the ALL IN Campus Democracy Challenge. "Institutions like Oakland University are fostering civic-mindedness and institutionalizing nonpartisan democratic engagement efforts that are resulting in the incredible student voter turnout rates that we've seen across the country."

The  ALL IN Campus Democracy Challenge is a nonpartisan, national initiative recognizing and supporting campuses as they work to increase nonpartisan democratic engagement and full student voter participation. ALL IN encourages higher education institutions to help students form the habits of active and informed citizenship, and make democratic participation a core value on their campus.

More than 840 campuses across all 50 states and the District of Columbia that collectively enroll more than 9.2 million students have joined ALL IN since its launch in 2016.