Oakland Community College (OCC) and Oakland University (OU) signed a new transfer articulation agreement that will provide OCC students who earn a Pre-Engineering associate degree an easier transfer to OU to earn a bachelor of science in Engineering.
OCC students who complete the associate degree in Pre-Engineering can earn a bachelor of science degree at OU in Computer Engineering, Electrical Engineering, Industrial and Systems Engineering or Mechanical Engineering.
OU President Ora Hirsch Pescovitz said this articulation agreement for Engineering is designed to help OCC students have a smooth transition to OU while minimizing credit loss and be able to continue their pursuit of a bachelor's degree close to home.
"Today's engineering agreement builds on our dynamic relationship with OCC, a partnership that facilitates students' transition toward the completion of a bachelor degree," said OU President Ora Hirsch Pescovitz. "We are extremely proud of our work with OCC, and believe we are creating a model of cooperation that further develops the regional talent pipeline, and leads to building the Michigan economy."
In addition to the new Engineering agreement, OCC and OU also have transfer agreements covering a number of OCC academic degree programs that allows transfer students a smoother pathway to earn an OU bachelor's degree in Applied Health Science - Radiology Technology Leadership, Interdisciplinary Studies, Graphic Design and Human Resource Development.
"Oakland University is one of the top transfer destinations for our students, and we have a number of articulation agreements with OU to make it easier for our students to earn a bachelor's degree in a cost-effective and timely manner," said OCC Chancellor Peter Provenzano.  "We look forward to our continued partnership to add even more transfer agreements in the future to help our students reach their academic goals."
The OCC-OU Engineering transfer agreement runs through Oct. 31, 2028.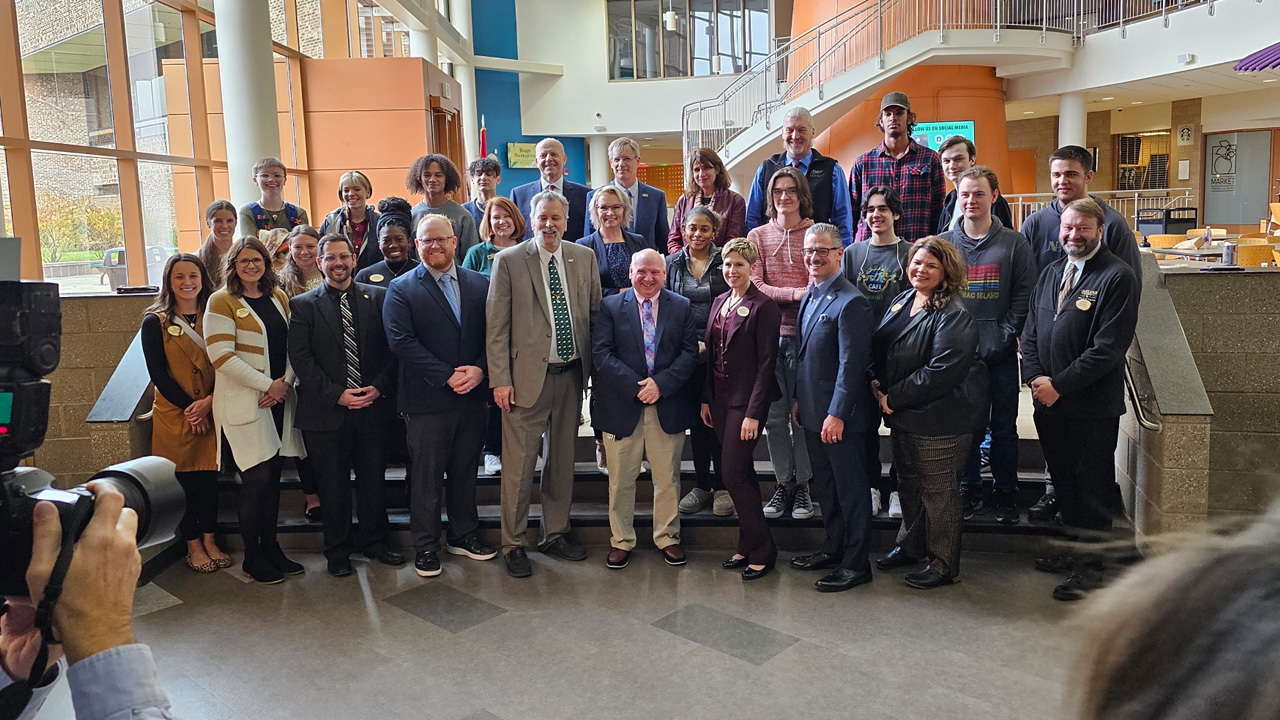 A large group of representatives from Oakland University and Oakland Community College, along with some students who will benefit from the new transfer agreement, gathered at Oakland Community College in Auburn Hills on November 7, 2023 for the official signing ceremony.