Meadow Brook Hall will liven up the dreary winter months with a series of engaging tours, events and entertainment. Located in Rochester on the campus of Oakland University, activities at the estate include the immersive Downton Abbey-inspired Servant's Life Tour, a delicious afternoon with Downton Days Tea, Talk & Tour, an intimate exploration of the historic mansion by night with after-dark Flashlight Tours, and an evening of romance for two with the Valentine's Dinner.


Explore the secret lives of the downstairs staff with Meadow Brook Hall's Downton Abbey-inspired Servant's Life tour on weekends in February. The immersive tour takes visitors behind-the-scenes to experience life as it was lived in the "downstairs" of Meadow Brook Hall (Michigan's own Downton Abbey) when the head housekeeper invites them to be part of the staff. The tour runs from 11:30-1 p.m. or 1:30-3 p.m. on select weekends in February and March. Tickets are $45 per person at meadowbrookhall.org/servantslife.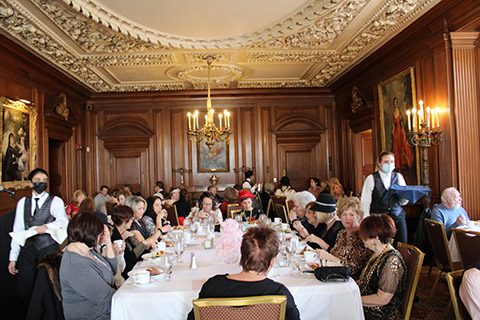 Set in Meadow Brook's exquisite Christopher Wren Dining room, the elegant Downton Days Tea, Talk & Tour event will showcase the customs and etiquette in the time of Downton Abbey, including all that went into entertaining royalty. Presented by Barbara Gulley, owner of Barb's Tea Service, a tea education business in southeastern Michigan, and author of several books on the history and art of tea. The afternoon includes the guided Servants' Life Tour and guests are encouraged to wear Downton Abbey-inspired attire for this event. The event is set for 1-3:30 p.m. on Thursday, Feb. 23. Tickets are $65 per person at meadowbrookhall.org/downtontea.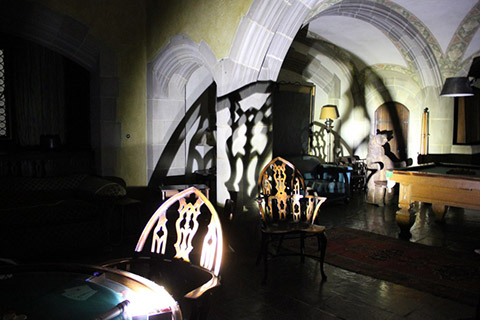 See Meadow Brook in a new light as its hidden details and exquisite craftsmanship are illuminated with after-dark Flashlight Tours. Docents will go behind ropes, under tables and inside cabinets to highlight the secret spaces often missed in the daylight. From a domed ceiling painted with constellations to the glow of illuminated jade, guests will enjoy new sights and stories. This is a unique and intimate experience, with only 10 guests per tour. Three tours run select Thursday evenings in February and March. Tickets are $30 per person at meadowbrookhall.org/flashlight.


Treat your sweetheart to the most romantic evening this Valentine's Day at the Great Estate. The experience begins with a romantic candlelight cocktail and hors d'oeuvres reception with live music and the chance to explore The Hall through self-guided touring. Each couple will then enjoy a delectable three course dinner at a private table for two, with wine service and a decadent dessert. The event is set for 6:30-10 p.m. on Tuesday, Feb. 14. Tickets are $125 per person and must be booked in advance at meadowbrookhall.org/valentinesdinner.

Meadow Brook hosts an engaging variety of events for the community throughout the year, from family friendly experiences to date nights and beyond. For more information about events at Meadow Brook, visit meadowbrookhall.org/events.

Guided and Self-Guided Tours will also return in February. Learn the incredible story of the Dodge and Wilson families and marvel at the grand spaces and beautiful details that make Meadow Brook unique. Tours are available Fridays through Sundays. Visit meadowbrookhall.org/tours for details and to book tickets!

Meadow Brook Hall is fully self-supporting, relying on special events for the preservation and interpretation of this National Historic Landmark. For more information, call (248) 364-6200 or visit meadowbrookhall.org.

About Meadow Brook Hall

Meadow Brook Hall is the historic home built by one of the automotive aristocracy's most remarkable women, Matilda Dodge Wilson, widow of auto pioneer John Dodge, and her second husband, Alfred Wilson. Constructed between 1926 and 1929, Meadow Brook Hall represents one of the finest examples of Tudor-revival style architecture in America, and is especially renowned for its superb craftsmanship, architectural detailing and grand scale of 88,000 square-feet. It was the center of a country estate that included 1,400 acres, numerous farm buildings, recreational facilities, several residences and formal gardens. Named a National Historic Landmark in 2012, Meadow Brook Hall strives to preserve and interpret its architecture, landscape, and fine and decorative art so that visitors may be entertained, educated and inspired by history. Meadow Brook Hall is located in Rochester, Mich. on the campus of Oakland University.