Oakland University President
George W. Hynd.
Looking around this September during Oakland University's Homecoming and Reunion weekend, I couldn't help but be proud of what I saw. Alumni, freshmen and multi- generational Pioneer and Golden Grizzly families alike gathered to reminisce, to cheer on our NCAA Division I sports teams, to stroll around our ever-developing "Keep Michigan Beautiful" award-winning campus, and above all, to take pride in calling Oakland University home.
As the No. 1 top-ranked school in Oakland, Macomb and Wayne Counties and fourth-ranked public college in Michigan, according to Forbes magazine's 2016 "America's Top Colleges" list, we continue to grow not only as a metropolitan university, but as a public doctoral research institution with a global perspective. We pride ourselves in engaging students in distinctive educational experiences and opportunities that extend beyond the classroom, promoting a diverse and inclusive environment to grow and learn — a home.
I am thrilled to say that this fall, Oakland University has continued to promote this diverse and inclusive environment, continuing to foster a supportive home for students and the community. With a student veteran population of over 300, we are excited to be among a select group of colleges and universities in Michigan with a gold-level ranking on the Michigan Veterans Affairs Agency's list of "Veteran-Friendly Schools," which recognizes institutions of higher learning for their dedication to student veterans and dependents.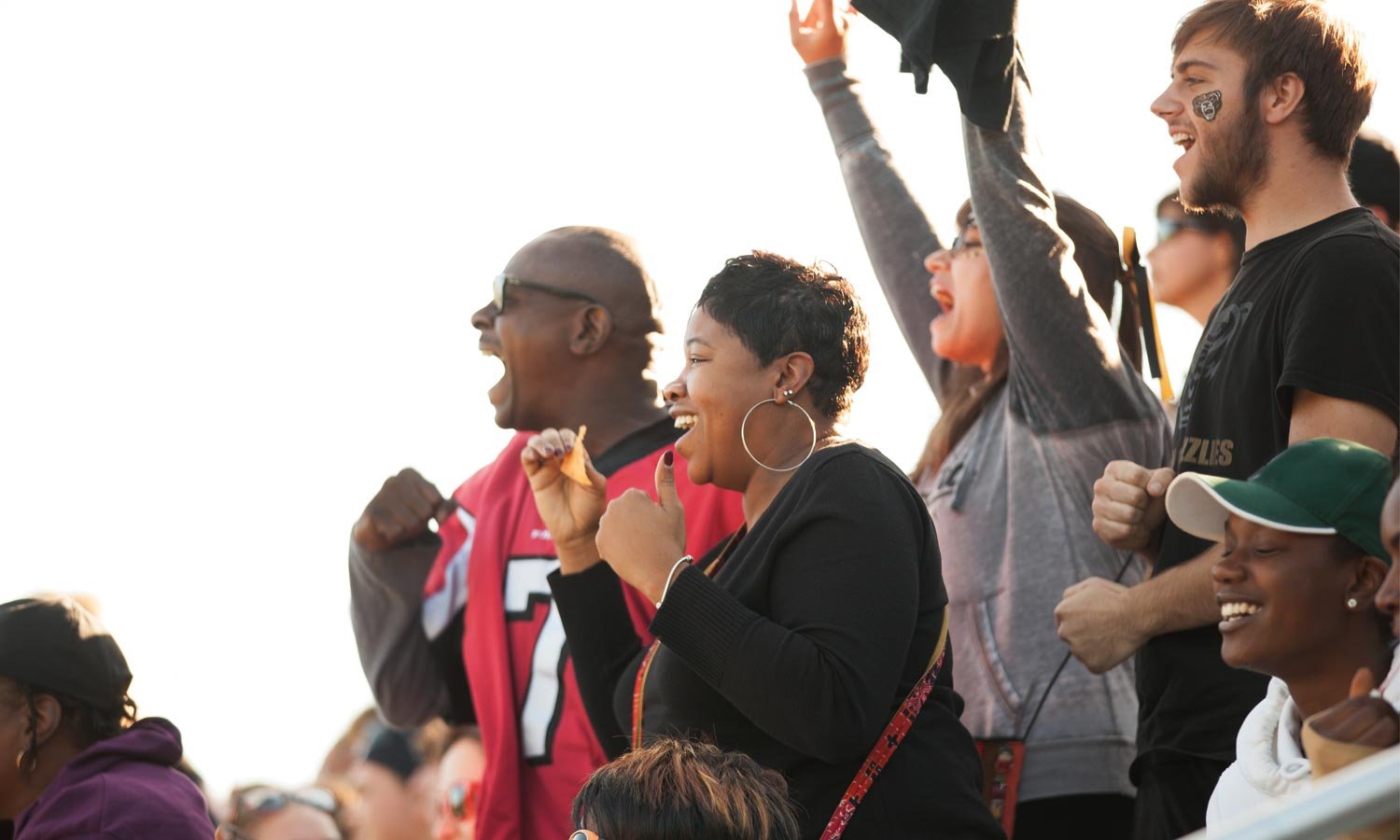 Additionally, we have continued to support our campus LGBTQIA+ community and launched an "Out on Campus" initiative, aimed a celebrating OU's commitment to diversity and educating individuals on the importance of creating an atmosphere of inclusion.
With demand for on-campus housing at record levels, we broke ground this summer on the 750-bed Southern Student Housing Complex on the south side of campus. Built to meet LEED gold standards, the 220,000 square foot space will include a 600-seat dining hall, classroom and meeting spaces as well as living quarters.
We also welcomed over 400 freshmen to the Honors College this fall — a school record and 30 percent larger than last year's incoming class. Their academic profile is strong: the group boasts 160 Presidential Scholars — students who achieved at least a 3.9 GPA and an ACT score of 31 or above while in high school — a 25 percent increase over last year.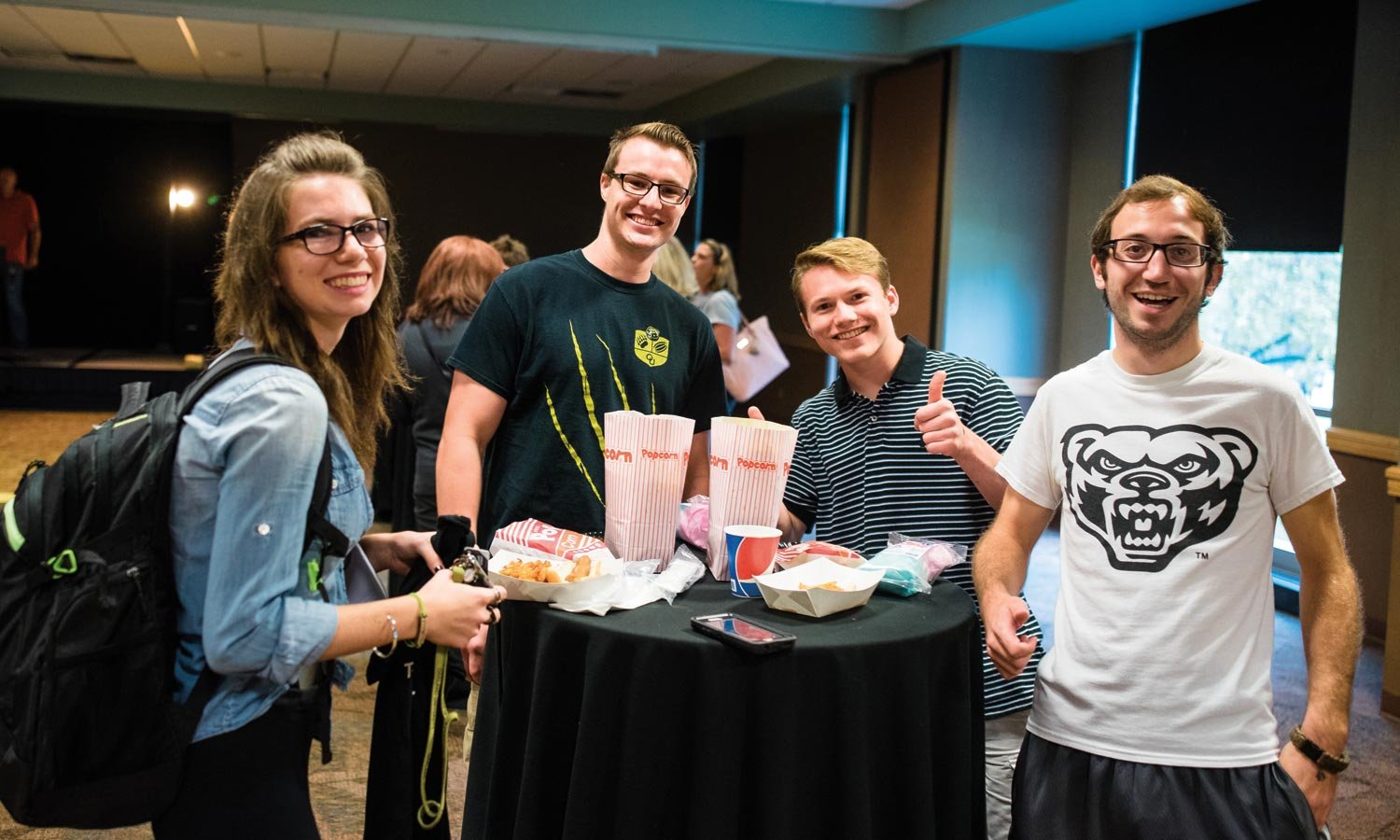 Our School of Business Administration continues to receive national recognition and has been named one of "The Best 295 Business Schools" by The Princeton Review, and has been dubbed one of the "Best Grad Schools" for part-time MBA programs by U.S. News and World Report.
As an institution committed to providing a global perspective, this summer, our students travelled to Israel to use a one-of-a-kind mapping drone for archaeological work, China to learn at the China Foreign Affairs University, Toronto for film students to get a first-hand look at the Toronto International Film Festival, and California, where political science major Jana Al-Jarrah served as a delegate in the first-ever College Debate 2016.
Furthering our commitment to civic engagement, we have continued to promote and grow our partnerships with the City of Pontiac, and the nationally recognized "Youth Emergency Outreach Initiative" in Macomb County
Going into our third year of the university's partnership with the Pontiac community, we've continued to see growth, success and increased collaboration between the two, including a tremendous achievement in increased Pontiac schools math test scores thanks to the Pre-Algebra Saturday Academies, taught by Pontiac district instructors and assisted by OU's Pre-College Programs staff. The collaboration provides service learning for OU students, college readiness for Pontiac residents, communications for the City and economic development for the region.
We want OU to be known as a first-choice institution that provides students with access to an exceptional education — both in and out of the classroom — that results in a lifelong return on their investment. I'm so proud to call Oakland University home, and I hope you are, too.
George W. Hynd
President