Office of the Dean
O'Dowd Hall, Room 428
586 Pioneer Drive
Rochester, MI 48309-4482
(location map)
(248) 370-3634

Office Hours:
Monday – Friday: 8:00 a.m. – 5:00 p.m.


OUWB is focused on helping students maximize their academic performance while maintaining a healthy work-life balance.
Academic workshops are offered throughout the school year, ranging from note-taking and test-taking to time management and balance.

The Peer Tutoring Program is another valuable resource offered to OUWB medical students. Tutors are upper-class students who can help clarify course content through group tutoring and one-on-one sessions.

Get assistance with board preparation, USMLE Easy, Exam Master Online and more.
Career
Development

Resources Available M1-M4 years
Student Affairs Career Advisors:
Sandra LaBlance, Ph.D.
Valerie Wherley, Ph.D.
Gabe Dumbrille, M.Ed.
Jennifer Root, 

MA, LPC, NCC

M1 Year Activities
Orientation: AAMC Careers in Medicine Presentation
Student Affairs Sessions: Values and Careers in Medicine Session
Workshop: CV Preparation for Summer Internship
Specialty Information Sessions

M2 Year Activities
Student Affairs Sessions: Exploring Specialties
Specialty Information Sessions

M3 Year Activities
All students assigned a Student Affairs Career Advisor
Students assigned Departmental Career Advisors: Specialty Specific
One-on-one Advising
Specialty Information Sessions
Career Advising Survey - to Review Student Progress
Student Affairs Sessions will cover:
Careers in Medicine Overview: Using the Tool to Research Specialty Options
Writing the Curriculum Vitae
Requesting Letters of Recommendation and Choosing a Specialty
VSLO and planning the M4 year
MSPE and the Residency Application Process
ERAS and the Application Process
Writing your Personal Statement
Residency Interviewing

M4 Year Activities
One-on-one Advising
Mock Interviews
SOAP Advising/Support
PRISM Course will Cover:
Revisiting the Residency Application Process , the MSPE, and the Letters of Recommendation
Interview Refresher, NRMP Registration and Match Day Information
Rank Order Lists, SOAP and Match Day Results
Meet the
Student Affairs Team
Sandra LaBlance, Ph.D.
Associate Dean of Student Affairs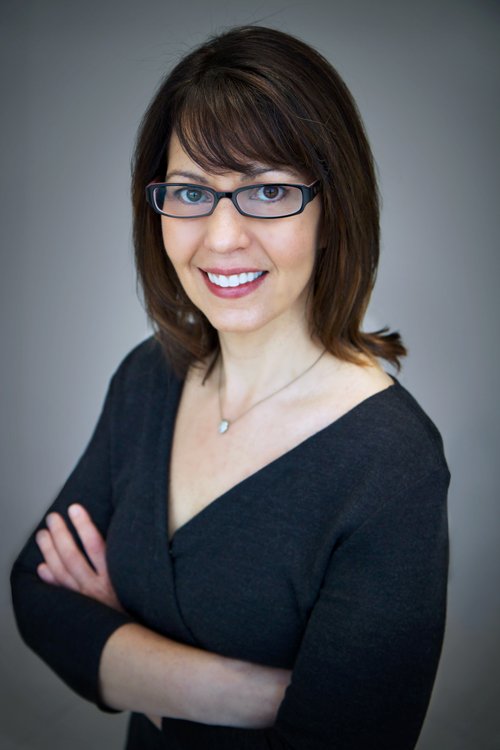 Sandra LaBlance, Ph.D., is the associate dean of student affairs. Dr. LaBlance has more than 20 years of experience in higher education, most recently at Northwestern University Feinberg School of Medicine where she served as director of academic and career counseling followed by three years of post-doctoral research with a focus on the socio-cultural issues that impact the career paths of biomedical scientists. Other research completed by Dr. LaBlance includes work focused on the role of relationships in medical student specialty choice as well as research on learning assistance, learning disabilities and effective pedagogical and learning techniques to support student needs.
Dr. LaBlance works closely with medical students throughout the medical specialty choice process, including residency application, interviewing and the match process. In addition, Dr. LaBlance has experience working with medical students who are interested in improving their study techniques and those seeking guidance in the process of preparing for the USMLE Step 1 and Step 2 board exams.
Valerie Wherley, Ph.D.
Assistant Dean for Student Affairs and Career Development
Valerie Wherley, Ph.D., is the Assistant Dean for Student Affairs and Career Development.  Dr. Wherley has over 15 years of experience in higher education.  Prior to arriving at Oakland University, Dr. Wherley was a Clinical Assistant Professor of Exercise Science in the College of Health Professions at Sacred Heart University.  As a certified exercise physiologist by the American College of Sports Medicine, her research included the implementation of yoga practice to investigate functional communication in children with autism spectrum disorder, application of effective experiential learning models, and creation of interprofessional clinical education programs.  Dr. Wherley worked as a faculty member on the Pre-Health Advisory Committee, where she advised undergraduate pre-med students on course selection, graduate school prerequisites, test preparation, application deadlines, review of personal statements, mock interviews, and committee letter compilations. 
Dr. Wherley will be involved in both Career Development and Academic Support of M1-M4 medical students.  In addition, Dr. Wherley is directly involved in several medical student initiatives, including chairing the Inclusive Environment Committee, being a member of the Diversity & Inclusion Committee, and overseeing Wellness programming. 
Berkley Browne, M.A.
Director of Academic Success
​Berkley Browne is the director of academic success. Ms. Browne holds a Bachelor of Arts degree from Albion College, a Master of Arts degree in Counseling from Ashland Theological Seminary, and a Post-Master's Graduate Certification in Higher Education from Oakland University. Ms. Browne is currently pursuing her Ph.D. in Education with a concentration in Educational Leadership at Oakland University. Her experience working in academic support spans more than 10 years, and she worked with students in k-12 education, undergraduate education, and graduate education before coming to OUWB.
At OUWB Ms. Browne supervises the academic success team and has responsibility for academic support program development for all students. In addition, Ms. Browne supervises the peer tutoring program, provides guidance to students wanting to improve study strategies and learning techniques, works with students interested in support and advising while preparing for USMLE Step 1 and Step 2 exams, and serves as the Disability Support Services liaison for medical students seeking academic accommodations. In addition to partnering with students to achieve their learning goals, Ms. Browne is a contributor to faculty development programming provided by OUWB's Center for Excellence in Medical Education. Her research interests include innovations and best practices in learning assistance for medical students, the influence of social issues on motivation, self-efficacy, and achievement, and the relationship among self-regulation, sense of belonging, and academic success.
Gabe Dumbrille
Director of Student Affairs & Career Development
gndumbri@oakland.edu

Gabe Dumbrille joined OUWB Student Affairs in the fall 2016. He has four years of higher education experience with Oakland University as a student affairs career development and residence life manager. He holds a Master of Arts and a Bachelor of Arts in biology both from Oakland University. Currently, he is pursuing a Master of Education in higher educational leadership with a social justice focus.

Gabe works primarily with M3 and M4 students on specialty choice and residency match. His responsibilities also include managing career development opportunities for student organizations, and providing support for the student affairs department at Beaumont Hospital, Royal Oak.
Toni LeGrande
Administrative Coordinator
Toni LeGrande is a Certified Meeting Professional with more than seven years of experience in higher education student services. She holds an MBA from the University of Phoenix and completed her bachelor's degree in Business Management at the Orlando, Florida campus. Her unique background also includes customer service training from Walt Disney World and six years planning and executing a variety of special events at the Townsend Hotel in Birmingham, Mich.
As the administrative coordinator for OUWB, Toni's primary focus is planning special events such as the White Coat Ceremony and the induction dinner for the Alpha Omega Alpha Honor Medical Society. Additionally, Toni is responsible for coordinating OUWB's "Connect" program, which provides social and networking opportunities for the significant others of medical students. 
Katherine Stotts
Student Affairs Coordinator
Katherine joined the OUWB Student Affairs Team in May 2016.  She graduated from Oakland University with a Bachelor of Arts in French Language and Literature in 2010. Before joining  OUWB, Katherine worked for Eastern Oil Company where she served as a Customer Service Representative for OEM/Automotive accounts.
Jennifer Root
Medical School Advisor
Jennifer Root joined the OUWB Student Affairs team in August 2018. She serves as the Medical School Advisor for M1 and M2 students providing academic, career and wellness support. She holds a Bachelor of Arts degree from University of Detroit Mercy and a Master of Arts degree in Counseling from Oakland University. She is currently pursuing the Lean Leadership Graduate Certificate program at Oakland University. Jennifer has six years of professional experience in higher education with a strong focus in career and educational advising.
Julie Rank
Receptionist/Office Assistant
An OU graduate, Julie was employed as a mortgage loan officer for over 15 years. She then sold advertising for four years before transitioning to education in 2012,  combining her love of knowledge and passion for teens and young adults with her professional life. After 5+ years working in a private high school as a communications associate, registrar, and administrative assistant, Julie joined OUWB in January of 2018. She has extensive volunteer experience mentoring and encouraging young people, including service at Wayne County Juvenile Detention Facility, Oakland County Children's Village, Oakland County Mentors Plus Program, and Children's Hospital of Detroit. She also has special training and certification in proofreading and editing. Julie is the Receptionist in the CMSS Suite, greeting and assisting OUWB students, staff, faculty, and visitors and serves as Office Assistant for Student Affairs.
Disability and Support
Services
Oakland University adheres to Section 504 of the Rehabilitation Act of 1973 and the Americans with Disabilities Act of 1990 (ADA) in prohibiting discrimination against any qualified person with a disability.
Contact the Oakland University Office of Disabilities Support Services
Students with specific questions regarding the OUWB policies governing students with disabilities may contact the Oakland University Office of Disabilities Support Services (DSS). 
Phone:
(248) 370-3266
Website
oakland.edu/dss
Location
103A North Foundation Hall 
2200 N. Squirrel Road
Rochester, MI 48309-4401

Students who warrant accommodations based upon the functional effects of a physical or learning disability should adhere to the following procedure.  Please read each of the 9  steps of the procedure thoroughly.  
 
How to Receive Accommodations

Step 1
Student meets with a representative of the OU Office of Disability Support Services (DSS) and provides the following: 


documentation of a disability
request for accommodations

A definitive diagnosis of a disability must be identified in the documentation.  Details regarding the required documentation for each disability can be found at the DSS website: http://www.oakland.edu/dss/

Note: If a student does not have documentation and requires testing, the testing process could take a minimum of six to eight weeks to complete.



Step 2
For entering students, it is best to arrange accommodations prior to orientation.  

Students who do not meet with DSS before classes begin should meet with DSS, with their documentation, as soon as possible ideally a minimum of six weeks before services are required.  

It is the student's responsibility to register with DSS and request accommodations.




Step 3
DSS staff will review the student's supporting documentation to determine sufficiency and eligibility for accommodations.  If additional testing is required, temporary accommodations may be granted while documentation is completed.



Step 4
DSS staff will complete and sign the Faculty Notification Letter.  The student will be asked to sign the letter indicating agreement with suggested accommodations and understanding of his or her responsibility. 
a. Prior to the start of each academic year, students must obtain a new, updated Faculty Notification Letter from DSS and give a copy of this letter to the OUWB Director of Academic Success. 


b. The Faculty Notification Letter will not be part of the academic record of the student and will be shared only on a need-to-know basis.

Step 5
Give a copy of the student's notification letter to the OUWB Director of Academic Success.

Two copies of the notification letter will be given to the student: one for the student and one for the student to give to the OUWB Director of Academic Success. The DSS Office will retain a copy of all records and meeting notes. 



Step 6
The student is to schedule an appointment with the OUWB Director of Academic Success to submit a copy of the Faculty Notification Letter and discuss how accommodations will be facilitated. Failure to meet this requirement will release the OUWB School of Medicine and DSS from the responsibility of providing accommodations.



Step 7
The OUWB Director of Academic Success will review the letter, determine appropriateness of all requests based on School of Medicine requirements, and discuss concerns with the student and/or call DSS when appropriate.



Step 8 
The OUWB Director of Academic Success, in collaboration with the M1, M2 and M3/M4 Curriculum Coordinators, will coordinate the provision of accommodations. 



Step 9
A special situation arises with the NBME subject or comprehensive examinations. Since these examinations need to be ordered well in advance of the test date, students who are requesting to take an NBME examination under special accommodations should complete the Alternative Testing Sign-up Sheet at least FOUR WEEKS prior to the date the exam is to be administered.