Thursday, Jun 30, 2016
OUWB welcomes a new class of residents to Beaumont Health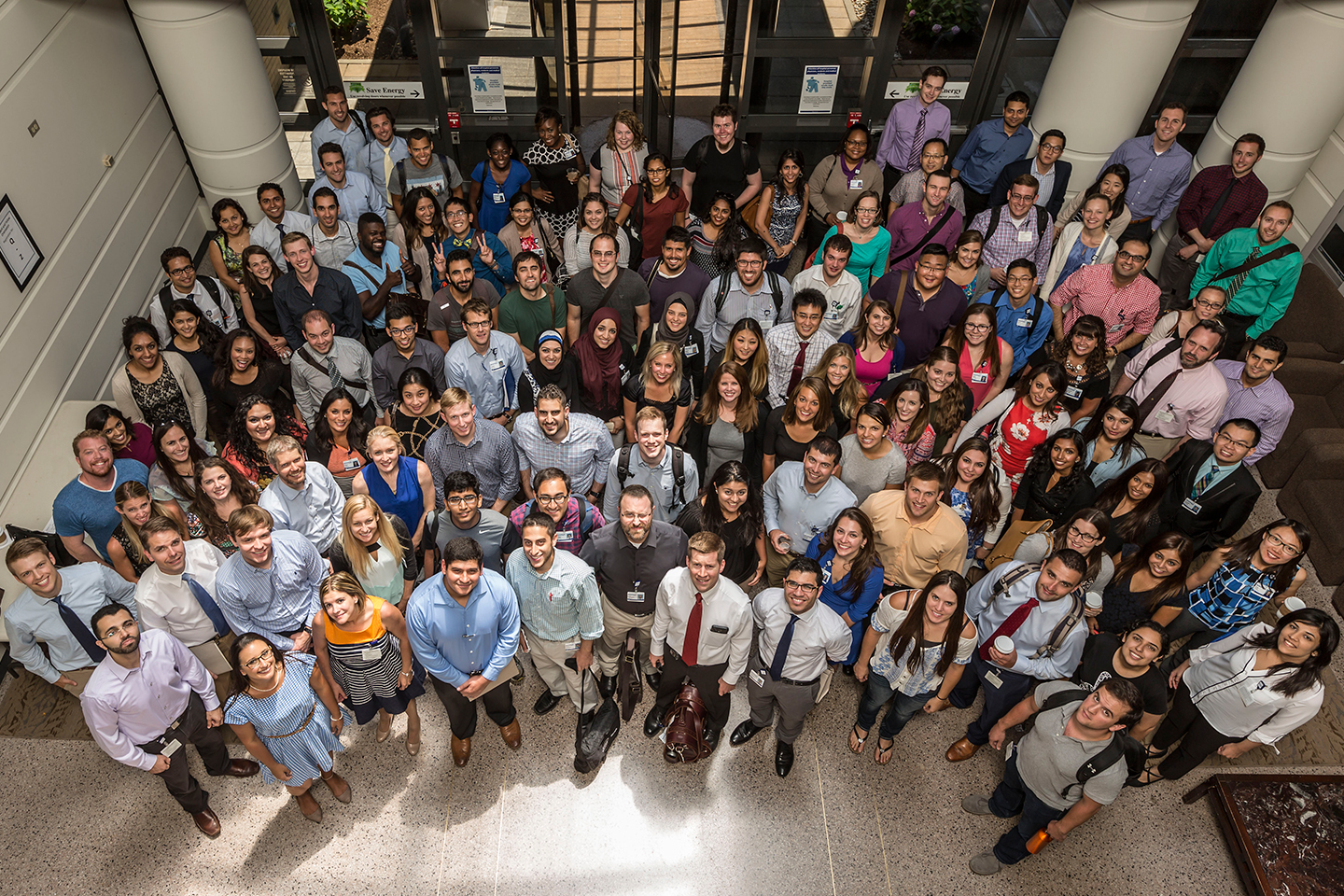 Seven graduates from the OUWB Class of 2016 begin their residencies at Beaumont Health this month. The OUWB alumni include Doctors Amir Al-Hadidi (general surgery), Andrew Koo (obstetrics-gynecology), Samantha Kramer (urology), Kaitlin Liroff (internal medicine), Christienne Shams (transitional year), Edward Sutherland (radiology-diagnostic) and Joe Vercellone (internal medicine).
A new class of more than 140 residents and fellows is beginning training at Beaumont Royal Oak, Beaumont Troy, and Beaumont Grosse Pointe. According to Jeffrey Devries, M.D., MPH who is Associate Dean for Graduate Medical Education at OUWB and Director of Graduate Medical Education at Beaumont, the incoming residents and fellows will be training in 40 fully accredited programs. The new residents and fellows come from 13 different countries, and from 28 medical schools from across the United States.
Residents will work at Beaumont Health interacting with a diverse patient population while learning their area of expertise from dedicated Beaumont physicians. For approximately three to six years, they will prepare for their primary medical profession with a rigorous curriculum that includes lectures, grand rounds, basic science conferences, clinical conferences and innovative research.