Tuesday, Mar 29, 2016
D&I Director Receives Leadership Award from National Organization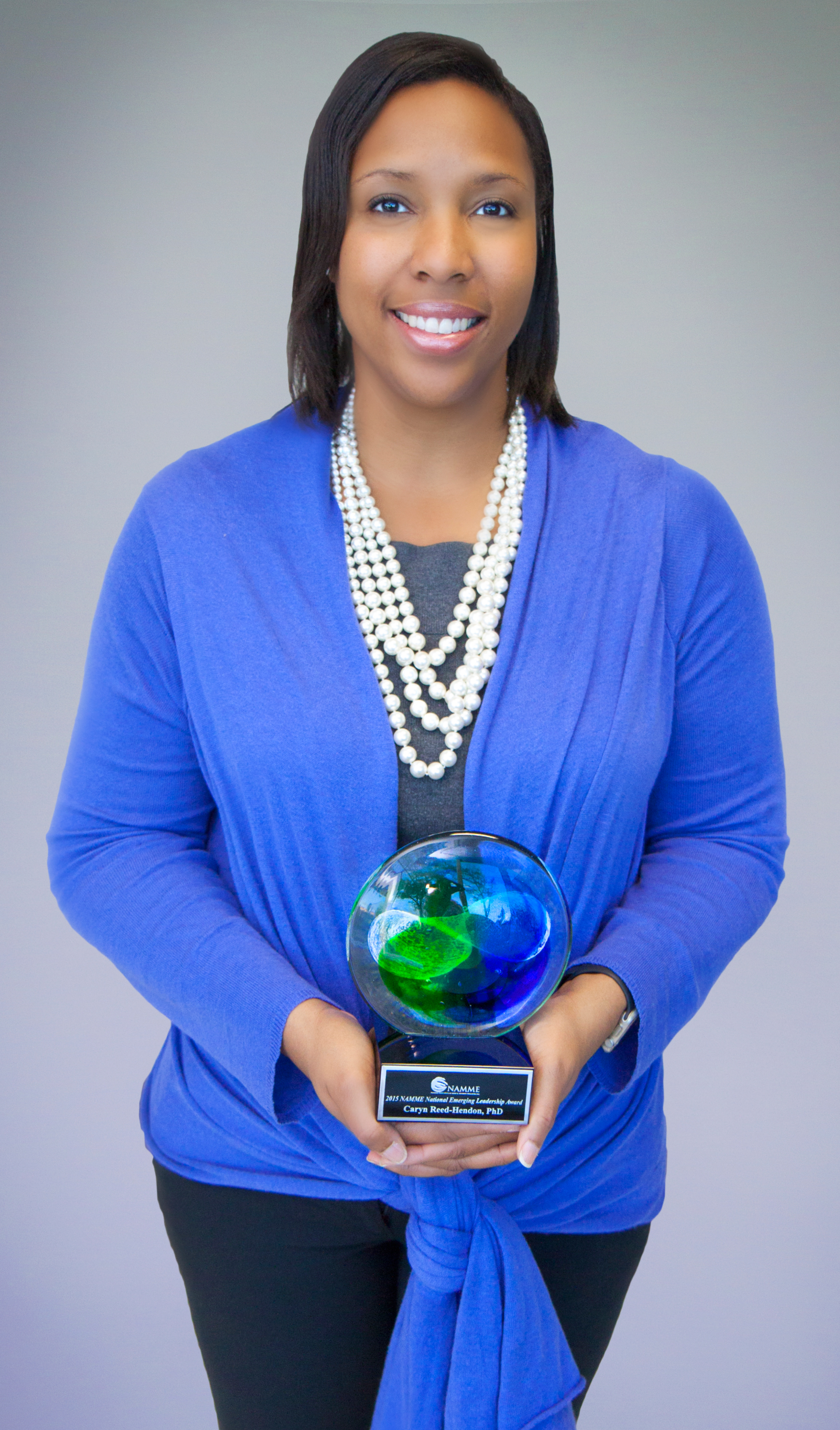 Caryn Reed-Hendon
Caryn Reed-Hendon, director of Diversity and Inclusion, received the National Emerging Leader Award from the National Association of Medical Minority Educators (NAMME) at the association's national conference.
"Receiving this award is a huge honor and unexpected, it tells me that all the work that I have been doing with NAMME over the past few years did not go unnoticed," said Reed-Hendon. "It also tells me that my work within the organization has only just begun as we prepare ourselves for this year's initiatives."  
Specifically, Reed-Hendon has served as the national technology chair as well as the central region communications chair. Both roles included extensive work in branding NAMME and the central region for its web and social media presence. Her upcoming initiatives include increasing the areas of professional development, talent and outreach.
"It is with tremendous pride that I congratulate Caryn on receiving this much-deserved honor. It is no surprise that she is the recipient of the Emerging Leader Award. Her steadfast leadership guides the OUWB Diversity and Inclusion team toward its goals. Her professionalism inspires the team to strive for success," said Linda Gillum, Ph.D., associate dean for Academic and Faculty Affairs.
Roughly 150 people attended the conference in Louisville where Reed-Hendon accepted the honor at the awards ceremony.
NAMME was established in 1975 by a group of educators concerned about the shortage of minority health care providers. It is dedicated to developing and sustaining productive relationships as well as action-oriented programs among national, state and community stakeholders working to ensure racial and ethnic diversity in all of the health professions.