Wednesday, Sep 12, 2018
Outstanding Student Award recipients selected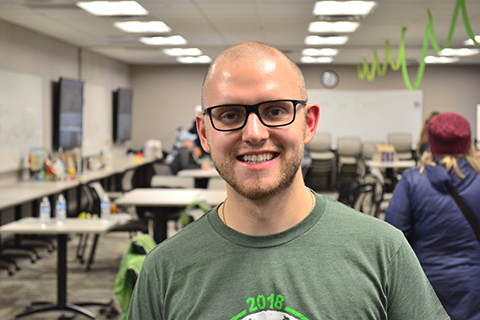 Outstanding Student Awardee Mike Maywood, Class of 2021
At the close of each academic year, three rising M2 and three rising M3 students are selected as recipients of the M1 and M2 Outstanding Student Awards. Each one receives a $1,000 scholarship, which is applied to his or her financial aid package for the next academic year.

The students selected at the end of last year include current M2s Mike Maywood, Jessica Barnes and Nikhil Mankuzhy, and current M3s Catherine Gilligan, Allyson Dimagno and Dalton Blood.

"I am humbled by this recognition because I am reminded daily how much of a privilege it is to be in the Class of 2021, surrounded by such brilliant peers," Maywood says. "It helps validate the immense amount of work and learning that I put into the previous year."

The effort exhibited by Maywood during his first year of medical school was not only academic, but also extracurricular. He was involved with many activities, both athletic like intramural soccer and volleyball and career-oriented with interest groups that align with his career aspirations. "It's so important to try and get away from the studying and stress and keep your body healthy while also spending time with classmates in a non-academic setting," he says.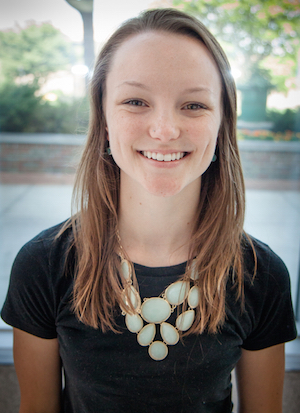 Outstanding Student Awardee Catherine Gilligan, Class of 2020
In fact, his biggest piece of advice for incoming students hoping to be as successful during their first years is to avoid over-studying. "This often comes at the expense of sleep and the personal hobbies that define who we are," he says. "It's important to give studying your full attention, but taking time to work out or call friends and family can be crucial in staying grounded and making the time you do spend studying more meaningful."

According to Chair of OUWB Committee on Student Awards Keith Engwall, the committee considers several factors when reviewing applications including course director nominations, academic record and demonstration of OUWB's core values.

Gilligan has more than two years of medical school under her belt, and she also emphasizes balance in the life of a medical school. She achieves this balance by approaching studying in an organized and systematic way.

"During my second year, I was able to incorporate a standardized system for how I studied in each organ system," she says. "I made sure to do as many practice questions as possible, and I used flashcards pretty religiously to nail down details." This keen organization helps her manage her stress levels.

Gilligan, shocked and excited to have received an award given to students hand-selected by faculty members, is involved with Family Medicine Interest Group and Medical Students for Choice, which she co-founded as an expression of her passion for women's health.

Winners will be recognized for these awards at the Honors Convocation in the year of their graduations.