Monday, Jan 02, 2017
Take 5 with Roberto Rinaldi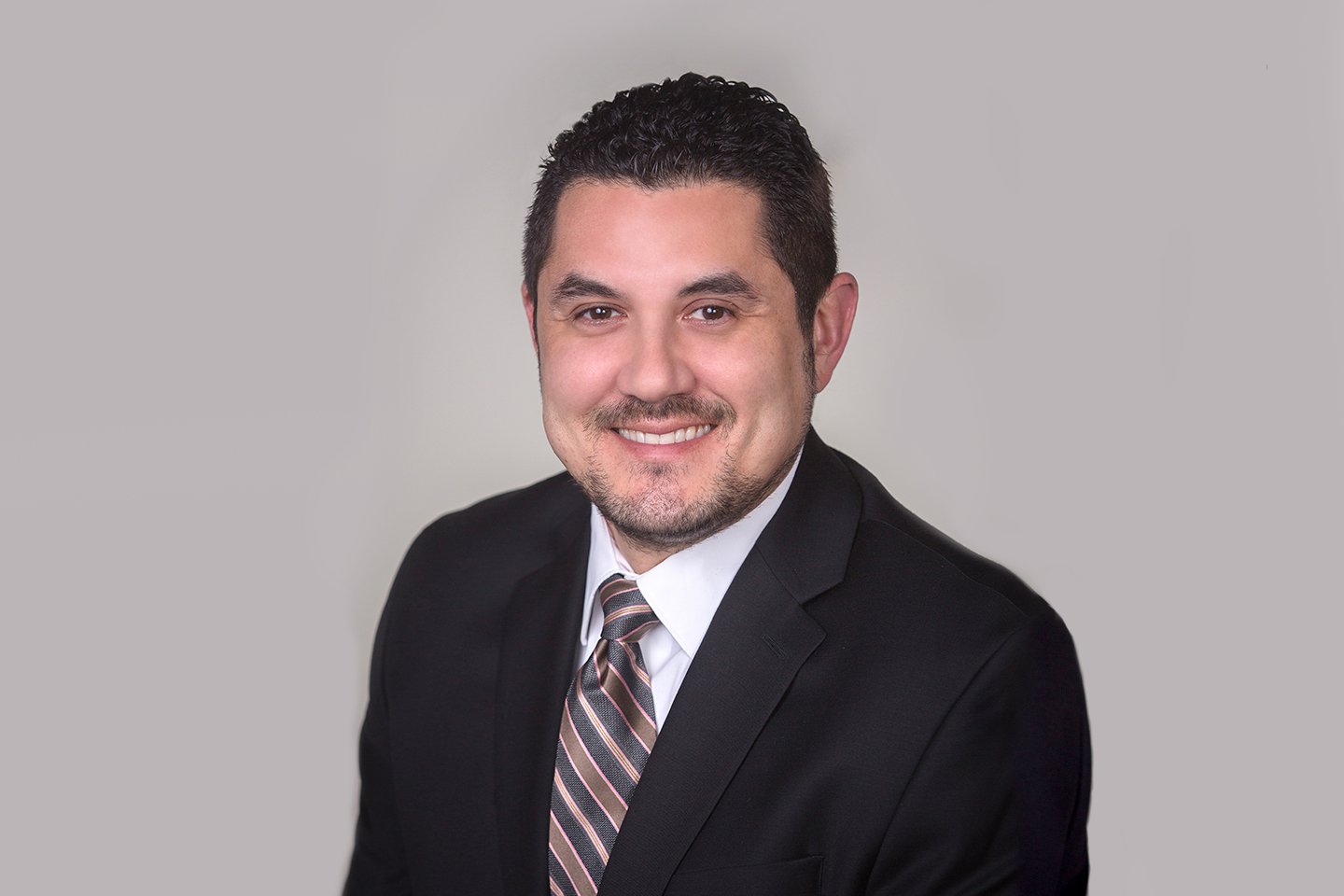 As a way to learn more about the diverse educators who share their expertise with our medical school students, OUWB presents a special interview series called "Take 5." Let us know what you think.
Assistant Professor Roberto Rinaldi, Ph.D., T.L.L.P., assistant professor of Biomedical Sciences teaches behavioral science in the biomedical sciences department at Oakland University William Beaumont School of Medicine. Before joining OUWB in September, Roberto was a research associate at Wayne State University, where he studied advocacy and access for minority mental health and developmental disabilities, and he was a lecturer at the University of Michigan. Roberto's research focuses on promoting positive development among adolescents and emerging adults from disadvantaged and ethnic or racial minority backgrounds, and finding pathways to university and community collaborations that will provide services to students, as well as educational and training opportunities.
Did you have a defining moment that made you think you wanted to go into medicine?
I lived in Puerto Rico where there were not a lot of opportunities so I joined the military very early, at 17 years old. I was sent to Iraq after Desert Storm at the end of 1994. I was young, I couldn't vote and I was sitting in the middle of the desert and it made me think of our identities and what I wanted my identity to be. I was a surgical nurse — 14 years in the military and in civilian life — and I was on call one Super Bowl weekend; I was doing my pre-op on the patient who said, "Please let me wake up for the Super Bowl tomorrow," and he passed on the table. I quit my job that Monday. I thought to myself: There are other ways I can help people. That's why I went back to school for psychology. I was looking at identity and human development. And then, I wanted to teach a different perspective. Psychology isn't necessarily what's taught in medical school and this was an opportunity to contribute to a different model.
What do you enjoy most about your job?
Students. I absolutely love the students. I love the interaction. I love the "aha" moments — when you look in the crowd and that one student puts on the "aha" face that they got it. That's the rewarding thing that I do. And I'm teaching something that they are probably not used to, but that they might need every day.
Because you work with young people, any thoughts on generations working together?
There are two perspectives on that. One would be that a generational gap doesn't exist from a developmental standpoint. And the other is that things are happening. It's no longer called young adulthood; it's emerging adulthood.  We have the opportunity for continued exploration, continued commitment to do things we were able to do as adolescents and to do things we weren't able to do in that process. We have to admit there is a difference in our environment and that kids nowadays are adapting to that environment and they're being influenced by their own.
I just created a class on emerging adulthood and it will focus on how important some of these things are going to be to your practice. On one hand, it's a label and on another we have to admit there are different environmental pressures. It provides a positive opportunity to better understand emerging adulthood and to understand the negative pressure. Starting these interventions to help them through this process will promote positive psychology. Promoting strengths automatically reduces the risks without even addressing them. It goes away from the intervention-prevention model. That's kind of old school. Let's promote these strengths we all have. If we have a change of framework, we'll have different outcomes.
Did anything in particular about OUWB — for example, its mission — resonate with you?
For me, it was the inclusiveness and diversity. I think it's important for everybody to see and experience different people and different thoughts. I think that's what learning is all about and without that I don't know how much learning you have.
I love Oakland University. I like the aura about it. I've wanted to work here. I think the school of medicine is pretty diverse. I like the vision and that people here actually live it and believe it and it's not just talk. And I think they're open for new people, for me coming in and talking about different things and being open to it.
What do you look forward to the most when you come to work?
I'm starting to do a lot of my community research. How do we get out in the community? How do we get these outreach connections? We're starting a collaborative with Avondale's alternative high school. We have some diverse medical students. For these alternative high school students to see that these individuals from different backgrounds can be doctors is important. It allows them to explore. They're not necessarily stuck. There are different alternatives to being a drug dealer. Medical students, nursing students, and psychology students are able to show them there are alternatives to doing that.
What is something many people don't know about you?
I am a professionally trained dancer, believe it or not, and nobody here knows. Ballroom style would be my major focus: the waltz, Spanish salsa and merengue, dances like that. My side job in the military in San Antonio in the barracks was to teach dancing.
If you grew up in Puerto Rico, Michigan winters must seem awfully cold.…
My dad was in the army so I've lived in Puerto Rico, Panama, Peru and Costa Rica. I was there the night of the invasion in Panama, 1989, as a kid.
My wife's from Windsor so we moved up here to be closer to family. I like it here. The cold is a minor inconvenience for all the good stuff. I love the outdoors, RVing and camping with the kids.
With the New Year upon us, do you have any advice for folks to get the year off right? Do you have any New Year's resolutions?
No. For me it's always about positivity and focusing on the positive and on what's important to us. It's really about focusing on strengths.