Wednesday, Oct 23, 2019
Oakland Symphony Orchestra to present special Saturday performance on Nov. 2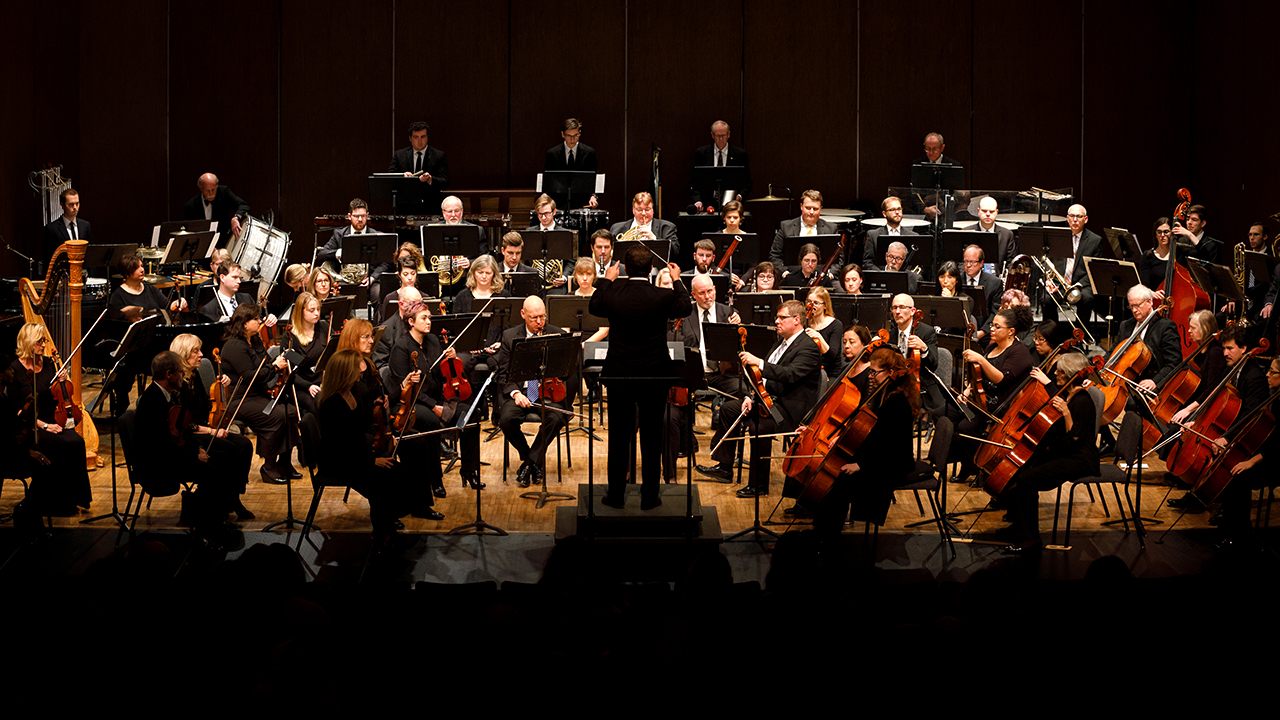 The Oakland Symphony Orchestra will perform Nov. 2.
For the first time in more than a decade, the Oakland Symphony Orchestra will present a concert on a Saturday evening during a special performance at 8 p.m. on Nov. 2 in Varner Recital Hall.

The program for the evening will feature the exciting Le carnival romain, Op. 9 by Hector Berlioz and Rainbow Body by Christopher Theofanides.

"The title Rainbow Body comes from the Tibetan Buddhist belief that when an enlightened being dies physically, his or her body is absorbed directly back into the universe as energy, as light," said Dr. Gregory Cunningham, conductor. "To the composer, this important belief also seemed to be a perfect metaphor for (Hildegard von Bingen's) music, which Theofanidis describes as 'a very intimate communication with the divine.'"

The concert will conclude with a monumental performance of Symphony No. 10 in E minor, Op. 93 by Dmitri Shostakovich.

"Completed in the months following Stalin's death in 1953, Shostakovich's 'Symphony No. 10' stands as one of his most critically acclaimed and often performed symphonies," Cunningham said.

"Traversing a dark and brooding first movement, a cruel and almost inhuman scherzo, which Shostakovich later described as a musical depiction in Stalin himself, an enigmatic and biting third, to the rousing and memorable final movement, this 20th century tour de force symphony showcases the exceptional artistry of many of the principal players within the Oakland Symphony."

Tickets are $22 for the general public and $12 for students, and can be purchased online at etix.com.

For more information, visit www.oakland.edu/smtd.