This summer, Dr. Kenneth Kroesche celebrated teaching 20 years at Oakland University with alumni from the Oakland University Low Brass Studio.

Teri Hansen (visiting assistant professor of musical theatre)  performed with Lisa Reagan (accompanied by a 14-piece ensemble) under the direction of Jamshied Sharifi (2018 Tony Award for Best Orchestrations, THE BAND'S VISIT) in a live/invitation-only album preview concert on July 20. The performance took place at the newly restored and refurbished Freede Little Theatre, built in 1937 as part of the Oklahoma City Civic Center.


Hansen also performed in "Behind the Mask" with the Danville Symphony Orchestra on Oct. 14 in the Dick Van Dyke Auditorium at Danville High School. This event featured songs by Sir Andrew Lloyd Webber and other musical theatre favorites sung by the stars of Broadway, including Teri Hansen (Camelot, Showboat, Sound of Music), Kanisha Feliciano (Phantom of the Opera, West Side Story), and Destan Owns (Rent, Chicago).


Dr. Cornelia Sommer joined the OU woodwind faculty as its newest Detroit Symphony Artist Affiliate faculty member in Applied Bassoon. Dr. Sommer is the newly appointed second bassoonist of the Detroit Symphony Orchestra, following her most recent tenure with the Boston Symphony. Dr. Sommer holds her DMA in Bassoon Performance from the prestigious Juilliard School of Music in New York City and brings a wealth of experience as a performer and teacher to the Oakland University Music Department.

OU Brass Band's own tuba player and resident desperado, Tarek Murray, performed with the Troopers on August 12 at the DCI Championships in Indianapolis.


The School of Music at Sacramento State School of Music announced the appointment of Dr. James A. Long as its new director of athletic bands. In his new position, Dr. Long will direct the Marching Band, Pep Bands, Winter Percussion Ensemble, and Winter Color Guard. Prior to his appointment at Sacramento State, Long was the director of athletic bands and lecturer of applied tuba at Oakland University. Along with his duties at Oakland, he was in demand throughout Michigan and Ohio as a conductor, marching band technician, and clinician. In addition to his career as a band director, Long is an active tuba and euphonium performer and pedagogue. Long has distinguished himself as a soloist and chamber musician both nationally and internationally: having performed at the 2021 and 2023 International Tuba/Euphonium Conference, received 1st Prize in the North American Brass Band Association's Low Brass Technical Solo Competition, and been a featured soloist at the Butlins Mineworkers Brass Band Championships in the United Kingdom. Long received his Doctor of Musical Arts degree in Tuba Performance from the University of Michigan in Ann Arbor, his Master of Music degree in Euphonium Performance from the University of Cincinnati College-Conservatory of Music, and his Bachelor of Music degree in Euphonium Performance from Oakland University. His teachers and mentors include Fritz Kaenzig, Dr. Kenneth Kroesche, Dr. Robert Benton, Timothy Northcut, and David Zerkel.

Blake Whyte, visiting assistant professor of musical theatre, released a new song on Sept. 1 entitled "Each September" The single is part of a wider 'baby musical' being created by Blake and his partner Deanna Aguinaga-Whyte. The song explores the deep connection between caregiver and child. Producer for the song is Simon James, an alumni of the songwriting program at New York University, Steinhardt. James currently attends the Clive Davis Institute of Recorded Music at NYU.

Esteemed faculty members Marion Hayden and Gayelynn McKinney graced the stage at the Detroit Jazz Festival with their extraordinary musical talents in September.


Dr. Justin Lamb recently joined the OU music faculty as the lecturer of applied percussion. Lamb is an active performer, educator, composer, and arranger from Greenville, South Carolina. Committed to contemporary music and performance, Lamb has premiered several works as a solo and chamber musician, most recently leading a consortium to commission composer and multi-instrumentalist Connor Shafran. Shafran's new work "What I Know" intersects contemporary percussion theatre with modern music technology. Additionally, Lamb can be heard performing on albums "The John Psathas Percussion Project, Vol. 1" and "Matthew Burtner: Six Ecoacoustic Quintet," which were made possible through collaborations with his former teacher Dr. Omar Carmenates. Lamb has taught extensively at middle and high schools in South Carolina and New York, including James F. Byrnes High School, League Academy, and the Eastman Community Music School. Additionally, outside of his work as a concert artist, Lamb has also performed with the World Champion Carolina Crown Drum & Bugle Corps and continues to remain active in the marching arts as an educator and percussion arranger. Lamb holds graduate degrees from the Eastman School of Music, where he was awarded the prestigious Performer's Certificate, the Milton Schlesinger Prize, and the Arts Leadership Certificate. He received his bachelor's degree from Furman University.

Oakland University music alumna Mackenna Greene was featured in the Fall 2023 Alumni Magazine! Read more about Mackenna here.


Mezzo-soprano Katya Powder recently joined the OU music faculty as an applied lecturer of voice. Powder is originally from the suburbs of Detroit, Mich. They received a Bachelor of Music in Vocal Performance and Music Education from Oakland University, and graduated with a Master of Music degree in Vocal Performance from Manhattan School of Music. Since 2005, Powder has been teaching private voice lessons, adjudicating national competitions, hosting master classes, and working as a singer in both Metro-Detroit and New York City. Their students have gone on to have successful careers as performers, composers/songwriters, music producers, recording artists, and social media creators. As a non-binary educator, Powder prides themself in providing a safe environment for students to explore their truest authentic voices through gender-affirming instruction. Powder is a classically trained mezzo-soprano and sings regularly with Detroit Opera – past productions include La Bohème, Faust, Aida, and Ainadamar. Most recently, Powder performed the tenor role of Lil Bat in Susannah with Queer Opera in Portland, a company that employs the use of unconventional casting methods. Past operatic roles include Gianni Schicchi (Zita) and Pénélope (Cléone), both of which received praise in Opera News and The New York Times, respectively. They also sang the world premiere of Margaret Ellen in Bettina Sheppard's opera Stillwaters, a role written specifically for their voice by the composer. Also a concert musician, Powder has performed as the alto soloist in Haydn's Grosse Orgelsolomesse, Schubert's Mass in C, Mozart's Missa Brevis in G, and Handel's Messiah. Powder enjoys performing contemporary music, most notably with New York composer and guitarist Andrew McKenna Lee. They were a lead vocalist with Lee's contemporary group, The Knells, and recorded and released a self-titled album with New Amsterdam Records. The album received wide critical acclaim in The New York Times, "Top 10 Best Overlooked Albums" in The New Yorker, "Best of 2013" in The New Republic, "Top 10 Albums" in Textura Magazine, and Time Out New York's "Critic's Pick". Also a lover of musical theater, Power made their New York City musical theatre debut as Mrs. Gardner in Pride and Prejudice, and was met with rave reviews, most notably by Nite Life Exchange who praised, "…her burnished mezzo-soprano gleamed effortlessly." This upcoming season, Powder looks forward to performing with Detroit Opera in their production of Madame Butterfly. They are thrilled to be joining the voice faculty at Oakland University this fall, and excited for the opportunity to give back to the school that nurtured their love of performing and teaching. Powder currently lives in the Metro Detroit area as a vocalist and educator.


Soprano Nicole Joseph recently joined the OU music faculty as an applied lecturer of voice. Described as an artist with a "sweeping range of emotions" and a "honeyed, effortless voice," Joseph has delighted audiences in a wide range of performances across the country. Highlights of recent seasons include appearances with Detroit Opera in Ragnar Kjartansson's 12-hour marathon piece, Bliss, where she was lauded as a Countess with "leading-lady clarity, timbral variety, and stage presence," as well as Girlfriend #2 in Jeanine Tesori and Tazewell Thompson's Blue, also with Detroit Opera. Joseph has received critical acclaim for many recent opera performances, including Bea (Three Decembers) with Kentucky Opera, and Blanche (Dialogue of the Carmelites) and Magda Sorel (The Consul), with Detroit's Opera MODO, the latter of which earned her recognition with a nomination for the 2019 Wilde Award for Best Opera Performance. As a recitalist and soloist, Joseph has performed frequently with orchestras and chamber festivals across the United States, including acclaimed appearances in Beethoven's Symphony No. 9 with Portland Chamber Orchestra, Barber's Knoxville: Summer of 1915 with Oakland Symphony, and Mahler's Symphony No. 2 with Flint Symphony. An artist with accomplished versatility, and "a voice sweet as fresh water," Joseph had the honor of performing for the nationally televised Aretha Franklin Tribute Concert held at Aretha Franklin Park in Detroit. Joseph also frequently performs as a choral singer and soloist in many highly acclaimed ensembles, such as the Sphinx Organization's EXIGENCE Vocal Ensemble, and Conspirare, with whom she received Grammy recognition as a featured soloist on their 2015 award-winning recording, The Sacred Spirit of Russia. In addition to performing, Joseph has maintained a full private voice studio in the metro-Detroit area. She holds degrees in voice from the University of Michigan (M.M and Specialist Degree) and Pacific Lutheran University (B.M.).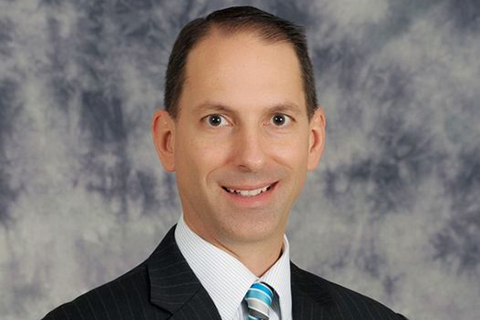 David Visnaw II recently joined the OU music ensemble faculty as the director of the Golden Grizzlies Band. Visnaw, a retired instrumental music director at Anchor Bay High School in New Baltimore, Mich., received a Bachelor of Music Education from Michigan State University, a Master of Educational Leadership from Saginaw Valley State University, and a Master of Music in Wind Conducting from Michigan State University. He has been a performer with area jazz ensembles and community bands, a clinician and adjudicator, and has been a private saxophone instructor for more than 30 years. During his 26 years of teaching instrumental music in the Anchor Bay School District, Visnaw served as the director of the Wind Ensemble, Jazz Ensemble, Marching Band, 9th Grade Bands, and Musical Pit Orchestra at Anchor Bay High School. The Marching and Concert Bands have performed in Toronto, St. Louis, New York and at Walt Disney World in Orlando, Fla., and the school's Wind Ensemble and Jazz Ensemble performed at the annual Michigan Music Conference on multiple occasions. During his tenure, the Anchor Bay High School Jazz Ensemble was recognized as one of the best in the state with numerous performances at the Detroit International Jazz Festival, awards at the CMU Jazz Festival, and consistent First Division ratings at the MSBOA State Jazz Festival. The overall Anchor Bay School District Music Program was recognized as one of the "Best 100 Communities for Music Education in America'' by the American Music Conference in 2006 and the "Award of Distinction" by the American School Band Director's Association in 2015. In 1999, Visnaw was twice recognized for excellence in teaching by receiving the Macomb County "Teacher of the Week" from the Detroit News, and the WDIV High School "Teacher of the Year" Award from the Anchor Bay School District. Visnaw has been a guest conductor of the East Shore Honors Band, an ensemble of gifted high school musicians from Michigan's "Thumb" area, the MSBOA District XVI High School Honors Band, and the Bowling Green State University High School Honors Band. He has also served as vice president of Marching Band as well as Band & Orchestra Activities for the MSBOA District XVI. In 2003, Visnaw was honored by being inducted as a member into the American School Band Directors Association (ASBDA) and was the District XVI Teacher of the Year for the 2008-2009 school year.


Sam Transleau recently joined the theatre faculty as visiting assistant professor of design and production. Transleau received an MFA in Scene Design and Scenic Art from the University of Idaho and a BFA in Scene Design from Florida International University. She has additional training in scenic art from Cobalt Studio, in White Lake, NY, in both painting and foam carving. She has also worked in South Florida as a freelance scenic, lighting, and costume designer. For several years she worked as an associate/assistant designer to Jesse Dreikosen. Theaters she has worked for include: Tipping Point Theatre, Contemporary American Theater Festival, Alabama Shakespeare Festival, Adjusted Realist, Texas Shakespeare Festival, The 6th Street Playhouse, Cinnabar Theater, Orchestra Miami, The University of Iowa, University of Idaho, Florida International University, Lewis-Clark State College, and Palm Beach State College. Before her appointment at Oakland University Transleau was the design and production management faculty member at New World School of the Arts in Miami, Fla. and an assistant professor of theatre design at Weber State University in Ogden, Utah. Transleau has a passion for children's theatre, outreach, and puppets.


On September 22, Oakland University's Department of Theatre hosted the first off campus community event for Oakland University Theatre (OUT) On The Town. "The goal is for groups of our students to take group and candid pictures when seeing local theatre in our area," said Kelli Crump, visiting assistant professor of theatre at OU. The inaugural event, "College Night," was held at the Flint Repertory Theatre in Flint, Mich., where students were able to watch a performance of "Rain on Fire," by Karen Saari and starring OU Distinguished Professor of Theatre Karen Sheridan. "It was a great night and, for some of our students, this was the first professional play that they've ever seen," Crump said.

The Oakland Symphony Orchestra marked its official return home to the newly renovated Varner Recital Hall on Sunday, Oct. 1 with the opening concert of the 2023-2024 season. Dr. Amanda Ross, visiting assistant professor of trumpet at Oakland University, performed as soloist on the virtuosic Concerto for Trumpet, op. 18 by Oskar Boehme. Other repertoire included Gift by Zhou Tian and the monumental The Planets by Gustav Holst.


Students and faculty of the Music Technology program attended a microphone workshop hosted by Jules Ryckebusch on Saturday, Sept. 23. In addition to Ryckebusch presenting a fascinating lecture on his development of an exceptional condenser microphone, everyone who attended the session left having successfully constructed one of his microphones.

Giuliana Conti visited OU on Sept. 28 for a powerful, engaging and exciting day of learning. It was a joy to have her at the School of Music, Theatre and Dance for the "Music for Wellbeing in the K-8 Classroom" professional development workshop. The music workshop is simply an invaluable resource for music educators and students! Find more information here.


Oakland University's Department of Theatre presented ¡Farsa/Farce! (An Affair of International Laughter) from Oct. 5-8 and Oct. 12-15 in Varner Studio Theatre on the campus of Oakland University. Directed by David Gram, ¡Farsa/Farce! brings together two important international playwrights for an evening of physical and verbal comedy — with a social conscience. The plays interrogate issues relating to gender, identity, sexuality and class. Sarah Hovis, a reviewer with Rochester Media, called the production — which features performances predominantly in English, with Spanish and Italian also spoken — another example of how "OU's theatre department isn't afraid to push boundaries and ask their audiences to engage on a personal level." Hovis also wrote that the production "combines both entertainment and social commentary in a way that is engaging and enlightening." You can read her full review here.

OU Faculty Dr. Jeffrey Heisler and Dr. I-Chen Yeh are featured on the Assembly Quartet's new album, (Re)Mix, which released on Sept. 29. This album features the music of 20th and 21st century composers Avner Dorman, Alfred Schnittke, and Bill Ryan. The title, (RE)Mix, has a dual meaning. First, it pays tribute to Dorman's 2007 composition Jerusalem Mix, renamed here as Jerusalem (Re)Mix. Second, all three works featured on this album are reimagined from their original instrumentation for SATB Saxophone Quartet + piano, with the Ryan featuring an added drum set. (RE)Mix furthers Assembly Quartet's commitment to expanding the contemporary repertoire for the saxophone quartet through commissions, adaptations, and virtuosic performance. Listen here.


Now celebrating their 80th season, Chamber Music Detroit presented "Of Thee I Sing! Songs of Love and Justice" with celebrated American soprano Karen Slack on Sunday, October 15 in Varner Recital Hall on OU's campus in Rochester, Mich. The concert was presented in collaboration with the Oakland University School of Music, Theatre and Dance. "Of Thee I Sing! Songs of Love and Justice" included material from composers Clayton White, Undine Smith Moore, Ricky Ian Gordon, Scott Gendel, H. Leslie Adams, Jake Heggie, and Adolphus Hailstork.


Associate Professor of Music Melissa Hoag has been named the Chief Reader for the College Board's Advanced Placement Exam in Music Theory. This prestigious national leadership position charges Dr. Hoag with overseeing the scoring process for AP exams taken by high school seniors across the country. In addition, the Chief Reader assists in crafting each year's AP music theory exam through membership on the Test Development Committee. Dr. Hoag will be one of just 32 chief readers responsible for overseeing scoring activities for over 18,000 AP readers across 38 different subjects. The AP music theory exam is taken by roughly 20,000 high school students around the country each year. Each June, Hoag will supervise around 120 high school and college faculty in Kansas City for seven days to score all nine free-response questions for each of the roughly 20,000 AP music theory exams. Reader training and supervision is of paramount importance, so that students can be assured that their scores are fair and valid; the AP program and College Board takes fairness and consistency extremely seriously. Hoag has been an AP music theory reader since 2007, and has steadily moved up the leadership ladder. Her appointment as Chief Reader is a five-year term. Dr. Hoag has taught at OU since 2007 and holds a Ph.D. in music theory from Indiana University.

OU Percussion Student Kylie Bedard and her duet partner, OU Percussion Studio Alum Kyle Paoletti, have been selected to perform in Ivan Trevino's keyboard masterclass at this year's Percussive Arts Society International Convention (PASIC), which will take place Nov. 8-11 in Indianapolis, Ind. "We're super excited about this amazing opportunity and I can't wait to perform," Paoletti said. "This is a dream come true," Bedard added. You can watch the duo perform Catching Shadows by Ivan Trevino here.


OU Alum Austin Chasnick, who earned a degree in music education and clarinet performance in 2023, recently accepted the director of bands position at Thurston High School in the South Redford School District. Thurston High School Bands have an esteemed reputation in Michigan and frequently receive high ratings at MSBOA festival. Their marching band has been a state finalist every year of competition since 1996. "I was very honored to get this job as the high school has a great reputation in the band world," Chasnick said. "I'm so excited to share my knowledge and continue the excellence in music education that has become tradition in South Redford."

Professor Adam Gould from film and production and Professor Anthony Guest from theatre are team teaching a course that brings film students and actors together to practice the craft of filmmaking. The course analyzes a full length screenplay. Then, rehearses and films scenes from the screenplay. This collaboration was born out of years of small projects including student directors working with Acting for the Camera students on final scene projects and stage combat students working on unarmed fight scenes. Future plans include infusing the BFA in Acting curriculum with more film courses and more involved experience.

Guest is also returning for his third season in the annual production of A Christmas Carol at Meadow Brook Theatre. Prof. Guest plays The Ghost of Jacob Marley, Belle's Husband and other smaller roles.


Whitney Locher, assistant professor of theatre, has been busy designing the costumes for Flint Repertory Theatre's concert production of Little Shop of Horrors, which runs Nov. 17 - 18. Featuring a cast of Broadway stars and your favorite Michigan performers, this wildly inventive, hit rock musical features an infectious score that gleefully combines rock, Motown and Broadway. Get your tickets here.


Alumna Jennifer Ward (BA Theatre '16) is directing The Spitfire Grill in Royal Oak, Mich. The show, which opened on Oct. 13 and runs through Oct. 22, also features costumes by OU theatre alumna Emily Christianson.

Alta Boover Dantzler was granted tenure and promoted to associate professor of voice. Her CD, "Of Time and Love," was published by Centaur Records in February, and along with Dr. Drake Dantzler, she will be presenting on Voice Care for Educators and Public Speakers at the International Academic Forum in Tokyo, Japan in March.