For outstanding achievements in their respective fields, Kenneth Janke, Tom Kimble, Kathleen Ligocki, Dennis Pawley and Patrick Scoggin were selected to receive honorary degrees from Oakland University. The recipients were recognized at the university's commencement ceremonies May 13-15. 
Kenneth Janke was selected to receive a Doctor of Science Honoris Causa.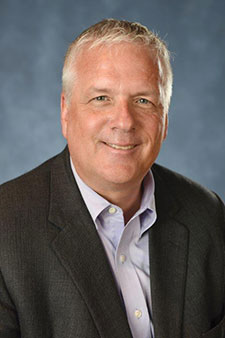 Kenneth Janke
Janke joined Aflac Incorporated in 1985 as Manager of Investor Relations. During his tenure with the company, he was named the best investor relations officer by Investor Relations Magazine. In addition, under his leadership, Aflac was recognized as having the best investor relations department for a large-cap company and also was named among the top 50 employers for minorities and working mothers three times. 
Janke has demonstrated dedication to his community through numerous roles, including serving as a board member of the Columbus Symphony Orchestra and as a member of the Secretary of Green Island Country Club. He also served as a member of the Board of Visitors for Oakland University's School of Business Administration.
Tom Kimble was selected to receive a Doctor of Humanities Honoris Causa.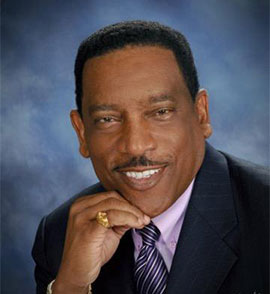 Tom Kimble
An engaged civic leader, Kimble has a long association with Oakland University's College of Arts and Sciences. Through his work in leadership positions at General Motors and as the founder of his own consulting company, Kimble has demonstrated a strong focus on philanthropy. He has given back to his community through service on leadership boards of the Michigan AARP Executive Council, Baker College, Oakland County Workforce Development, Hospice of Michigan, Arts League of Michigan, Girl Scouts USA, Oakland Family Services, Character Education Organization and Oakland Country Bar.
He has served the College of Arts and Sciences since 1998 as an advisory board member, an ambassador and a member of the Dean's Campaign Council. His generous support of scholarships has contributed to the education of many students in the College. He has also been a driving force behind the Oakland University/Pontiac Initiative, serving as a member of the Core Group and Initiative Co-chair.
Kathleen Ligocki was selected to receive a Doctor of Science Honoris Causa.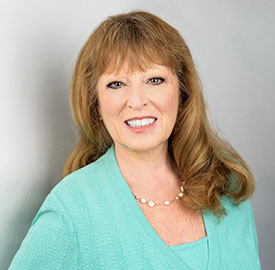 Kathleen Ligocki
Ligocki established a stellar career leading public and private companies to success, driving entrepreneurial technology and impacting the automotive industry in Michigan. Now retired, she served as CEO of Agility Fuel Systems from 2015 to 2019 and is credited for overseeing a brand new, highly profitable production facility in North Carolina that creates natural gas cylinders for the heavy-duty truck and bus markets. Prior to joining Agility Fuel Systems, Ligocki held leadership positions at various organizations, including Harvest Power, Inc., where she raised $40 million toward the company's efforts to produce renewable energy and nutrient-rich soils and convert the gas produced by food waste into natural gas. 
Outside her profession, Ligocki has supported higher education as a trustee for Kettering University, and as a student mentor and recipient of a distinguished alumni award at Indiana University. She has also been recognized among the Most Innovative Women in Food and Drink, as well as by Fortune and Food and Wine magazines. She is a supporter of the United Way, a board member for Lear Corporation, Carpenter Technology Company and Farmers Business Network, and a founding member of the Women's Leadership Forum. 
Dennis Pawley was selected to receive a Doctor of Arts Honoris Causa.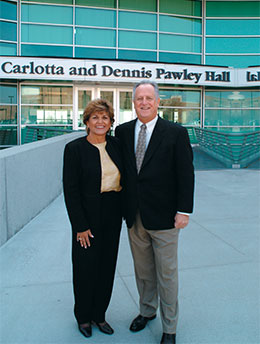 Dennis Pawley with wife, Carlotta
With a 30-year career with automotive companies, including General Motors, Mazda and Chrysler, Pawley advanced labor relations and changed the industry through the introduction of lean operating systems to American manufacturing. He also founded his own management consulting firm, co-founded the Lean Learning Center and established the Pawley Lean Institute at Oakland University. Additionally, Pawley served in the U.S. Army and contributed his talents to organizations including the Chrysler Institute of Engineering, the Chrysler Corporation Fund and the Boys and Girls Club of Southeastern Michigan. 
Over his 50-year association with Oakland University, Pawley has been recognized with the Oakland University Alumni Association Alumni Service Award and Distinguished Alumni Achievement Award. He's also served as university trustee, director and board member of the OU Foundation, member of the Creating the Future Steering Committee, member of the President's Campaign Council and co-chair of Innovation and Opportunity – The Campaign for Oakland University.
Patrick "Pat" Scoggin was selected to receive a Doctor of Humanities Honoris Causa.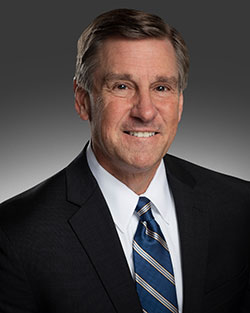 Patrick "Pat" Scoggin
Scoggin, who passed away on December 1, 2020, made a lasting impact on the business and nonprofit communities in Michigan. Until 2019, he served as owner and president of Huntington Ford, Inc., now Serra Ford, in Rochester Hills. Under his leadership, the dealership employed nearly 100 staff members and earned sales in excess of $35 million.
Along with his wife, Christie, he was a founder and director of the Patrick and Christie Scoggin Family Foundation, which funds projects in the areas of community development, education and human services. In 2012, Scoggin and his wife established the Huntington Ford Scholarship at Oakland University. One of the university's largest awards, it has created a transformational opportunity for a total of eight grateful students. Scoggin also hosted the Ford Drive One 4 HR School event, which has raised more than $7 million to benefit students in hundreds of high schools across the country. He touched many lives through outstanding leadership and commitment to others.

Honorary degrees are awarded by OU's Board of Trustees in recognition of distinguished accomplishment and service within the scope of the arts and letters, sciences, professions and public service as recognized and supported by the University. The awarding of honorary degrees reaffirms Oakland University's scholarly, creative and humanitarian values, and ties the university to the community at large.