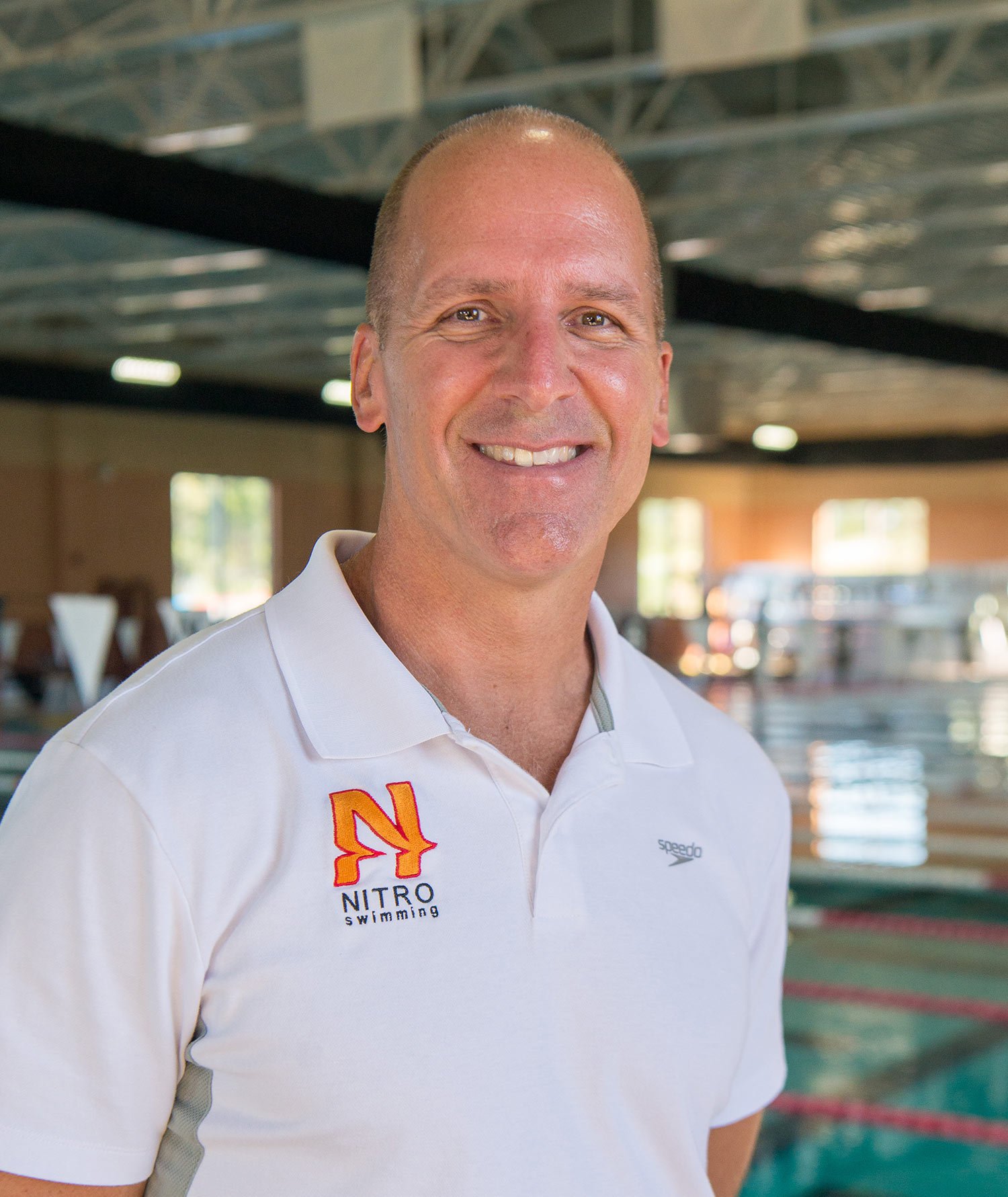 Six years before former Oakland University competitive swimmer Mike Koleber, BS '87, opened the doors to his Nitro Swimming center in Austin, Texas, he was a fish out of water, working a desk job in Atlanta, Georgia.

"I had worked in a cubicle and I decided it was not what I was looking for long-term," he said. A job offer relocated Koleber and his family from Georgia to Texas. Still teaching swimming in his spare time, Koleber immediately noticed there was a dearth of places where kids could learn how to swim in the Lone Star State and dived into an opportunity.

"We did demographic research, so it was not just throwing darts at a board," explained Koleber about starting the business. "We went on a lot of gut and instinct. We made mistakes and were definitely not perfect. We are adjusting the business model constantly."

Nine years later, after opening in 2007, Nitro has grown to two facilities, complete with Olympic size swimming pools and provides an estimated 5,000 kids with swim lessons and opportunities to competitive swim.

"I was never nervous until about two weeks prior to opening," Koleber said. "Then the reality of a mortgage was staring me in the face: payroll, utilities, insurance and worker's comp. I never had to deal with that before. I was so excited and at the same time apprehensive. You had to have confidence. You had to believe it would work."

A Flint, Michigan native, Koleber took to swimming at an early age and started coaching with his father at 13 years old. A seasoned swimmer by the time he went to college, Koleber competitively swam at Oakland University under legendary swimming and diving coach Pete Hovland from 1985 to 1987. He served as team captain, was a senior national qualifier and went NCAA All-American 11 times.

"I am really grateful for my OU experience. The professors were fantastic," Koleber said, who graduated with a B.A. in Marketing in 1987. "Hats off to what (coach) Pete Hovland instilled in me about perseverance and not giving up."

With well-practiced perseverance from his days as a competitive swimmer, Koleber found success by taking the first rule of swimming — to never swim alone — and applying it to his business.

"You can't do it all yourself. You have to transfer your energy and passion through other people," said Koleber, delivering sound advice for building teams in the water and out.