In the recently released "Oakland University: The Campus History Series," iconic images guide readers through OU's rich history, from the University's "Pioneer" years to present-day as the Golden Grizzlies.
"If there is one overarching theme in the book, I'd say it is Oakland University's continuous growth, from a small liberal arts college on former farmlands to a metropolitan research university in the heart of Oakland County," says author Dominique Daniel, associate professor and Humanities Librarian for History and Modern Languages at the Oakland University Kresge Library. "I think OU's story is emblematic of America's history of education: broadening access to higher education to local populations while cultivating academic excellence to contribute to research, scientific discovery and artistic and cultural enrichment at the national level."
The book — available for $21.99 at the access services desk in the Kresge Library — could be used to quickly prime an incoming student on all things OU or jog the memory of a longtime alum, says Daniel.
But from a historical perspective, the unique character of OU's birth should pique everyone's interest.
"They created a welcoming institution that drew diverse students from the region and beyond. It is not surprising that they chose to be the "Pioneers" — later succeeded by the Grizzlies," she says. "The same qualities that helped create and grow the young university are still very much present today and help OU shape its future." 
In celebration of "Oakland University: The Campus History Series" release, we've compiled five little-known facts about OU's history taken straight from the book's pages:
1. Parties were plentiful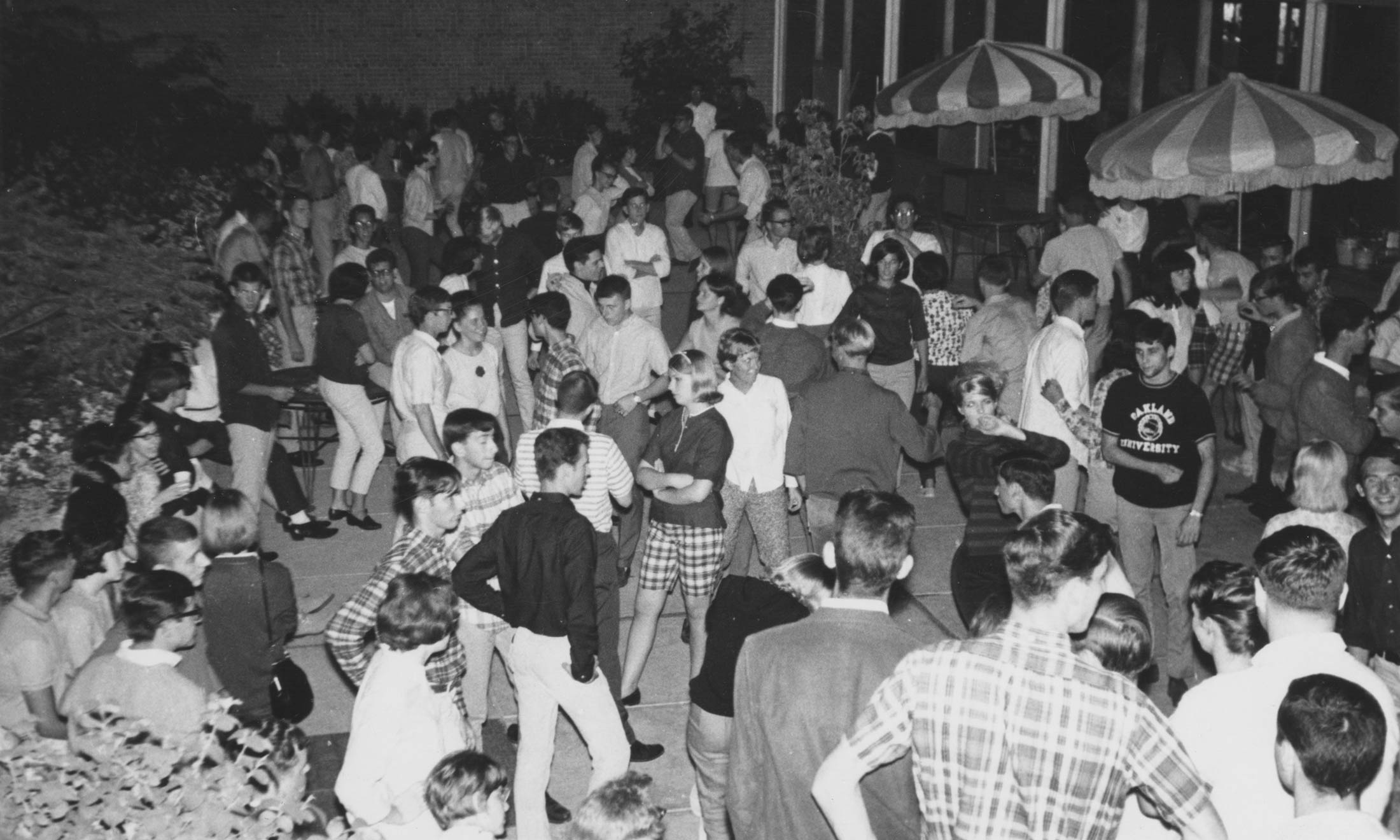 The Oakland Center hosted weekly dances for students in the 1960s, such as this one held outdoors in the lower level patio. Different student clubs sponsored Wednesday night dances for 25 cents. There were many other opportunities for dancing, including the more formal Snow Ball (part of Winter Carnival) and the Chancellor's Ball. Photo courtesy of University Archives.
2. Big hair was bountiful
Check out those gym clothes! The bachelor's degree in physical therapy was first offered in fall 1979. Health programs grew quickly at OU under the leadership of the Center for Health Sciences' Associate Provost, Moon Jae Pak. In 1980, a committee investigated the possible creation of a medical school. In June 1985, in view of these developments, the Center was turned into a School of Health Sciences.
3. Electric cars were already cool
In summer 1970, five undergraduate students and two systems engineering graduate students built an electric car in the basement of Dodge Hall, in order to participate in the Clean Air Auto Race across the continent. The OU Chevelle failed its first driving test, but the project continued thanks to two National Science Foundation grants.
4. Archery was a popular art
5. Matilda Dodge Wilson was the original pioneer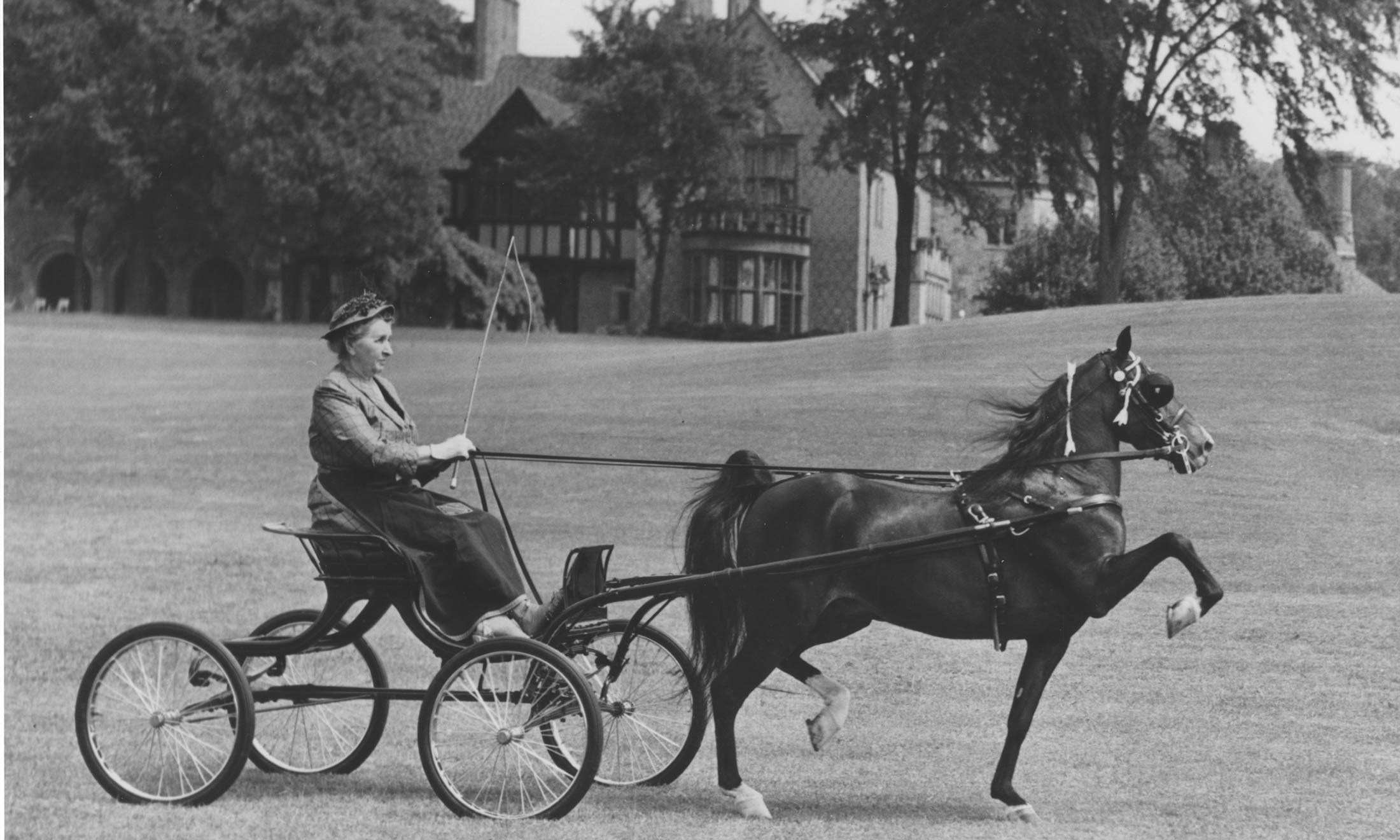 Matilda Dodge Wilson lived in Meadow Brook Hall from the time it was built in 1929 until her death in 1967. She was the driving force behind its design, furnishings, and frequently could be seen taking her horses out to prance. Photo courtesy of Meadow Brook Hall Archives.
'Oakland University: The Campus History Series' is available in the Kresge Library. For more information, visit library.oakland.edu.