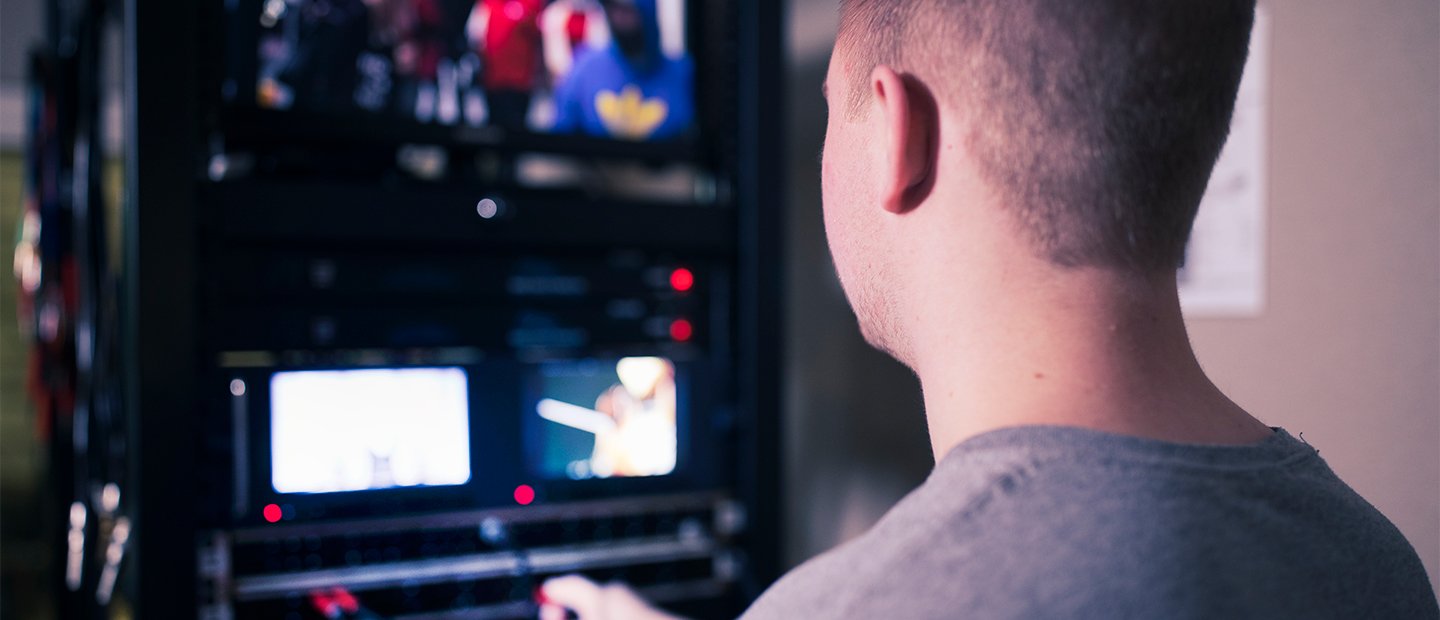 Paid Positions
Paid positions at OUTV include both regularly scheduled and freelance positions. Regularly scheduled positions work set hours each week. Full time students are limited to a maximum of 20 hours per week. Freelance crew are trained on VSD's equipment and are called in for shoots on an as-needed basis. Freelance work may be during regular working hours, at night, or on weekends. Responsibilities for all paid employees include all studio and field production positions, editing, footage processing and duplication.
Internships
Video Services accepts student interns throughout the year. Interns are expected to work a set work schedule each week until the internship requirements are met. All internships are unpaid, for college credit, and must meet academic major  requirements. Interns have the same work responsibilities as regularly scheduled paid positions
Independent Study
Independent study responsibilities are different from those of paid and intern positions. Independent study students are expected to work on one project and complete it in the required amount of time. Projects must be agreed upon by both VSD Staff and the prospective student before independent study can begin.