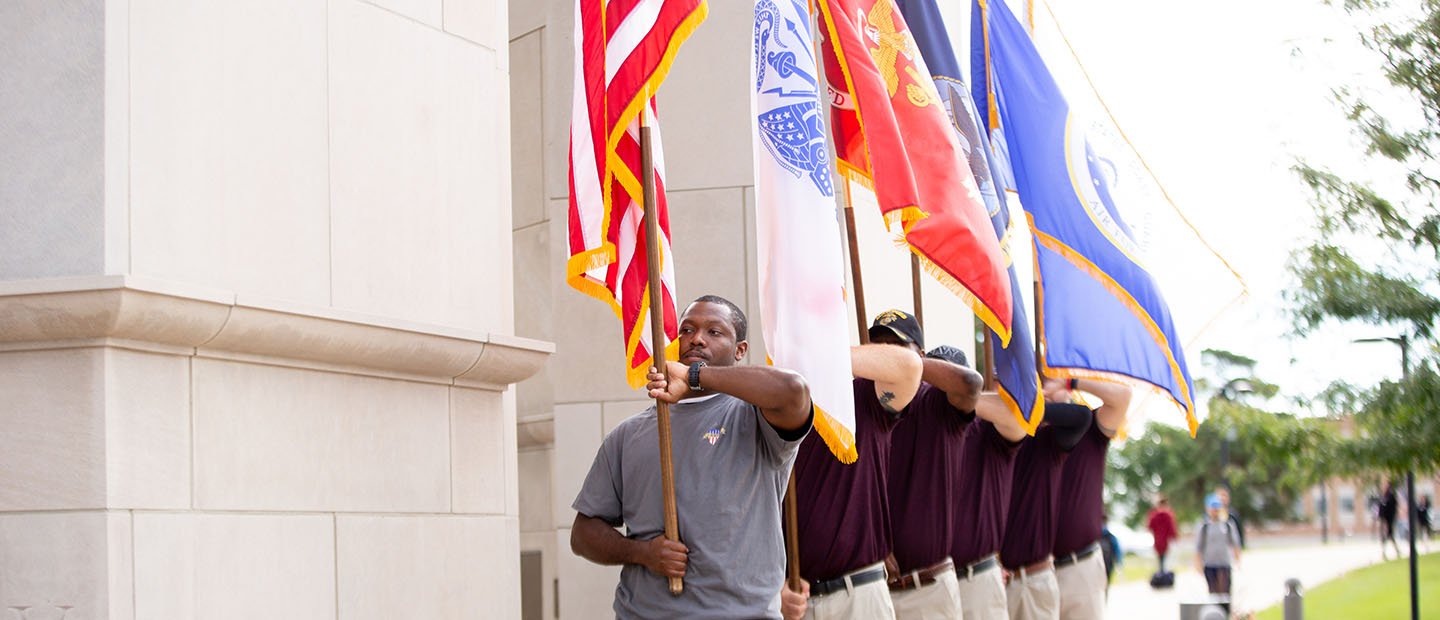 The Veteran Jump Start is an annual event held by Veterans Support Services that provides the OU's student veteran population with networking opportunities, community and campus resources, a panel of speakers, and a jump start into the new school year. Jump Start keynote speakers include prominent members of the local and academic community and those with extensive military backgrounds.

Jump start allows both new and returning veteran students the opportunity to participate in a ceremonial welcome, meet and network with other student veterans, get connected to academic and campus life and win prize giveaways. Additionally, the opportunity allows veterans to learn success stories from previous military backgrounds in a wide range of study. Attend the Veteran Jump Start, and be inspired.

Individuals interested in attending Jump Start should register via the registration form below. For questions, contact the Veterans Support Services office at vss@oakland.edu.
Former Keynote Speakers
Former keynote speakers of Veteran Jump Start at Oakland University include:
Professor Edward Walton, Division Director of Pediatric Emergency Medicine at Beaumont Children's Hospital, Professor at OUWB School of Medicine, LT Commander in Navy Reserves.
Jonathan Flora, US Army Veteran, Producer with Walt Disney Studios Motion Pictures, President of Lamplight Entertainment and Director/Producer for the award-winning documentary "Lt. Dan Band: For the Common Good"
Mayor Bryan Barnett, OU alum and Rochester Hills' Mayor
Major General Michael R Lehnert USMC (Ret.)
Former Award Recipients
Former Veteran Jump Start award recipients include:
2014
Jeffrey Schuett - Political Science, US Navy
Justin Hoffman - Sociology and Criminal Justice, US Army Reserves
Glen Neville - Graphic Design, Army National Guard
Jeremy McCoy - Social Work, US Marine Corps
2015
Nimsy Garcia - International Relations, US Army Reserves
Jason Hale - Communications, US Army Reserves
Scott McIntyre - Criminal Justice, US Marine Corps
Kevin Ferguson - Graphic Design, US Marine Corps
2016
Kevin Kelley - Finance and Economics, US Army
Ivan Rose - Finance, US Air Force
Matt Walter - Political Science, US Marine Corps
Jason Vancoillie - Psychology, Army National Guard
2017
Mason Turrell
Matthew McMurray
Keandres Dyson
Kyle McIntosh