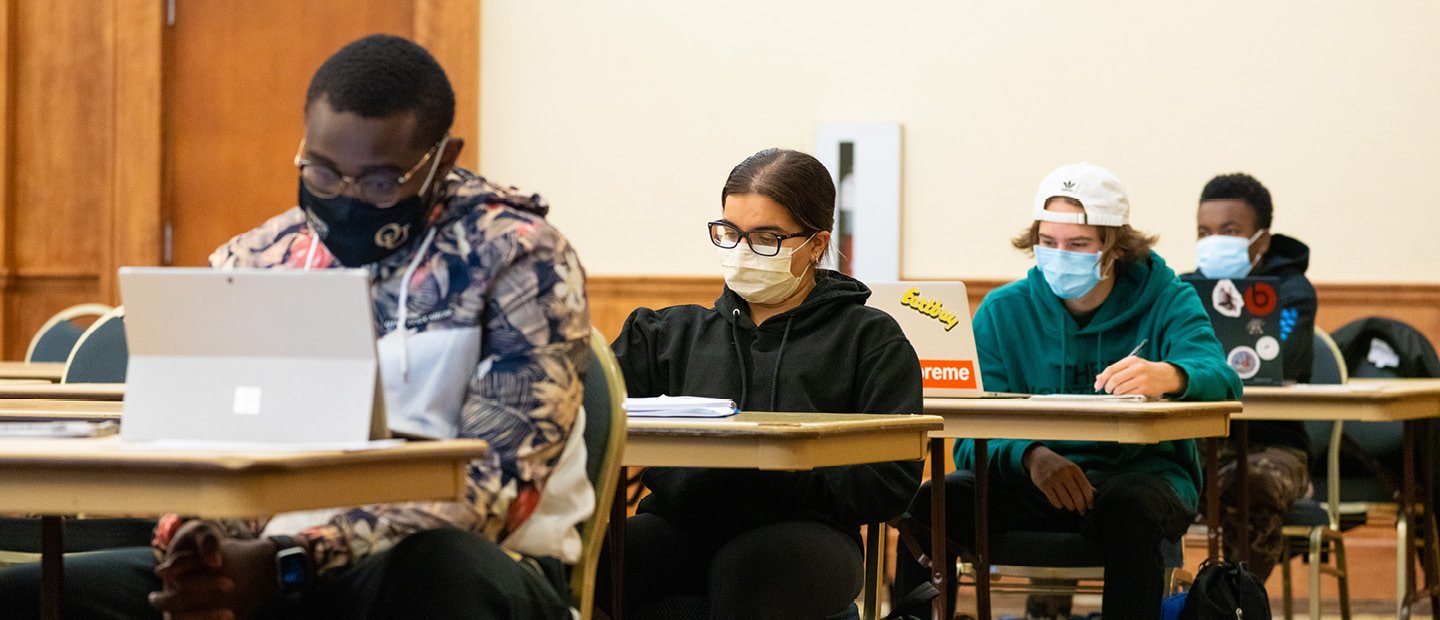 The production of the Undergraduate Education Catalog is conducted annually and takes place from March through January. For additional information on catalog production, please find our contact information on the Meet the Staff page.
Make Catalog Changes
Oakland University Undergraduate Catalog and Schedule Production Timelines
2023-2024 Undergraduate Catalog Goes Live: March 1, 2023
Curriculog Approvals and Processes - This year we're implementing a "soft-launch" integrating the new curriculum management approval processing system (Curriculog) in this year's production. Curriculog is a robust system that is beneficial to streamlining all curricular approval processes, while ensuring the status of curricular proposals are transparent for departments/committees involved in the approval process. The system will house all forms for all curriculum-related approvals (program modifications, course actions, new programs, undergraduate certificate, curriculum codes, etc.). Training sessions will be provided throughout this production year as we phase out the current curriculum approval forms. Dates will be announced soon for training. While departments adapt to the new system, the current electronic forms (listed below) may still be utilized during this year's production.
Online Catalog (Curriculog) Updates Timeline: March 1, 2022 through January 14, 2023: Acalog training is available for those interested. Please contact Irene Shabazz at shabazz@oakland.edu or 248-370-2571 to schedule a training session. Assigned users will use their username and password to make modifications in Curriculog.
New Programs – must have approvals from College/Schools COI/Assembly, University Senate, University Board of Trustees (see tab on this website to access the "new program" guidelines and template). The submission deadline is October 1, 2022.
Revisions pertaining to courses or programs cannot appear in the catalog without the appropriate approvals. Therefore, be sure that changes to courses and programs have all of the necessary authorizations, including University Committee on Undergraduate Instruction (UCUI) and OU Senate actions as mandated. The following form links and documentation must be complete before modifications are updated in the online catalog:
Undergraduate Certificate Programs – must have approvals from College/Schools COI/Assembly and the University Committee on Undergraduate Instruction (UCUI) (also use this website to access the guidelines – see the Forms tab on this page)
Modifying Existing Programs – must have approvals from College/Schools COI/Assembly and the "Modifying Existing Programs" form must be submitted to UCUI. To access the form, visit the Curriculog. The submission deadline is October 1, 2022.
Course Action Form – Revisions to courses are processed on course action forms, according to the procedures we have been using for the past several years. The form should be submitted electronically. "VERY IMPORTANT" – All course revisions are updated with the course action form only. Course Action Forms – due date for all course updates effective for fall 2023: October 1, 2022. To access the form, visit the Curriculog.
Adherence to the deadlines is crucial. Handling extensive last-minute revisions invites error, runs up deadlines, and risks effective dates being postponed. Deadlines for the Undergraduate Catalog are set according to the timeline necessary for setting up accordingly in Curriculog (online catalog) and in time for student orientations and cannot be extended. Therefore, if you think you will be unable to meet the deadlines listed, please contact us immediately to discuss options.
Course Renumbering Project
Visit the Office of the Registrar webpage for the Course Renumbering three- to four-digit conversions.
In support of the decision to expand OU courses to a new four-digit course numbering scheme, Graduate Council and UCUI endorsed a set of guidelines, which included the recommendation to establish reserved course numbers for certain type of courses. A committee was formed to lead the implementation of the course renumbering project.

The committee consists of the chairs for Graduate Council and UCUI along with curriculum administrators for Graduate Study, Undergraduate Education, Registrar and the College of Arts and Sciences. The committee members were charged with assisting all departments and programs within the University to renumber all active courses.
Example of Course Renumbering Worksheet
Forms
The following forms for catalog production can be found in the Curriculog:
Course Action Form

Curriculum Code Request

General Education Course Application

Program Modification

Special Credit Offering Form