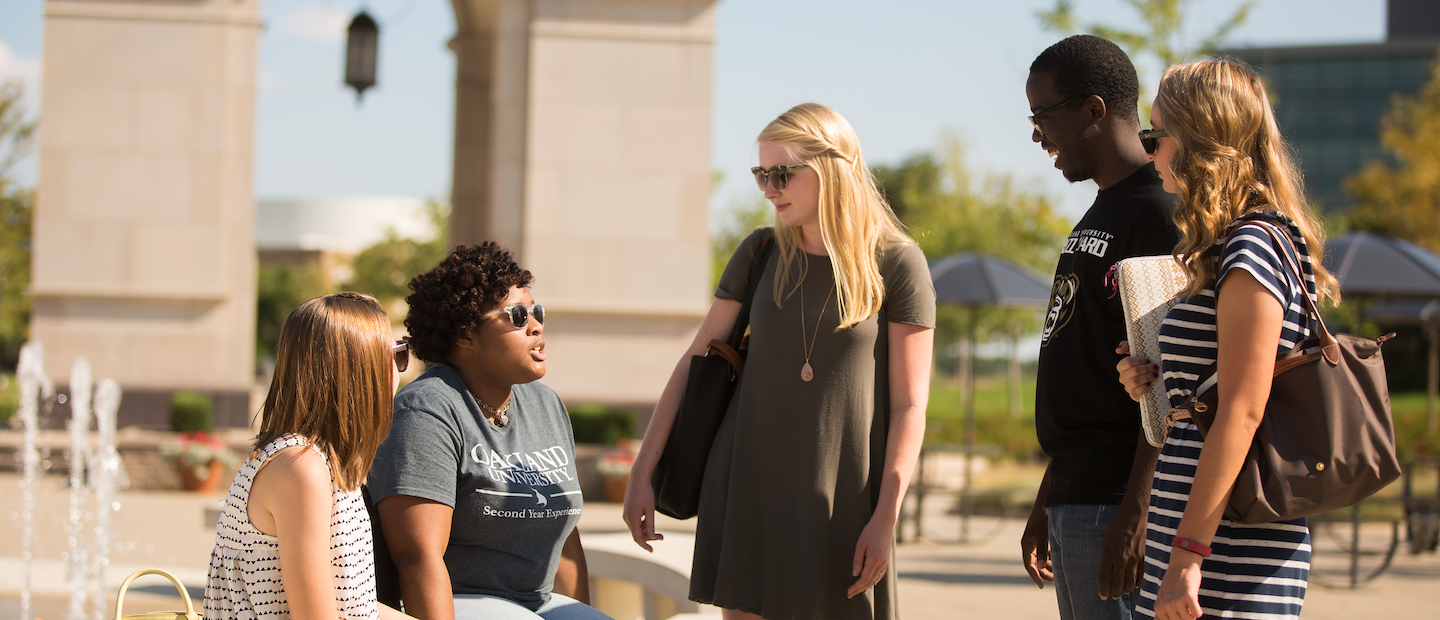 The Oakland University Committee on Undergraduate Instruction (UCUI) is a permanent standing committee of the University Senate. UCUI's charge includes the following responsibilities:
Makes recommendations to the University Senate regarding proposed and existing undergraduate programs, including recommendations for program suspension or discontinuance.
Seeks, when necessary, the advice of other appropriate University bodies concerning the impact of new programs or changes in existing programs.
Renders advice to the Associate Provost on all matters concerning undergraduate program administration and support and ongoing undergraduate study activities as the Associate Provost may request.
Conducts periodic reviews of undergraduate programs with reports of findings submitted to the University Senate and other appropriate bodies.
Appoints subcommittees as necessary to assist UCUI in its recommendations. The subcommittees reports their recommendations to UCUI in carrying out its responsibilities.
Recommends to the President all candidates for undergraduate degrees.
The UCUI meeting dates for the 2020-2021 academic year are listed below. Meetings will be conducted virtually via Google Meets from 1 to 2 p.m. ET. Please return to our webpage for updates on meeting times.
September 21, 2020
October 5, 2020
October 19, 2020
November 2, 2020
November 16, 2020
November 30, 2020
December 14, 2020
January 8, 2021
January 25, 2021
February 1, 2021
February 8, 2021
February 18, 2021
March 1, 2021
March 15, 2021
March 29, 2021
April 12, 2021
Members
Chair, Ex-Officio, Non-Voting
Anne Hitt, Associate Provost
2017-2020 Faculty Appointments
Shadi Alawneh (SECS)
Ami Harbin (CAS-HUM)
Rob Sidelinger (CAS-LL) 
2018-2021 Faculty Appointments
Balli Barremkala (SOM)
Michael Long (SEHS)
Deb McGinnis (CAS-SS)
Sarah Newton (SON)
Melissa Reznar (SHS)
Scott Tiegs (CAS-MS)
Anne Zacharias (KL)
Ex-Officio Appointments (Non-Voting)
Cindy Hersmen (Financial Aid)
Anne Hitt (Associate Provost)
Irene Shabazz (Undergraduate Education)
Sara Webb (Student Affairs and CDO Designee)
Tricia Westergaard (Registrar)
2020-2021 Staff Appointments
Updated information not available at this time.
2020-2021 Student Appointments
Student Success (Updated information not available at this time.)
Student Congress (Updated information not available at this time.)