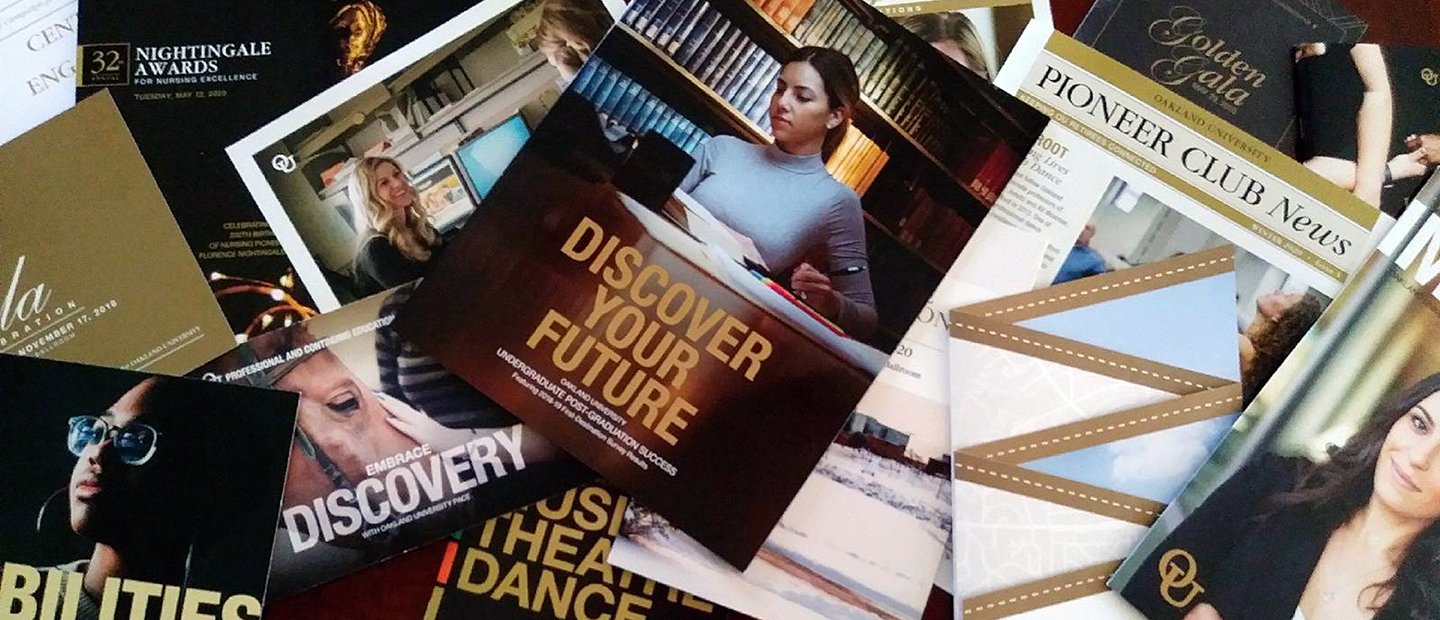 The following design options have been developed for use by divisions and departments. We can customize them for specific events, programs, campaigns and special promotions. Please let your account manager know if you're interested in one of these pre-designed, cost-effective graphic design options.
Brochure
Although marketing is moving more toward digital and online formats, there is still a time and place for the traditional brochure. Departments often have one standard brochure that highlights their services and offerings, and can be used at recruiting events or to hand out to current students, parents or other campus visitors. Contact your account manager to create a printed piece that fits your needs.
Fliers
Standard design options for OU fliers are available to all university divisions and departments. These may be customized for specific events/purposes. The flier formats may also be customized with department or subject headers and a supply of pre-printed sheets ordered through Printing Services. Departments/divisions can then add customized text and print small quantities as needed. These fliers should not take the place of official OU letterhead. 
Print Ads
Print advertisements are developed to promote the Oakland University brand. They can be customized to specific events, programs, campaigns and special promotions. Contact your account manager for more information.