Music, Theatre and Dance Day
October 16, 2021
9 a.m. - noon
Master your next challenge. Believe in yourself. Discover your passion for the performing arts.
See what it truly means to be an artist during Oakland University's Music, Theatre and Dance Day. Explore majors and careers within the fields of vocal and instrumental performance, musical and technical theatre, dance, and music education.
Meet Our Students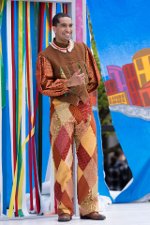 Jalen
Acting
The excitement and challenge of acting propelled Jalen toward pursuing it as a career path. OU emerged as the clear choice in his pursuit: close collaboration with dedicated faculty and a multi-faceted, hands-on educational experience has opened doors to acting opportunities for Jalen, affording him the tools to shine on stage with confidence.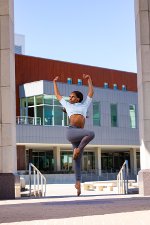 Iyobosasere
Dance
Iyobosasere always wanted to be a dancer. Pursuing her passion at OU has opened the door for opportunity: from working with dedicated faculty and renowned professional dance companies to performing in productions on stage. And, receiving multiple scholarships allowed her to focus on what matters most — fostering her creativity and skill with confidence.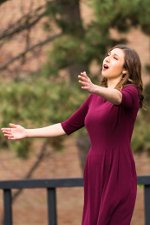 Angela
Vocal Performance and Music Education
Growing up in a musical household shaped Angela's passion for music. OU's programs pushed her skills to the next level — on stage and in the classroom. By earning a substantial scholarship, Angela fully dedicates herself to preparing for a successful teaching career, all while taking advantage of excellent performance opportunities. Hear Angela sing.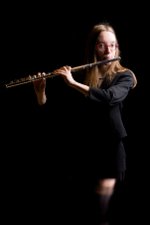 Hannah
Instrumental and General Music
Since her greatest passion is helping others, Hannah knew a degree in music education was the perfect fit. Her journey at OU honed her skills as a musician — and provided her with a solid foundation for student teaching. She'll use this skill set in her future music classroom, creating a safe and transformative space for K-12 students. Meet Hannah.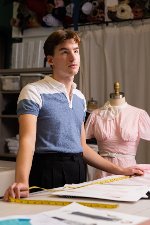 Matthew
Musical Theatre
Matthew's love for costume design was evident from a young age. But it wasn't until he joined OU's musical theatre program that he realized it could become his reality. Matthew worked with faculty for flexible curriculum options that allowed him to explore his passions in costuming and theatrical design, while growing his self-confidence along the way. Read more about Matthew.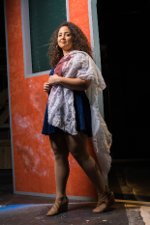 Aurora
Musical Theatre
To help broaden her skill set, Aurora studied in Hydra, Greece, and came away with a newfound passion for performance and a sense of self-discovery. The experience changed her as a student, person and performer — she was able to do what she loved while taking classes and experiencing a rich culture. Watch Aurora perform.