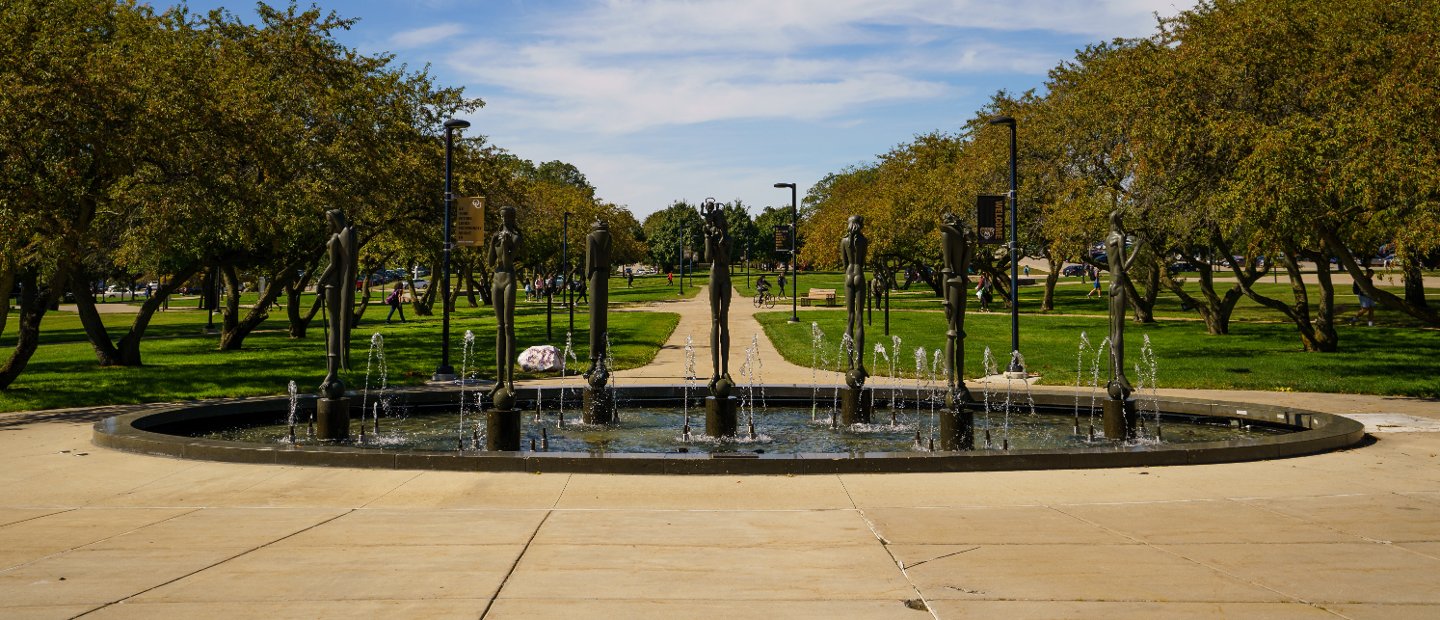 Last updated on March 10, 2023
Effective on Monday, May 1, 2023, the university will rescind its COVID-19 vaccination mandate for all students, faculty and staff.
Below are answers for frequently asked questions.
General
If you haven't already done so, please upload your completed COVID-19 vaccine record and verification of booster shots to the Graham Health Center Secure Patient Portal.
How do I get the COVID-19 vaccine?
All members of the OU community – including students, faculty, staff and their families – can receive a COVID-19 vaccine through the Graham Health Center. Additional COVID-19 vaccine distribution sites are listed at vaccines.gov.
What is the definition of "on campus"?
"On campus" applies to any university activity involving in-person participation at a university facility.
Compliance and Exemption Information and Forms
I've already had COVID-19. Do I still need to get vaccinated?
Yes. Those who have been sick should consult their health care provider regarding how long they should wait following infection to receive a vaccine. Campus community members unable to get vaccinated prior to established deadlines will need to file a medical exemption form. Employees exempted for this reason will need to notify Human Resources of their intentions and vaccination plans once they become eligible to receive the vaccine.
What are the consequences of not complying with the vaccine requirement?
Unvaccinated students are not allowed on campus and violation of this requirement will result in disciplinary action. For faculty and staff, vaccination is a condition of employment. Those who violate the vaccine requirement may be subject to discipline, up to and including termination of employment.
Who will need to determine whether faculty, staff and students in offices are vaccinated?
There will be an attestation process, and all faculty, staff and students will be required to attest to being vaccinated unless they have received a religious or medical exemption through the appropriate process.
Mandatory COVID Vaccine Policy - Exemption Process Information
Oakland University currently requires that all faculty, students and staff who will be on-campus or in other University controlled facilities be fully vaccinated against COVID-19. Vaccination of faculty, students and staff against COVID-19 will significantly reduce the risk of transmission of COVID-19 and is the clearest path to the resumption of full on-campus living and learning.
The exemption process for students is reviewed by the Dean of Students office. More information for student exempt forms can be found on the Dean of Students website. Please see the specific exemption forms for additional information.
Faculty may request an exemption form from the University's COVID-19 vaccine requirement due to a religious belief or medical condition. Exemption requests should be submitted for review to the Office of Diversity, Equity and Inclusion. Please see the specific faculty exemption forms for additional information.
Oakland University is no longer requiring students, faculty and staff with approved COVID-19 vaccination exemptions to undergo weekly testing for the virus. All individuals with approved exemptions should have received information regarding continuing expectations of the exemption program. Those with questions should contact the appropriate office noted above.
Data and Privacy
Who will have access to verification and exemption information submitted by students, faculty and staff?
The information will be kept secure and reviewed only by OU leadership and public health professionals. Personal identifiable information will not be shared with the public, faculty, classmates or supervisors.
Faculty/Staff
Faculty/Staff and The Division of Academic Affairs profoundly thanks all faculty for their commitment to ensuring student success as we continue to battle the COVID-19 pandemic. During these challenging, uncertain and evolving times, compassion, patience and understanding will facilitate a successful semester.
Due to the Vaccine Mandate that has been issued, ALL faculty and staff must be fully vaccinated and must upload their completed vaccination card to GHC's Secure Patient Portal. Face shields alone ARE NOT acceptable or a substitute for a face covering.
I am not vaccinated. Can I work remotely?
No. Employees can work remotely under current Flexible Work Arrangements only if they are vaccinated and have their supervisors' approval.
Can unvaccinated students attend in person classes?
Unvaccinated students can attend in-person classes as long as they have an approved exemption from the Dean of Students.
Can unvaccinated faculty with exemptions teach in person?
Faculty teaching face-to-face classes with exemptions will be required to comply with the condition of their exemption approval.
Will instructors be given information on students' vaccination status?
Health related data are protected, thereby prohibiting the sharing of student information regarding vaccination status. However, only vaccinated and exempt students who comply with the conditions of their exemption approval will be allowed to attend in-person classes.
What should happen if a student is not approved to come to campus?
Students who are experiencing COVID-19 should not to come to campus. They should contact their instructor and the Graham Health Center.
Students who cannot attend class should check with their instructor to determine whether or not virtual attendance is possible. Many classrooms have been outfitted with the necessary technology to record  and/or livestream lectures. If needed, please contact CSITS for instructions and/or training. If you are live streaming you must provide a link to the live streaming in Moodle. Please make sure students are aware of the link and provide instructions on how to use the link. Student Help Library
If a student has a class in a location other than the main campus, are they still required to be vaccinated?
All students, faculty, and staff are required to be vaccinated. Those with approved medical or religious exemptions will be required to comply with the condition of their exemption approval when attending any face-to-face experience on campus or in another location.
What do we do with students who are asking to participate remotely in an in-person class due to health concerns, fear, or not being able to enter the US? Is there a centralized process that will handle these requests?
Students will need to get vaccinated or have an approved exemption. It is up to the faculty member's discretion to decide if they will record or livestream their lectures and what "like" materials they will provide to students to support student success.
What happens if I, as faculty, cannot attend class?
Faculty who cannot attend class for any reason should contact their Department Chair and students as soon as possible to prevent students from waiting unnecessarily and to provide them with information on how to complete the coursework online.
How should my course be taught if I need to move a course to an online format?
If the instructional delivery of a course needs to be changed, the Dean's office must be notified. Courses that move from an in-person or hybrid delivery to a fully online delivery will be taught synchronously on the days and times of the original delivery format.
Should faculty currently scheduled to teach in person on campus who want to move to online instruction because of concerns with unvaccinated students remain in their existing modality?
The vaccine mandate has been implemented to minimize the risk of exposure to all faculty, staff, and students. Only vaccinated and students receiving an exemption approval will be allowed to attend classes in person. Any changes in modality must be approved by the appropriate Dean's Office. Faculty may not change their modality without approval.
How can I access up-to-date information regarding current COVID-19 recommendations?
All OU community members are highly encouraged to keep up-to-date with the OU Return to Campus webpage. We recommend that this link be put on the syllabus and encourage students to regularly check for updates. Sample Syllabus Template with the link to COVID updates.
Guest/Volunteers/Outside Entities
Will guests and volunteers on campus need to be vaccinated?
Guests are encouraged to be vaccinated, but not mandated to be. Volunteers must be vaccinated.
Can outside entities hosting events at OU ask about vaccination status?
Those hosting events on OU property should not ask attendees about their vaccination status.
Students
Can students have visitors who are unvaccinated?
Visitors are encouraged to be vaccinated, but there is no vaccine mandate that applies to them.
International Vaccine Requirement
I received a COVID-19 vaccine in another country that is not approved by the FDA (Food and Drug Administration) or WHO (World Health Organization). Should I be re-vaccinated when I get to the U.S.?
If the vaccine you received is not authorized by WHO by the time you arrive, Oakland University will offer you an FDA-authorized vaccine. You do not need to be revaccinated prior to arriving at Oakland University, however, guidance from the CDC (Centers for Disease Control) recommends you receive a FDA approved vaccine after you arrive in the USA when available. Appointments will be available through OU's Graham Health Center and can be self scheduled via the patient portal.
Which COVID-19 vaccines are currently accepted by Oakland University:
WHO approved: AstraZeneca, Covishield, Sinopharm, Sinovac.
FDA approved: Janssen (Johnson & Johnson), Moderna
Full FDA Approved: Pfizer (Comirnaty), Moderna (Spikevax), Novovax
Please visit the CDC page for the most up-to-date vaccine information.
I was unable to get vaccinated before coming to Oakland University. Can I be vaccinated when I arrive?
If you are in the U.S., vaccine appointments are available. You can find a vaccine near you by visiting: vaccinefinder.org. Please work to get a vaccine before coming to Oakland. If this is not possible, please contact the Dean of Students office to request a temporary vaccine exemption until you are able to be immunized. Please send an email: deanofstudents@oakland.edu to make your request. Additionally, please notify the International Students and Scholars Office (ISSO) and coordinate an appointment at Graham Health Center before you arrive so that you can be vaccinated immediately. Students must be vaccinated or have an approved exemption to attend face-to-face classes. If the criteria are not met, students will not be allowed to attend face-to-face classes.
I received one dose of a two-dose vaccine in another country. Can I get my second dose at OU?
Pfizer, Moderna, and Johnson & Johnson are the only vaccines available for distribution in the U.S. Johnson & Johnson (Janssen) is a single dose vaccine. Pfizer and Moderna are both a two dose series. If your first dose was Pfizer or Moderna, you will be able to complete the series. It is imperative you have a copy of the record of your first dose. If you received a vaccine that is, or is not WHO approved, you may be offered one of the FDA approved vaccines. Please log into the secure patient portal at Graham Health Center to send a secure message explaining your situation. Health Center staff will provide recommendations based on your unique situation. All students traveling to the U.S. are advised to get whatever vaccine is available in order to travel with some protection from COVID-19. Please contact Graham Health Center for individual recommendations.
If I have not been vaccinated, where can I get information on vaccine sources available to me?
Resources for finding vaccines when arriving in the U.S. can be found here: vaccinefinder.org. Additional resources can be found on OU's Return to Campus web section. Links to resources are available there to help you plan your vaccine or schedule an appointment.
Will OU accept vaccines given in Russia, China or India?
Oakland University is not accepting Covaxin or Sputnik at this time. These vaccines were not approved by the World Health Organization (WHO). OU will accept the WHO-approved vaccines listed above.
I want an exemption to this mandate for religious or medical reasons, how do I request this?
Students may request a medical or religious exemption through the Dean of Students Office at deanofstudents@oakland.edu or take all online classes. International Students newly arriving to the US for the first time must take at least one hybrid or face to face class and the rest can be online.
Who do I contact if I need more information?
It is important to stay updated by reading all Oakland University communication about the vaccine requirement and visit OU's Covid-19 information page regularly for updates. If you still have questions, please email isso@oakland.edu.