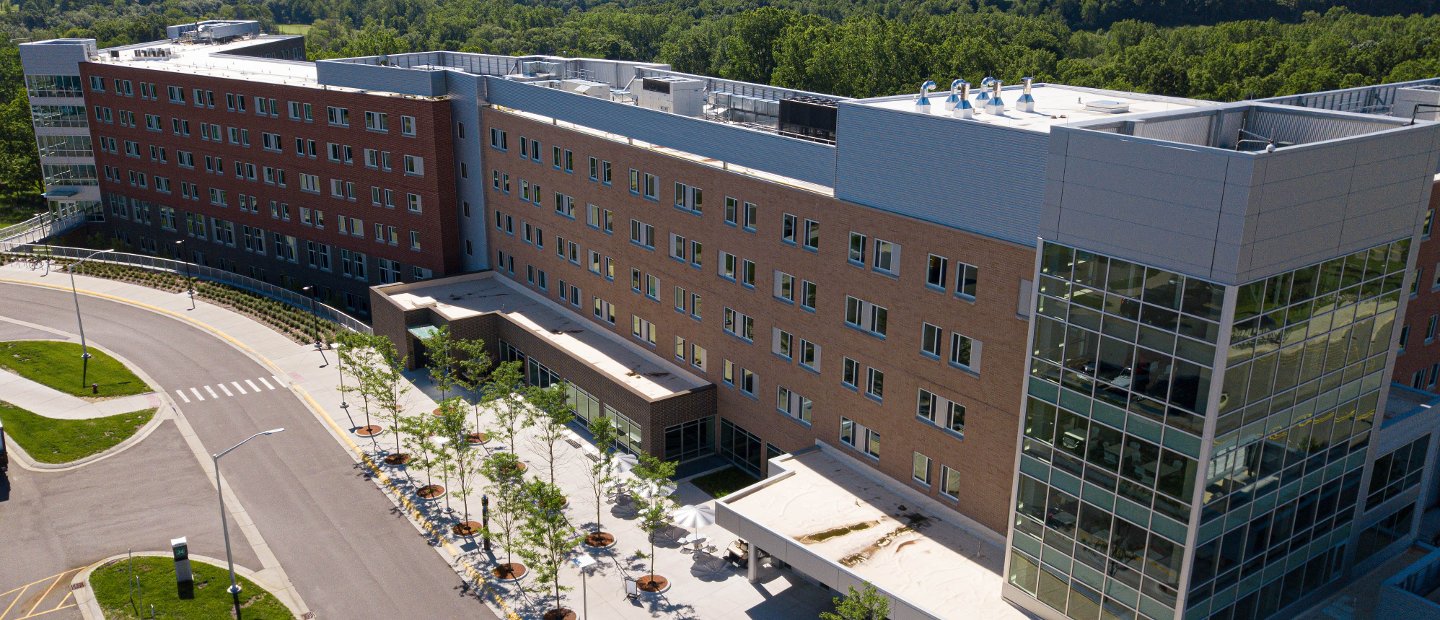 Student Housing
To reduce risk of community exposure for both students and their loved ones, residents may choose to remain on campus over Thanksgiving Recess at no additional cost.
While the majority of face-to-face instruction and student support services have been suspended on campus, alternative remote support services are widely available via email, phone and virtual meetings. Students are encouraged to contact any student support office for details.
Counseling services, including resources for students experiencing elevated anxiety, will continue to be provided at the OU Counseling Center, which has been moved temporarily to 2050 Human Health Building.
Health and medical services are available through the Graham Health Center. Students are advised to make appointments before visiting. Faculty and staff are strongly encouraged to visit their primary care physician for health care services.
The Oakland University Food Pantry is open and operating. To protect the health and safety of those in our OU community, visitors are asked to schedule an appointment before utilizing the pantry.
There have been no changes in overnight parking rules on campus and enforcement will continue as normal. For parking information, visit the University's online campus map.
Faculty and staff who are not receiving campus mail due to office closure should contact Mail Services to make arrangements for mail delivery or pickup.
Campus community members engaged in research initiatives are advised to visit the Research Office web section for updated guidance on conducting research during the COVID-19 pandemic.
Resident students must undergo COVID-19 testing prior to move-in.
During move in, resident students will be provided with a health kit that includes a thermometer and a washable face cover.
Residents must identify a plan of action should they become ill with COVID-19, e.g. identify an off-campus location where they will stay if off-campus quarantine is recommended.
Room occupancy numbers for University Housing facilities will be adjusted to provide a safe learning and living environment.
Plexiglass shields will be installed at each front-facing, student service desk.
Hand sanitizer will be provided at all front-facing, student service desks. Frequency of sanitization and cleaning of high-touch areas such as public lounges, bathrooms, printing stations, ATMS and computers will be increased.
Social distancing will be enforced. Public lounge furniture will be spaced accordingly to encourage proper social distancing.
Enhanced cleaning, sanitation and safety measures have been put in place in both University Housing dining halls.
Guests will not be permitted in the residence halls or apartment complexes during the fall 2020 (and potentially winter 2021) semester. Visitors may be entertained in public lounges.
Isolation and quarantine rooms have been set aside on campus.
In order to lower the risk of virus outbreaks on campus a BioButton screening tool will be available. It provides additional information for health screening. The button will be used in conjunction with the daily health assessment to determine if you are able to participate in campus activities.The individual data will remain private to the wearer and is not shared with others1.
1 Available and recommended to be worn by faculty, staff, and students who will be on campus regularly.
NOTE: An emergency fund has been created to cover uninsured and under insured students with COVID-19 health-related issues.
Student Athletes
Athletes will complete an in-person screening upon entering athletic facilities or participating in athletic department-sponsored sport activities.
Face coverings must be cleaned daily and worn inside the O'rena or enclosed athletic facilities.
Physical distancing must be maintained during strength and conditioning sessions, athletic training appointments, player meetings, restrooms and in common areas.
No sharing of equipment.
Student-athletes with COVID-19 symptoms, or who test positive, will follow university protocol in reporting their symptoms/positive test before returning to play.