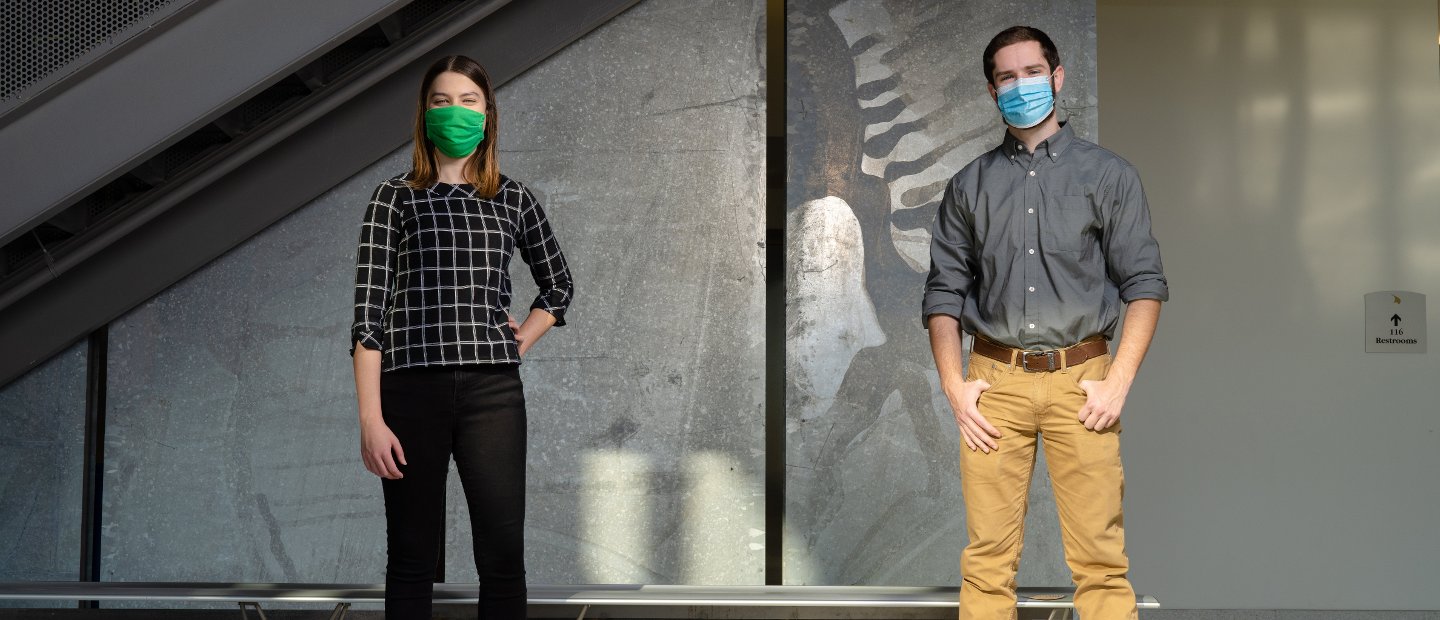 Honor Pledge
As a member of the OU community, it is my responsibility to enhance the health and safety of our campus. I therefore pledge to abide by the OU guidelines to reduce the spread of the coronavirus and to take measures to protect myself; to protect others; and to protect my community
I will wear my face-covering as per OU guidelines.
I will practice good hygiene as per OU guidelines.
I will practice safe physical distancing.
Our Pledge to Faculty, Students and Staff
We are committed to keeping the OU community updated about the latest information and concerns about COVID-19.

We will respond quickly to COVID-19 related scenarios and adjust on-campus safety procedures to meet state pandemic requirements.

We will provide the best educational experience to all our students by offering online and in-class courses.

We will provide the highest level of safety prevention measures for courses taught in-person.

Every effort will be made to make sure OU's faculty are given the resources and support to deliver quality educational experiences to students.
Your Responsibility
Take Honor Pledge and perform a daily health assessment.
Make sure you are tested for COVID-19 before you arrive on campus, and whenever necessary. (This applies only to students residing in University Housing.)
Wear a face covering in any indoor public space regardless of proximity to others in that space, and in any outdoor public space when unable to consistently maintain a distance of six feet or more from others. Face coverings must cover the both the nose and mouth and fit snugly against the face around the nose and mouth. Per CDC guidelines, face shields may be worn as additional protection for users, but are not acceptable replacements for face coverings.
If you are sick, stay away from campus and report your physical symptoms.
If non-compliant with adopted containment measures, students will be referred to Dean of Students Office, and faculty and staff will be referred to Human Resources.
Employee daily health check prior to coming to campus
Student daily health check prior to coming to campus
Wash your hands often with soap and running water, and for the recommended 20 seconds each time.
Avoid touching your eyes, nose and mouth with unwashed hands.
To the extent possible, avoid high-touch surfaces and objects.
Maintain social distancing of at least 6 feet apart to the full extent possible while in enclosed spaces
When on campus call, email, message or video conference as much as possible rather than meet face to face.
Following a COVID illness or exclusion from work, adhere to specific guidelines for return to work provided by Graham Health Center following CDC guidelines.
What to Expect
The highest level of health standards, including cleaning/disinfection procedures based on CDC requirements.

A mandated prevention protocol, including wearing face coverings, social distancing and personal hygiene etiquette.

In order to lower the risk of virus outbreaks on campus a BioButton screening tool will be available. It provides additional information for health screening. The button will be used in conjunction with the daily health assessment to determine if you are able to participate in campus activities.The individual data will remain private to the wearer and is not shared with others.1

Implementing a campuswide, daily health screening process

Reduced campus population.

Classrooms with fewer students where social distancing is enforced.

Residence halls with fewer residents and strict social distancing rules, including no outside campus visitors in halls.

Campus gatherings with restricted number of attendees based on whether event is indoors/ outdoors and capacity of venue

Coordinating with local health departments on contact tracing for confirmed and suspected COVID 19 cases

Establishing protocols for self-isolation, quarantine and return to campus following illness

Procuring and distributing necessary personal protective equipment campuswide

Implementing high quality, remote-learning experience in order to maintain reduced building and room occupancy levels on campus

Establishing alternative learning, work and living environments for at-risk community members

Restricting high-risk university activities such as air travel and large gatherings
1 Available and recommended to be worn by faculty, staff, and students who will be on campus regularly.