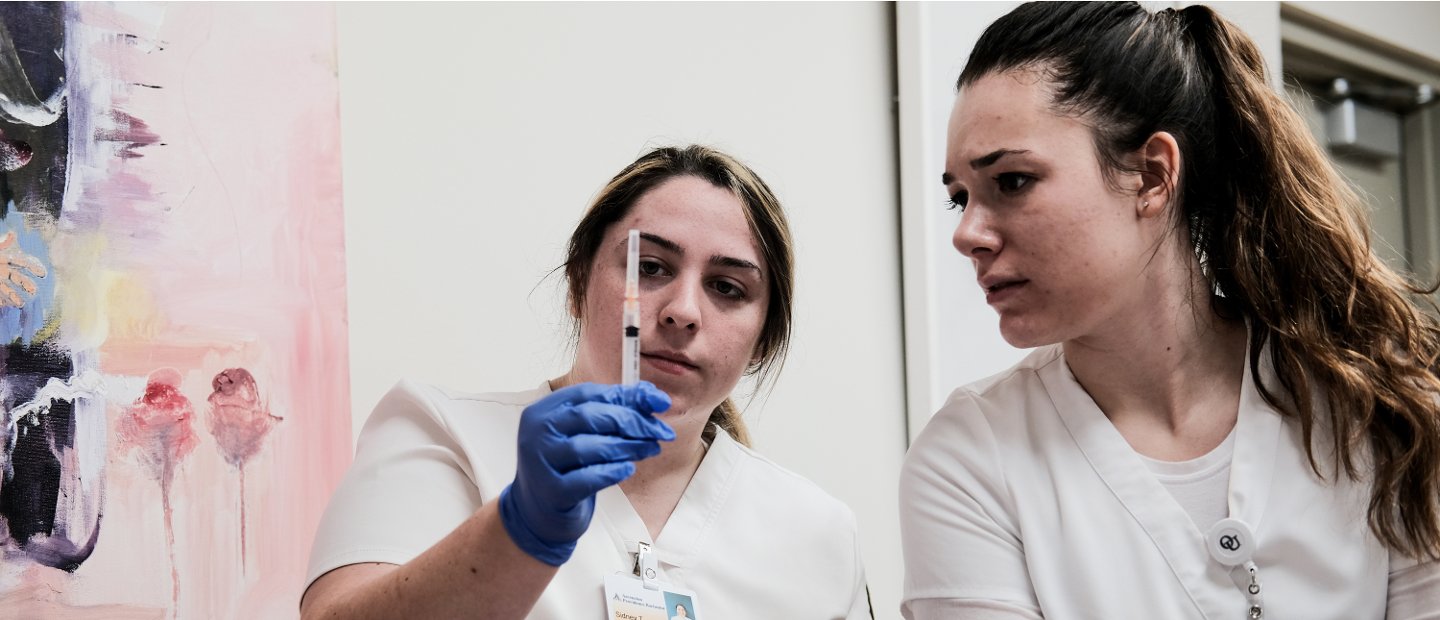 Beginning Wednesday, vaccinations will be widely available on campus.
The goal is for every member of the OU community to receive a vaccination before the end of spring semester, and to ensure that all students, faculty and staff are completely immunized before the start of fall semester.
The options for immunization include


Faculty, staff and students may get their vaccine on Wednesday-Friday, April 7-9 at a Rite-Aid clinic located in Meadow Brook Theatre. Hours: 9 a.m.- 1 p.m. Wednesday; 2 p.m. – 6 p.m. Thursday, and, 9 a.m. – 1 p.m. Friday.

Please register at: https://docs.google.com/forms/d/e/1FAIpQLScfqffAD1ncz7WopE6_Q_q-iSf1gANpMH-YhQnH4krXUrAJlg/viewform

Appointments for the second of the two-shot vaccination series will be scheduled at the initial visit, and that appointment will be at an OU site. If students cannot make it to their second shot appointment, then they should schedule their vaccination for the one-shot vaccine on April 13.



Students (only) can receive the Johnson & Johnson one-shot vaccine from 8:30 a.m. to 5 p.m. Tuesday, April 13. Vaccination shots will be administered at the Three Courts Gym in the Recreation Center.

APPOINTMENTS are required to receive a vaccination.



Students, faculty and staff may get their vaccination shot next week at Graham Health Center (GHC). Vaccinations will be available 8:45 a.m.-2:45 p.m. Monday – Friday. Please sign up through patient portal on the GHC web page: https://www.oakland.edu/ghc/



Planning a visit to the Oakland University COVID vaccine clinic?
Appointments are encouraged to receive a vaccination. Some walk-ins appointments may be available. At your appointment please have your OU Daily Health Screening Form available to be verified. Also, please have a copy of your Rite Aid form and driver's license (or State ID, School ID or Passport) and your insurance card. A copy of both sides is required. If you do not have copies, there will be photocopy machines available on site.
Mandatory immunizations for student-residents
In order to ensure the health and safety of every student resident, students living on campus in residence halls, apartments and cottages must be vaccinated prior to fall move in on Friday, August 27. Exceptions will be made for students who seek a religious or medical exemption.
This requirement means students living in any of Oakland's six residence halls, Ann V. Nicholson Apartments, George T. Matthews Courts Apartments, or Greek cottages, must be fully vaccinated before check in. Further, the verification of vaccination status must be submitted prior to moving in.
Additional information about the COVID-19 Vaccine