Tuesday, May 04, 2021
Leadership Spotlight: Tommy Brooks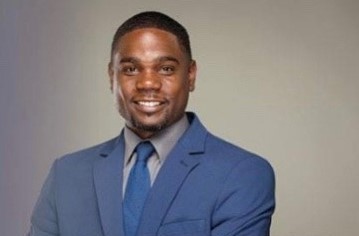 Tommy Brooks, Principal Dove Academy
The PSA Office is highlighting the leadership of Mr. Tommy Brooks, Principal at Dove Academy of Detroit.
What are some highlights of your time as the school leader of Dove Academy?

Throughout my time at Dove, I have had the opportunity to be a part of the No Excuses University Network. This network has allowed me the opportunity to network with amazing leaders throughout the country and collaborate to build systems that meet the needs of our scholars. Working with the amazing educators and scholars at Dove Academy has been the best highlight of my time here. Getting a chance to build meaningful relationships that will last a lifetime has truly been fulfilling.


What have you found to be the most challenging during your time as Principal?

During my time as a Principal, I have struggled the most with work-life balance. To be in this role you have to be dedicated and committed to the overall well-being and success of each scholar, and staff member. I hold myself to a high standard, oftentimes forgetting to set boundaries.


What do you hope to see the Academy accomplish in the future?

My future aspirations for the Academy are to expand. I would like to add an additional grade level each year to eventually be able to service kids in grades K-12. Dove is a special place, and we have a close-knit family culture.


What has been your WHY during this past year?

What has worked well for you so as to establish a positive learning environment for the staff, students, and families at Dove? My Why this past year has been to focus on taking risks and failing forward. Showing scholars, staff members, and families that it is okay to take risks, as long as we are learning from them and showing each other grace in the process. I often use the term " Each One, Teach One", regardless of the situation or conditions that are presented. I wholeheartedly believe in each scholar, family, and staff member that I serve. It's what gets me up and going in the morning, continuously finding a way to provide a high-quality education so that all scholars can become a part of an ever-changing global society. This year we have implemented our Parent University, where parents and scholars have received training on understanding our school system, family wellness, capacity building, and leadership. Our Parent University has been the driving force for creating a positive learning environment for staff, scholars, and families.
Thank you, Mr. Brooks, for your dedication and hard work!