Tuesday, Nov 16, 2021
Leadership Corner - Weston Preparatory Academy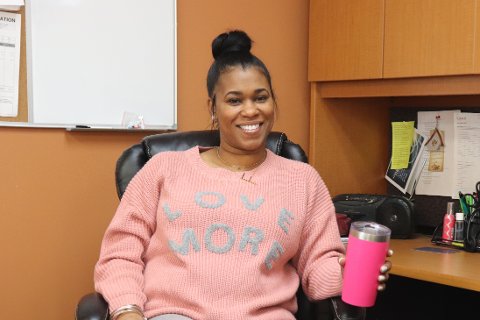 Farrah Adams, Principle, Weston Preparatory Academy
The PSA Office wishes to highlight Ms. Farrah Adams, Principal of Weston Preparatory Academy.
What are you most excited about this school year?
I am most excited to welcome our students back into the building! There is nothing more gratifying than having your students come through the doors each and every day healthy and happy!


What are your goals for this school year?
My goal this school year is to ensure that my staff understands the importance of self-care and to make it a point to show them how valuable they are. With the challenges that COVID has presented in the educational environment, it is important for staff to understand that administration stands with them.


What is the one thing you enjoy most about your new role?
Becoming a school leader during a pandemic has certainly been a challenge. The one thing that I am enjoying the most although extremely difficult in these unprecedented times is learning the expectations of my new role and navigating my way through.


When not in school what do you do to practice self-care?
REST!! I get as much rest as possible.


What is your "WHY" in your new role?


My WHY is simple. Having been given the opportunity to be the school leader at Weston Preparatory Academy where I have served students for the last 11 years is just what I needed to make my dream a reality.
The PSA Office wishes to commend Farrah Adams and her passion for education each and every day. Thank you for all that you do to support the staff, students, and families. We see you and appreciate each of you!