Monday, Jun 22, 2020
Spotlight: Jyll Reed - DEPSA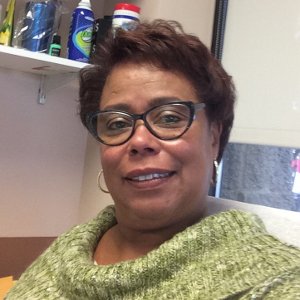 Jyll Reed - DEPSA
The OUPSA Office wishes to recognize Ms. Jyll Reed for her many years of service as the Executive Assistant to the Detroit Edison Public School Academy (DEPSA).

Ms. Reed has been with DEPSA for 18 years and has been a wonderful support for the PSA Office during this time. When asked what her favorite memories of DEPSA were she shared the following, "Moving from the location on Seldon to Wilkins was very exciting! It was very special to be a part of coming in on the ground floor of a brand new building. One of my most sincere highlights at DEPSA was when the school received the Blue Ribbon Award! That was super special to me. To be a small part of that was wonderful. I was so very happy and proud of that accomplishment. Another memorable highlight for me was the quest for obtaining the school clinic. Nurse Murphy, Mrs. Crystal Williams and myself went to a lot of conventions and meetings advocating for DEPSA to obtain the clinic. It was a wonderful and special experience. And it finally became a reality."

As for the challenges associated with her position she shared, "It has been challenging watching people come and go. You miss the friendships you made but understand that everyone has their time to move on to another chapter. I will miss the students. Those who just come in to say, 'Good Morning Mrs. Reed'. Those little faces of sincerity and innocence who really wish you well. There really are students like that. More than we will ever acknowledge."

The OUPSA Office thanks you, Ms. Reed, for your incredible service and support to the students, staff and families at DEPSA. We wish you the very best in your future endeavors!