Monday, Jun 22, 2020
Board Member Spotlight: Althea Bell-DEPSA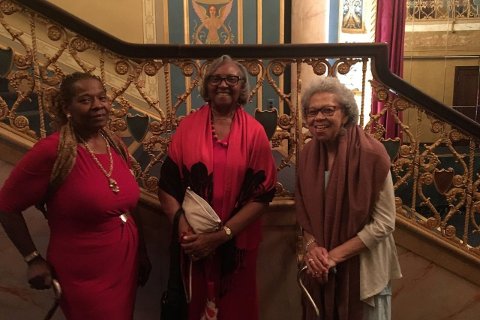 Pictured from left to right: Ms. Althea Bell, Ms. Helen Monroe and Ms. Esterline Truitt-Smith
This month the OUPSA Office wishes to highlight Ms. Althea Bell for her service to the Detroit Edison Public School Academy (DEPSA) in Detroit. Ms. Bell has volunteered many hours of service for over 22 years as a board member.

Her highlights include when DEPSA expanded to offer the Early College of Excellence High School and moved into the new building next to the Eastern Market. A challenge was unexpected requirements from the attorneys at DEPSA as well as the Authorizer. The changes that came about were positive.

One thing she will miss as she steps down from her role as Director for the DEPSA Board in late June of this year, is the family unity that was established with her fellow board members for over 20 years. She hopes that DEPSA, "Will continue to see continued growth of reaching their goal of preparing their students to compete globally."

The OUPSA wishes to acknowledge and thank Ms. Bell for her many years of service and dedication to the DEPSA Board and wishes her well in her future endeavors. We thank you, Ms. Bell!