Wednesday, May 29, 2019
Higher Learning with Oakland University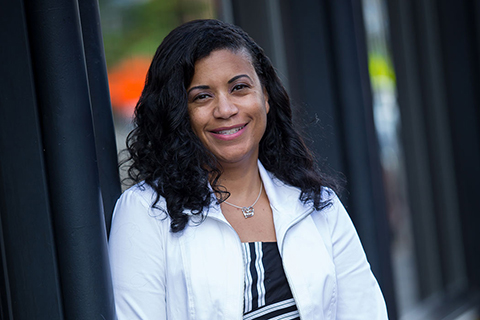 Lisa Key, Superintendent of Dove Schools - Choice Schools
Lisa Key, Superintendent of Dove School, is completing the Central Office Certification program at Oakland University. Her project for the program is centered on School Leadership and Support for Turnaround Leadership. Lisa says, "My goal is to develop a program of leadership support, coaching, and supervision that builds capacity for school leaders as it relates to instructional leadership that accelerates student achievement and growth; and leads to the development of systems and supports that result in successful and sustained school turnaround/transformation." Her presentation for the program is scheduled in August 2019.

Ms. Key has also been accepted into the School of Education and Human Resources, Organizational Leadership Doctoral Program. Lisa will continue to research and work on her central office program project throughout her doctoral studies.

"I absolutely love the program. I am able to apply my learning to my job, network with other professionals that share my passion for educating our youth, and learn from faculty that provide real-life experience to our learning," said Key. "I am very happy with the program and have learned so much already.