Wednesday, May 29, 2019
13th Annual Clinton River Water Festival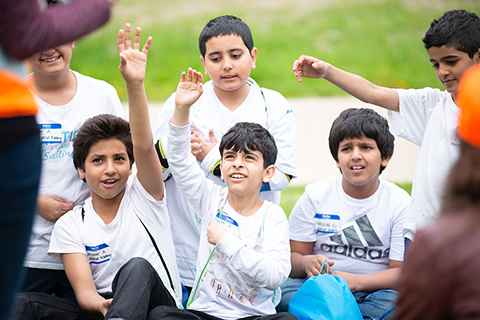 Universal Academy - Water Festival 2019
Oakland University hosted its annual 13th Clinton River Water Festival and 213 fifth graders from Caniff Liberty Academy, Four Corners Montessori Academy, Universal Academy, and Weston Academy attended this event.

The students participated in activities to help them understand the important role that water and the Clinton River play in this area. Some of the topics included: soil erosion, habitat, wetlands, and sources of pollution.

The OU/PSA office looks forward to opportunities to invite students to campus to learn and have fun. This was an event enjoyed by all.