After retiring from their respective careers, Chuck Hessler, James Murray and Bill Weber enrolled at Oakland University to study classical guitar, and proved it's never too late to learn something new.

"It's a pleasure to work with Jim, Chuck and William," said Bret Hoag, special lecturer of classical guitar at OU. "Each of them have learned so much in the time they have been in my guitar studio, and they have also contributed a great deal to the studio. I hope they encourage other non-traditional students to come study at OU."


Bill Weber
Weber, 62, is an alumnus of Michigan Technological University (B.S.M.E., '82), the University of Michigan Ann Arbor (M.S.E., '83), Michigan State University (M.B.A., '00), and is currently a second-degree undergraduate student at Oakland University.

He retired in April 2022 from BAE Systems, where he was an engineering director. His 39-year career also includes automotive at Ford Motor Company and telecommunications at Rockwell International.

Weber was a registered professional engineer. He's been awarded two trademarks, 19 U.S. patents, and over 100 patents worldwide. Products he designed can be found on every continent, and from the Arctic to the Antarctic.

"It's been quite a transition from practicing engineering for nearly four decades and leading a department of over 160 individuals as the subject matter expert to becoming a guitar player with no experience in music, other than listening," Weber said. "I may be older, slower, and not as dexterous as most college students, but as a lifelong learner, I've embraced the opportunity to learn a new life skill on a very technical instrument in a creative environment."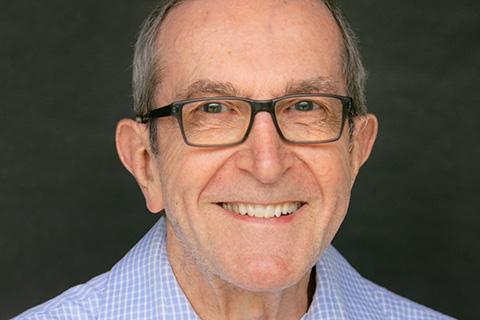 James Murray
Murray, 77, is an Oakland University alumnus (B.A. Music, '08) and currently a postgraduate student in the University Chorus and Symphony Chorus, directed by Dr. Michael Mitchell, and the OU Guitar Ensemble (classical guitar) led by Hoag.

"Jim is the only individual who has participated in every single performance of the OU Symphony Chorus, since its creation in 2006," Mitchell said. "He's a remarkable individual I'm proud to call my friend. And he's a wonderful example to our students."

Murray enrolled in Oakland's music program — now the Department of Music — in September 2003 after retiring from Chrysler Corporation in 2001, where he was a senior executive in information technology.

"I enrolled at Oakland to get formal training in music theory and vocal performance — basically, for enrichment and enjoyment," Murray said. "I received my B.A. in Music from OU in 2008, with my voice as my instrument. I joined Bret Hoag's first classical guitar ensemble in 2007 because he needed a fifth student and I have continued to participate for enjoyment."

Prior to joining Chrysler in 1972, Murray was an elementary school teacher in Detroit and River Rouge, Mich. He also attended Sacred Heart Seminary College in Detroit (B.A. Philosophy, '67), the Pontifical Gregorian University in Rome, Italy (studied Theology, 1967-1968) Central Michigan University (M.A. Management & Supervision, '85), and the University of Detroit Mercy (M.S. Information Systems, '99).

Murray has been a volunteer pastoral musician (vocal, guitar) at St. Anastasia in Troy, Mich. since 1978 and at Fox Manor Senior Living in Waterford, Mich. since 1991. Through the years, he has also volunteered for Bread for the World (headquartered in Washington, D.C.) and Focus Hope in Detroit, Mich.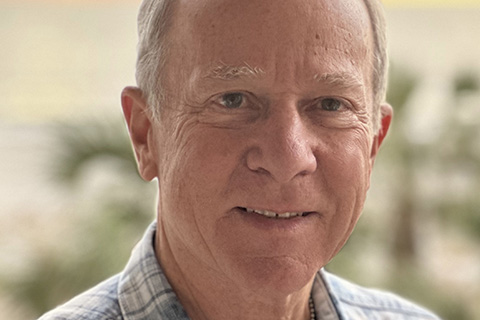 Chuck Hessler
Hessler, 72, has been surrounded by music as far back as he can remember.

"I enjoy most styles of music, ranging from classical to blues to big band to opera to church music and just about everything in between," he said. "My siblings and I played musical instruments beginning in the sixth grade. My wife, who I met in band class in high school, and all of her five siblings also played musical instruments from a young age. I have played French horn in a symphonic band and in two community orchestras. I have also sung in a church choir."

Hessler attended Wayne State University and graduated in 1972 with a degree in business administration, and graduated from WSU again in 1977 with an M.B.A. He worked at Ford for 35 years in finance and retired in 2007.

"After retiring I decided that I wanted to take up the guitar so I could play guitar with my son, who plays guitar and piano," Hessler said. "I bought a nice guitar and tried to learn how to play it by watching YouTube lessons. I did not get very far.

"I investigated Oakland University and learned that the school offers a guitar program for beginners," he added. "With encouragement from a guitar instructor, I applied to OU, was accepted and I am now enrolled in two classical guitar classes. I am very happy that OU offers guitar classes for 'non-traditional' students such as myself. Here I am at age 72, playing guitar and very happy to be a Golden Grizzly."

To learn more, visit www.oakland.edu/smtd.