Oakland Dance Theatre and OU Repertory Dance Company will present their annual Fall Showcase from Thursday, Dec. 5 through Saturday Dec. 7 in Varner Recital Hall on the Oakland University campus.

The annual showcase will feature works choreographed by OU dance faculty and guest artists Dušan Týnek and Bailey Allshouse.

"The Oakland Dance Theatre and OU Repertory Dance Company concert is an exciting buffet of high-caliber movement flavors created by various Dance Department faculty and guest artists, with the added bonus of live musicians for a couple of the pieces," said Thayer Jonutz, associate professor of dance at Oakland University and co-director of Take Root.

About the Artists: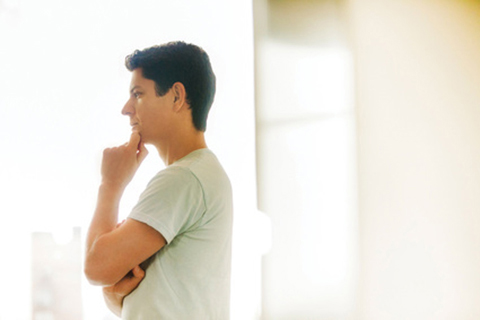 Dušan Týnek
Dušan Týnek is known internationally for his striking blend of theatricality, musicality, and humanism in formally structured post-classical dance and has been called "an undoubted talent" by The New York Times. His intelligent and demanding work bridges the worlds of dance, visual arts, music, science, film and fashion.

Since founding his own company Dušan Týnek Dance Theatre (DT)² in 2003, Týnek has created over 30 major dances, choreographed an opera, and held ten critically-acclaimed seasons in major dance venues in New York City, including New York Live Arts, BAM Fisher, and The Joyce Theater. Two NYC seasons have been named as the dance highlights of the year by The New York Times and the Huffington Post. 

In addition to stage work, Týnek has created a large number of site-specific works at museums, Skyspaces by James Turrell, and numerous flooded quarries. He has received commissioning grants from the NEA and from the Harkness, Greenwall, and O'Donnell-Green Music and Dance Foundations.

Týnek has taught and/or set work on students at schools across the U.S. and abroad. He is the recipient of the prestigious Bogliasco Fellowship, Djerassi Artist Residency, The Hermitage Fellowship, the CUNY Dance Initiative residency and a winner of the Choreographic Fellowship at the University of Kansas. The company regularly tours and has participated in festivals around the U.S., Europe and Russia.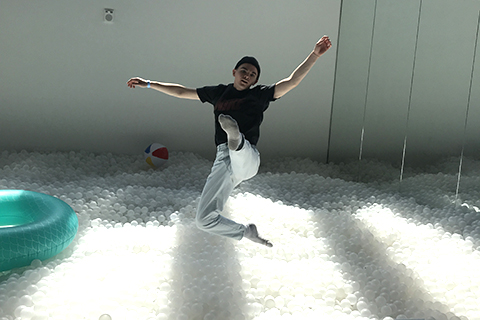 Bailey Allshouse
Bailey Allshouse is a native of the Detroit Metropolitan area, where he began dancing at the age of 16, as a member of the Harrison High School Dance program. In the culmination of his high school career, Allshouse elected to pursue dance as a profession, and attended the American Dance Festival's six-week summer program in 2013 in search of more extensive training.

In the fall of the same year, Allshouse attended Wayne State University, undeclared. Despite having been denied acceptance into the dance program for that school year, he was persistent in keeping up with his dance studies and was eventually accepted as a BFA dance major and talent scholar. During his enrollment, Allshouse developed a strong interest in expressing himself choreographically, and had his work selected for presentation at four different departmental concerts. He finished his degree in the spring of 2017, summa cum laude.

In his short time out of school, Allshouse continues to be well-received as a choreographer by various dance artists and professionals in and around the Detroit area, as well as the mid-west region of the United States, New York City, and more. At the age of 24, Allshouse has been honored to be a recipient of the Copperfoot Award for Choreography, and the Maggie Allesse Choreography Award. 

Additionally, his work has been selected for presentation at the 2017 ACDA East Central Conference Gala, the Oakland Dance Festival, the 2017 and 2018 Maggie Allesee Choreography Competition Galas, Brighton Dance Festival, New Dance Fest, Detroit Dance Exchange and Movement Research at the Judson Church. Allshouse was also offered to perform his works at the 2019 AZOTH International Choreographic Festival in Blois, France. 

As a performer, Allshouse has had the pleasure of dancing works by Doug Varone, Stefanie Batten Bland, Trey McIntyre, Robert Moses, Ronald K. Brown, Helder Seabra, and Martha Graham among others. He has also had the opportunities to study alongside artists, such as; Andrea Miller, Johannes Weiland, Maxine Doyle, Kathleen Hermesdorf, and Ohad Naharin.

However, Allshouse is looking forward to opportunities where he will present his work, and finding spaces where he can develop his craft as a movement artist and choreographer through various contemporary forms. He is currently living in Detroit, Mich., pursuing performance, choreography, teaching, and travel, as a freelance artist.

Tickets for the Fall Showcase are $8 for students, $14 for the general public, and can be purchased online at www.etix.com.

Varner Hall is located at 371 Varner Drive.

For more information, visit oakland.edu/smtd.

Performance Schedule:

• Thursday, Dec. 5 at 8 p.m.

• Friday, Dec. 6 at 8 p.m.

• Saturday, Dec. 7 at 2 p.m. and 8 p.m.