Monday, Apr 25, 2022
Handel's 'Acis and Galatea,' an opera, to grace OU stage in May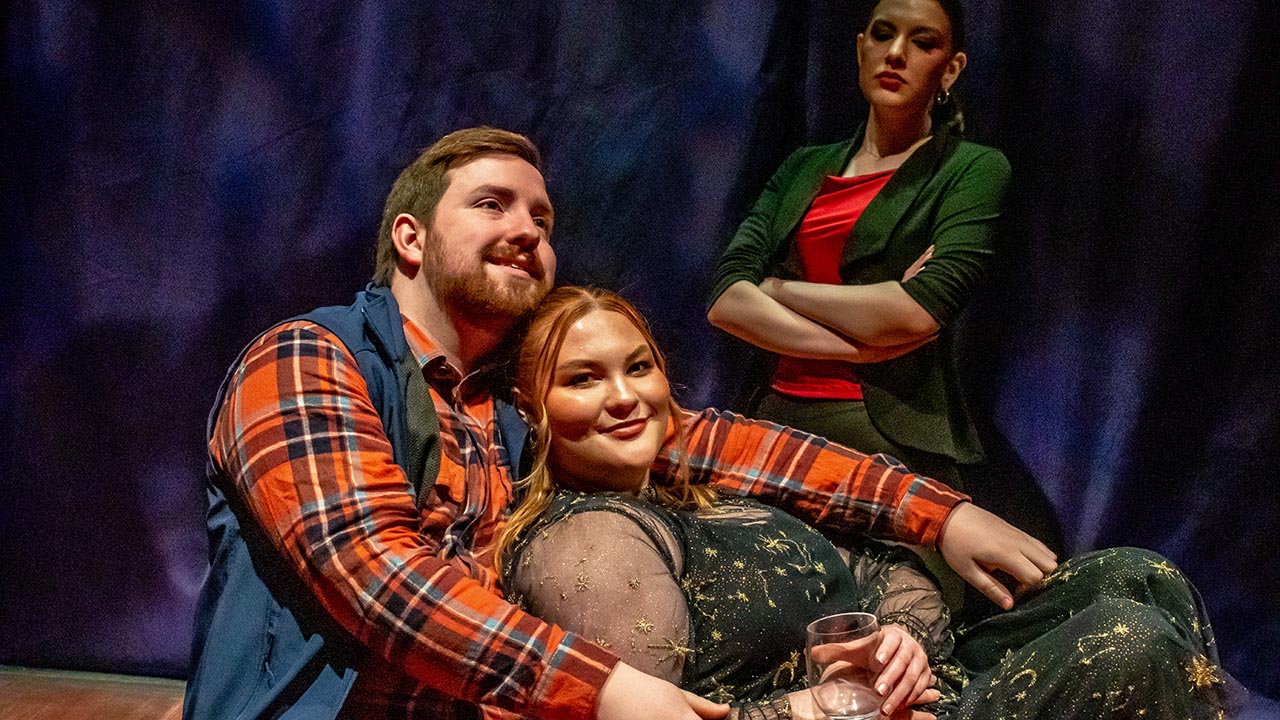 Oakland University will present a reimagined version of composer George Frideric Handel's pastoral opera, "Acis and Galatea," from May 5 - 8 and May 12 – 15 in the Varner Studio Theatre. (Photo courtesy JLBoone Photography)
Oakland University's School of Music, Theatre and Dance will present a reimagined version of composer George Frideric Handel's pastoral opera, Acis and Galatea, from May 5 -  8 and May 12 – 15 in the Varner Studio Theatre on OU campus.

"Acis and Galatea is Handel's most popular stage work, having never left the standard operatic repertoire for more than 300 years," said Drake Dantzler, director and associate professor of music at OU.

Handel's first dramatic work in the English language, Acis and Galatea follows the nymph Galatea and the shepherd Acis, their love and adoration for each other, and the envious giant Polyphemus who threatens their happiness.

"Our updated production includes a modern setting, new instrumentation, and a reimagined story while retaining Handel's exceptional music," Dantzler said. "The original story from John Gay's version of Ovid's Metamorphosis now takes places at a collegiate New Year's Eve party, where love and jealousy abound."

Tickets are $12 for students and $22 for general admission, and can be purchased online at www.etix.com/ticket/v/15252.

Performance Schedule:

• Thursday, May 5 at 7:30 p.m.

• Friday, May 6 at 7:30 p.m.

• Saturday, May 7 at 7:30 p.m.

• Sunday, May 8 at 2 p.m.

• Thursday, May 12 at 7:30 p.m.

• Friday, May 13 at 7:30 p.m.

• Saturday, May 14 at 7:30 p.m.

• Sunday, May 15 at 2 p.m.